DENVER — In 1919, three inmates tunneled through a stone wall of the Denver Jail, made it to the street and took off running. Unfortunately for them, a legendary and historic figure in Denver Police (DPD) history was walking the beat nearby. His name was Detective Ulysses Baker.
"He saw a stone brick fall out of the jail at City Hall and then out ran three prisoners scaling down the wall," said DPD Sgt. Carla Havard. "Detective Baker and this other park employee ended up capturing these three escapees."
For Baker, arresting the escapees was just one of many accomplishments during his 25-year career with DPD. Baker caught an accused murderer who was said to have terrorized Denver for a full week and he was also credited with forming Colorado's first-ever auto theft unit.
But, perhaps, most notably, Ulysses Baker was one of the department's first black officers when he was hired in 1896 and he was the first black detective when he was promoted in 1918.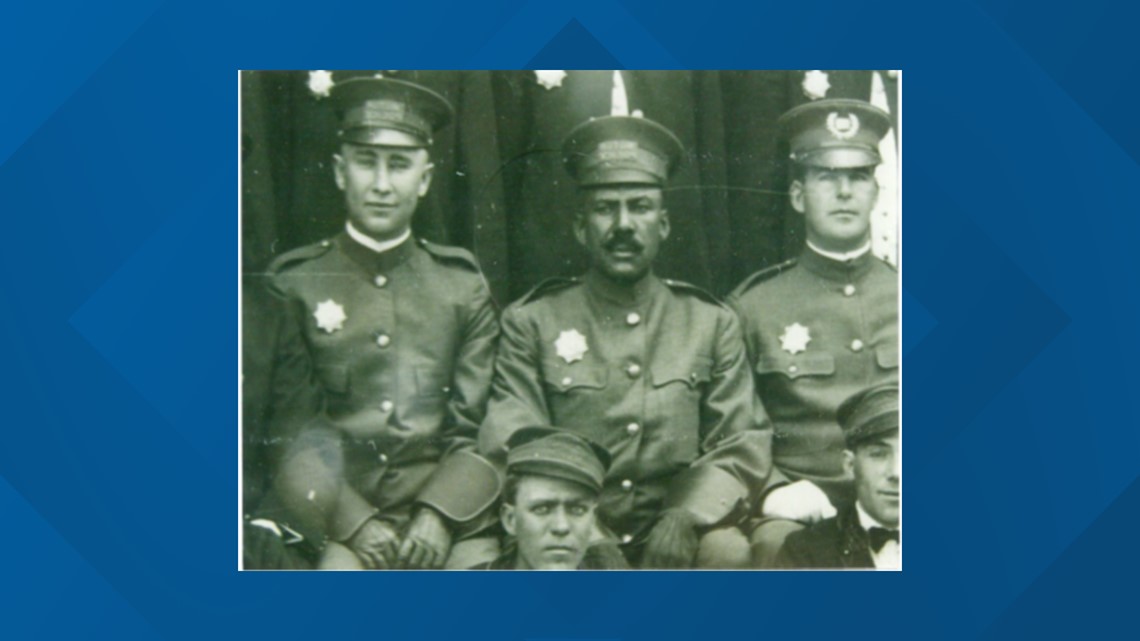 "Ulysses really stood out. Absolutely a trailblazer. Very astute, very passionate, very courteous and very courageous," said Sgt. Havard, the current president of the Denver Black Police Officer's Association. "The road that we travel now has always been created by someone, whether we know about them, acknowledge them or appreciate it.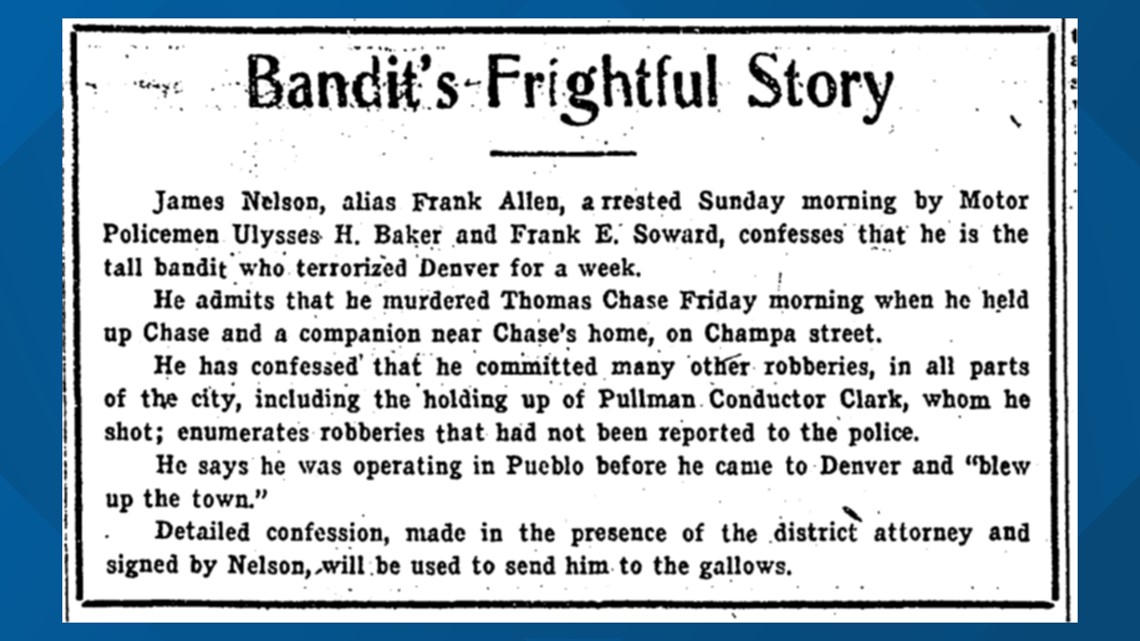 Labrina McCray is Ulysses Baker's great-great granddaughter. She said she's proud to be related to a man who made such a difference and who paved the way in so many ways.
"Very inspirational. It's always great to be first but when you're the first and African-American, I think that took a lot of courage, and to be in law enforcement, to be a police officer, yes, absolutely," McCray said.
Baker was inducted into the Colorado Black Hall of Fame in 1973. His brother, Carl, was also a Denver police officer who served in the early 1900s. Baker died in 1933.
9NEWS+
9NEWS+ has multiple live daily shows including 9NEWS Mornings, Next with Kyle Clark and 9NEWS+ Daily, an original streaming program. 9NEWS+ is where you can watch live breaking news, weather updates, and press conferences. You can also replay recent newscasts and find videos on demand of our top stories, local politics, investigations and Colorado specific features.