Boulder County Sheriff Joe Pelle mentally rehearsed getting a call about his son, Jeff, in the middle of the night. The call, the one he had dreaded, came early Sunday morning.
Matthew Riehl had opened fire on officers who responded to a call at Riehl's apartment in Highlands Ranch. Douglas County Deputy Jeff Pelle and three others were wounded and rushed to the hospital. Their colleague, Deputy Zackari Parrish, did not survive.
"I just talked to him the night before, and he was on his way to work, and said, ya know, be safe," Joe Pelle said.
He uttered those two words to his son almost every time they spoke.
Joe Pelle became an officer nearly four decades ago, and has been a sheriff for about 17 years. He never tried to dissuade his son from following in his footsteps.
"I'm proud of him for doing it," he said standing outside Littleton Adventist Hospital, where his son is in the ICU. "If you have a job like that, it's more than a job. It's a calling."
Both the Douglas County sheriff and Jeff's wife Kendra called to say he'd been shot. Joe and his wife Stephanie, who always knew this call was a possibility one day, didn't immediately know their son's condition.
"There weren't any words at first," Joe Pelle said. "It was just a matter of getting down here and waiting to talk to the surgeon."
Joe says his son nearly died. The single bullet came close to striking his heart. Jeff lost a great deal of blood and suffered internal injuries including a lacerated liver, lacerated diaphragm and collapsed lung, Joe says. The bullet also broke ribs.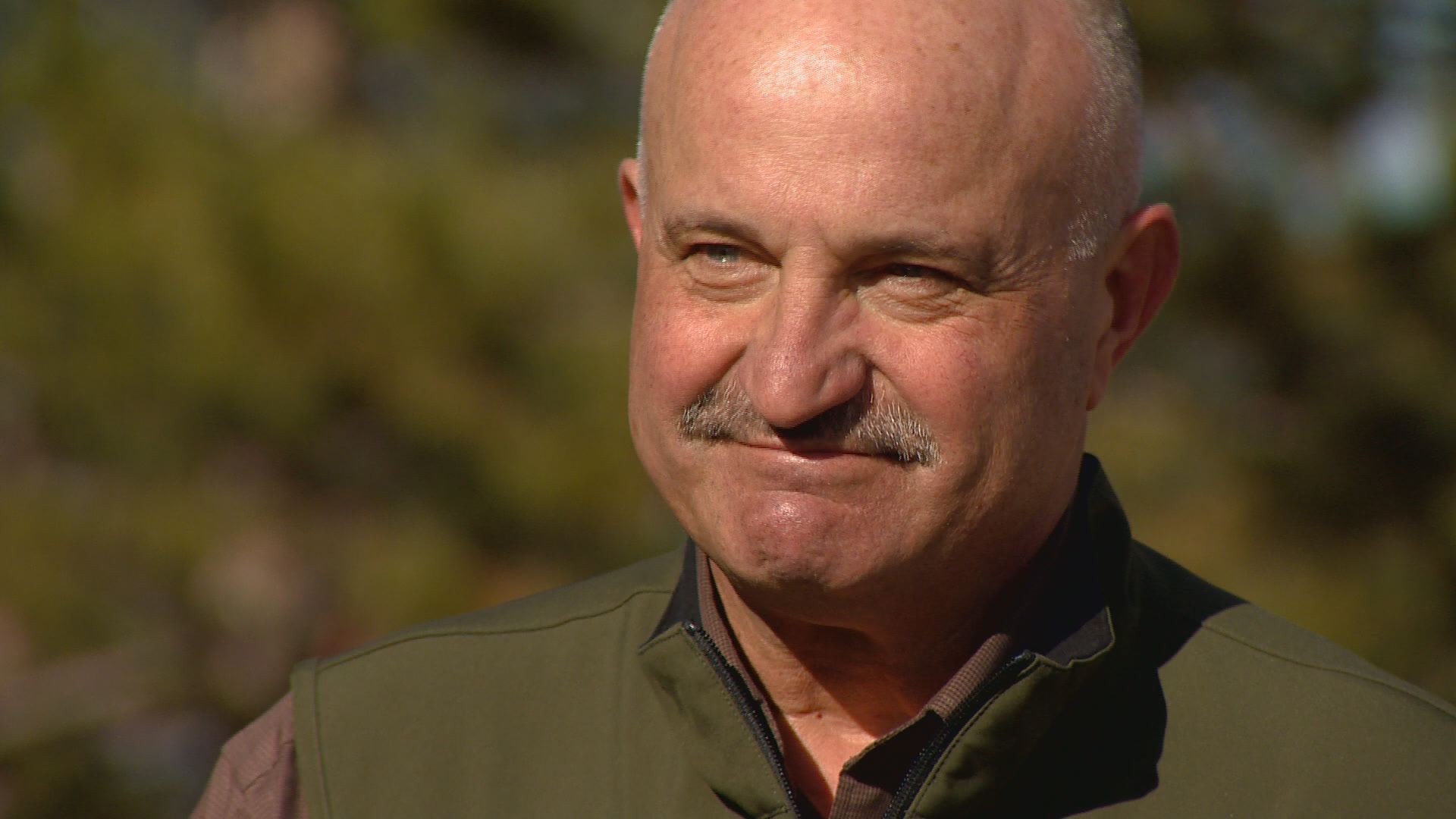 Another officer held pressure on the wound, helping keep Jeff alive. He was loaded into a patrol car, which was eventually met by an ambulance that got him to the hospital.
Jeff is in significant pain, his dad says. Doctors expect Jeff will recover, but Sheriff Pelle knows the unseen wounds will take longer to heal. Their family's plan is to go day-by-day.
"This is a very emotional event. He lost a friend and was exposed to a lot of trauma," he says.
Jeff didn't know about Parrish's death until his family told him.
"Ya know, he was just trying to deal with the incident and didn't know that his friend had been killed yet, and so we had to have that discussion," Joe said. "So the first part of our meeting was emotional, and he has since lightened up and started to use his cop humor again."
Joe says their family is devastated by the loss of Parrish, but they're grateful for the enormous outpouring of support from the public.
The family expects Jeff will spend at least one more day in the ICU. The other three officers, Douglas County Deputies Taylor Davis and Michael Doyle, and Castle Rock SWAT Officer Thomas O'Donnell, have been treated and released.