BOULDER COUNTY, Colo. — Long before 17-year-old Magnus White was struck and killed by a driver on the Diagonal Highway on July 29 while riding his bike, Boulder County officials started plans to make the route safer.
"It's a priority for the county," Alexandra Phillips, Boulder County Bike Planner, said.
Phillips is on the design team which has been examining Highway 119 from Boulder to Longmont to find ways to make it better for cyclists.
"The reason it's so dangerous for cyclists is because of the speed of the vehicles, the volume of the vehicles and there's no separation," Phillips said.
White was a member of the USA Cycling National Team. The Colorado State Patrol said a 23-year-old driver crossed into the shoulder and struck White from behind, killing him in the southbound lanes on Highway 119, also called the Diagonal Highway.
"It was devastating that that happened. That's all I can say about it, it was devastating," Phillips said.
She said his death is a tragic example of why improvements are needed.
"Exactly, exactly," Phillips said.
Boulder County is working on plans to create a separate bikeway away from the road for the 9-mile stretch which will include underpasses at busy intersections. Phillips said the county will also create direct connections to Bus Rapid Transit stations.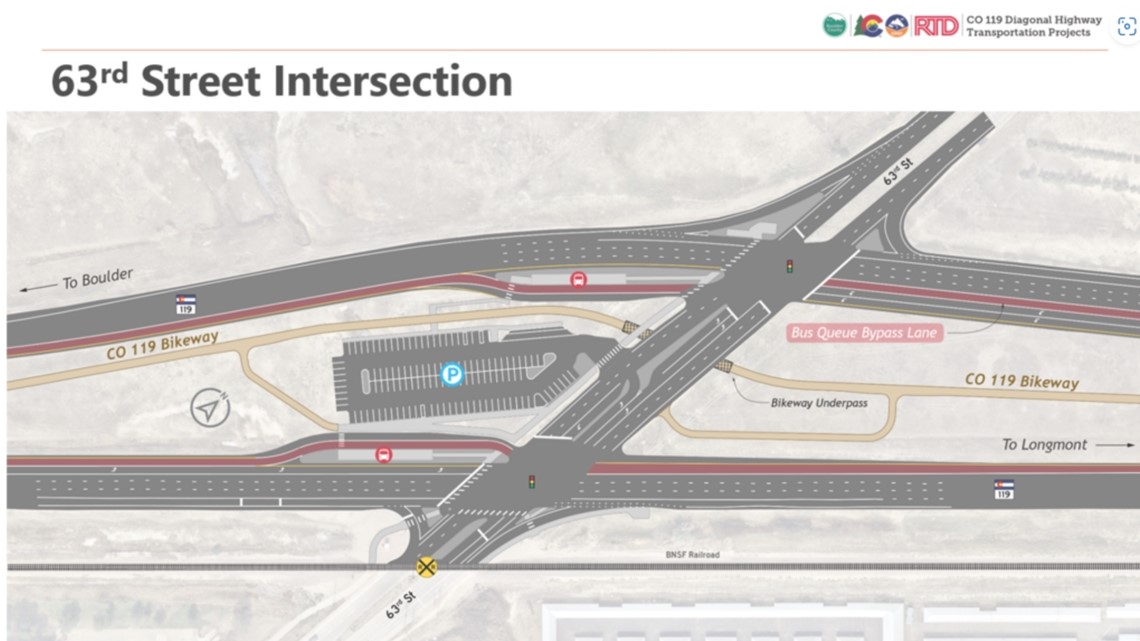 "It's so logical to have a route that is safe there," Lester Binegar said.
Binegar works at University Bicycles in Boulder and is an avid cyclist. He is happy to hear about the county's plans.
"I've commuted for over 20 years on my bike and I'm extremely defensive driving because I've got to watch out for people that aren't looking and so the underpasses eliminate that danger," Binegar said.
Binegar said he avoids riding on Highway 119 because of the volume of cars so close to where he has to ride.
"It's extremely harrowing and dangerous," Binegar said. "Meanwhile, cars are just going by you at 60, 70 miles an hour sometimes and so even when it's not busy, it just feels dangerous."
Phillips said Boulder County is still looking for input from the public on the plans for the Diagonal Highway 119 Bikeway Design Project. The county will hold an in-person meeting to gather more public comment in the fall. If you want to find out more information on the proposal click here.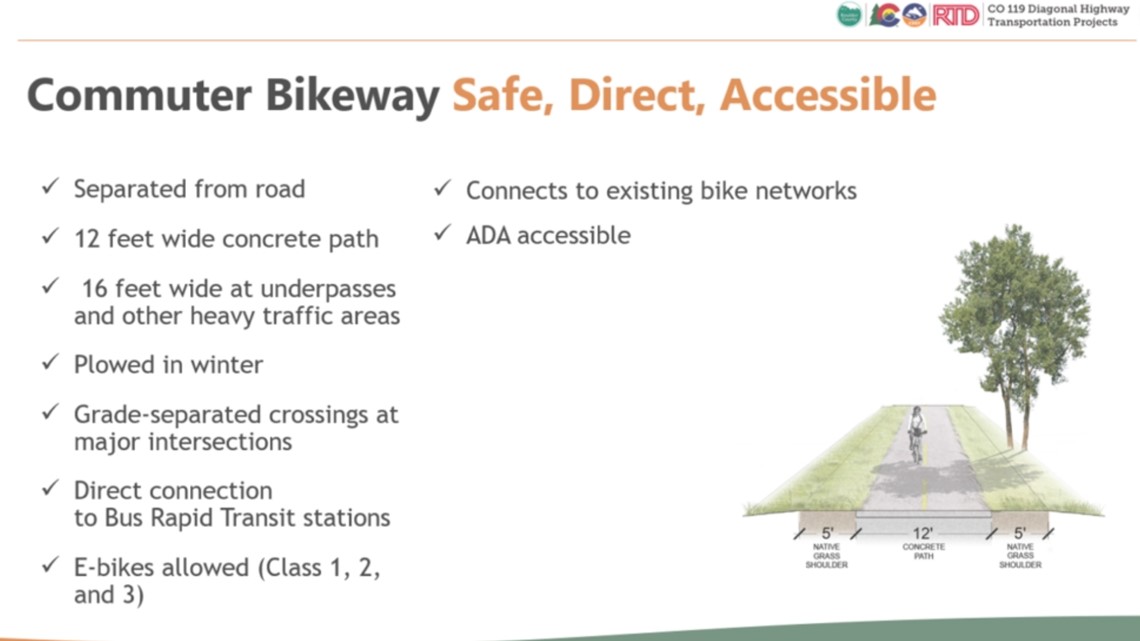 Phillips said construction will begin next year.
"We've already made changes based on public engagement and our public comments," Phillips said. "We get really great comments looking at the details of how things are gonna connect, how the bikeway will connect to the roadway, how pedestrians are going to cross."
The Colorado State Patrol is still investigating the crash that killed White. No charges have been filed against the driver at this time.