Boulder King Soopers shooting: 1 year later
It's been one year since 10 people were killed in the Table Mesa King Soopers. Here's what has happened since then in the community and in the criminal case.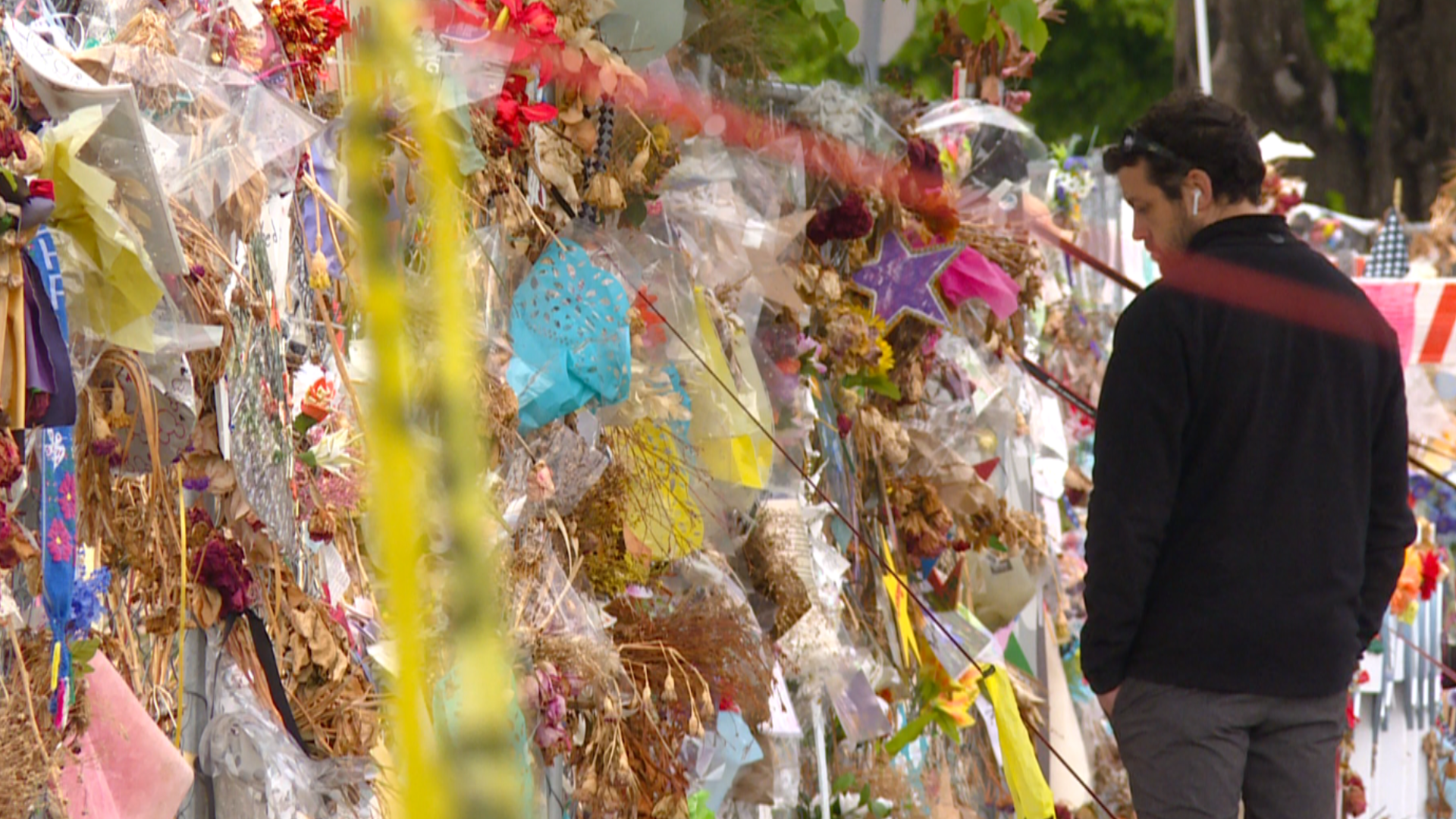 Ten people were killed March 22, 2021, at the Table Mesa King Soopers after a man opened fire inside the store.
Hundreds of officers from across the Denver metro area responded, and one of them – Boulder Police Officer Eric Talley – was among those killed.
In the months since, Boulder residents have mourned and worked toward recovery and healing. A massive memorial grew outside the King Soopers, then was taken down and preserved for a future permanent home. The store reopened in February after renovations.
The case against the suspect has stalled for the moment, after he was declared incompetent to stand trial and began treatment at the state mental hospital in Pueblo.
Here is some of what 9NEWS has broadcast and published on the shooting and its aftermath, the victims, the investigation and the criminal case.
Chapter 1
:
Day of the shooting
The first 911 calls came in about 2:40 p.m. March 22, 2021, to the King Soopers at 3600 Table Mountain Mesa Drive, about 2 miles south of the University of Colorado campus.
Witnesses described running and hiding inside the store, and then texting with loved ones.
The first officer to respond was Talley, 51.
In the end, hundreds of officers from agencies across the Denver metro area responded. Windows in the front of the store were completely broken out, and the store and the roads surrounding it were closed.
At 3:28 p.m., one suspect, Ahmad Al Aliwi Alissa, was taken into custody.
Days after the shooting, the Boulder Police Department released the names of the 10 victims:
Denny Stong, 20
Neven Stanisic, 23
Rikki Olds, 25
Tralona Bartkowiak, 49
Suzanne Fountain, 59
Teri Leiker, 51
Officer Eric Talley, 51
Kevin Mahoney, 61
Lynn Murray, 62
Jody Waters, 65
Chapter 2
:
The aftermath
The day after the shooting, President Joe Biden addressed the nation and called for tougher gun control laws. He issued a proclamation ordering all flags lowered to half-staff at the White House, public buildings and grounds, and military posts and naval stations.
Gov. Jared Polis also ordered flags to be lowered to half-staff on all public buildings statewide to honor the victims.
"This loss is especially painful for the friends and family members left behind," Polis said. "As governor, I offer my special condolences to all of those who suffered loss, but this is truly a loss for all of us, and we mourn the 10 who died as a state and a nation."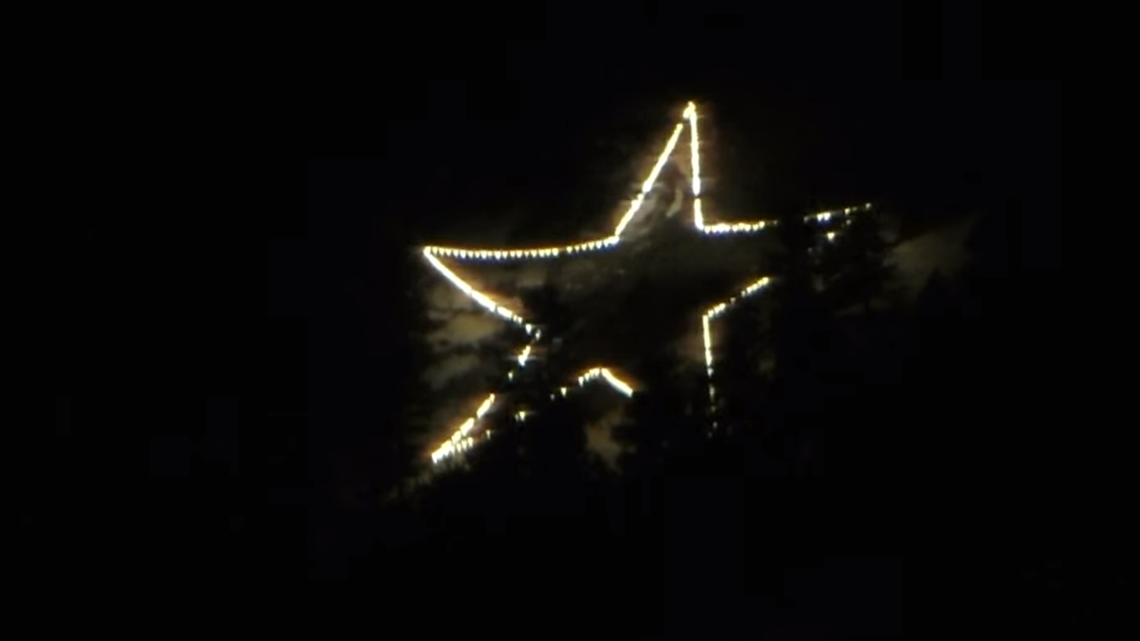 Meanwhile, the Boulder Star was lit for 10 days for the 10 victims.
On March 27, there was a moment of silence in which participants stepped outside their homes at 8 p.m. to take 10 slow breaths, followed by 10 minutes of silence.
The president of the King Soopers employees union said that the employees who were working in the Table Mesa store that day were heroes.
"We know that when they heard gunshots, some of the workers grabbed coworkers, also led customers out to safety through various exits throughout the store, including the back dock and the back area of the store," Kim Cordova told 9NEWS.
"Immediately after responding, they charged into the store," Dougherty said. "Their actions saved others from being killed. They charged into the store and immediately faced a significant amount of gunfire from the shooter who at first they were unable to locate. They put their lives at risk."
People from across Colorado and the country stepped up in the days after the shooting to support this community with support, prayer and donations. The Boulder County Crisis Fund, created through Community Foundation Boulder County, received $1.6 million in donations. Nearly $300,000 of that came from directly from 9NEWS viewers who donated to Next with Kyle Clark's Word of Thanks micro-giving campaign.
About $1 million in donations went to direct assistance for the families of the 10 people who were killed, the 28 people who were hurt and the 300 people who were at the store when the shooting happened:
$545,000 went to the families of the 10 people killed (divided evenly).
$112,000 provided $4,000 to each of the 28 people hurt.
$300,000 provided $1,000 to the 300 individuals in the store.
That money was distributed through the Colorado Organization for Victim's Assistance.
Another $250,000 went toward mental health programs including a variety of trauma-based therapies for survivors and community members. The foundation put $145,000 to community engagement grants for things like healing events and classes. About $160,000 was given to Museum of Boulder to preserve the memorial that was moved there from the grocery store and to fund other related projects.
Chapter 3
:
Officer Eric Talley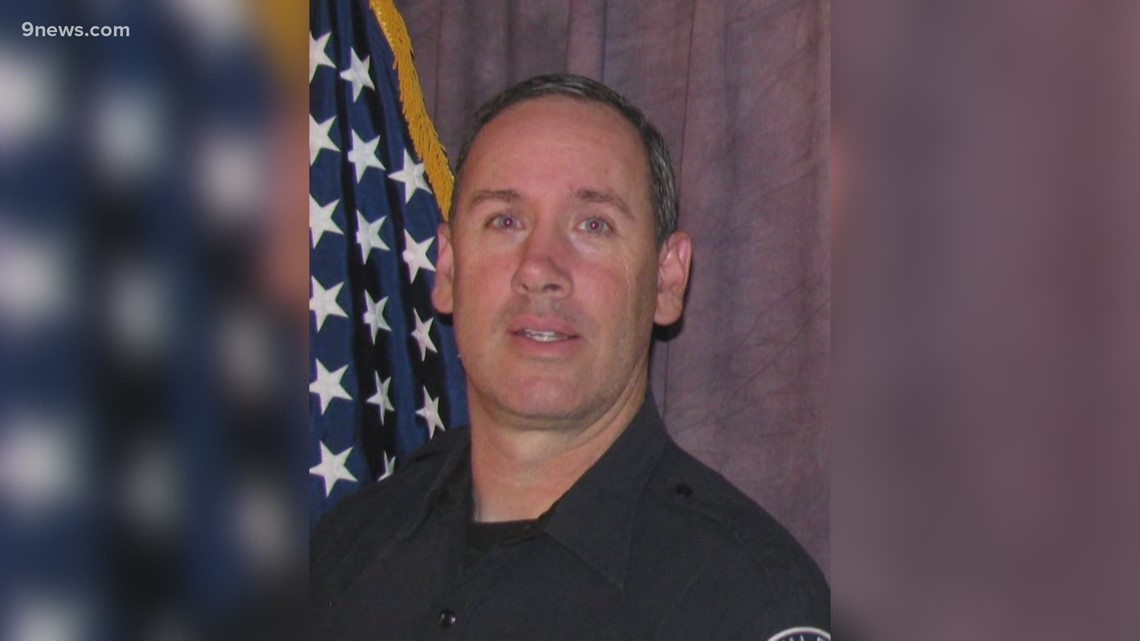 "Eric was kind. Eric was brave, and in the end, willing to die to save others," said Boulder Police Chief Maris Herold at the memorial service for Talley.
At that service, Talley was remembered as a loving husband, father, friend and officer who was full of compassion and kindness.
The 51-year-old left behind a wife and seven children. He had left a previous career to become a police officer in 2010. He made the news in 2013 for rescuing ducklings from a storm drain.
He was the sixth Boulder officer killed in the line of duty.
When officers formally arrested the shooting suspect, they used Talley's handcuffs.
A group of wives married to police officers helped the family Officer Eric Talley with a fundraising campaign that raised more than $90,000 in its first week.
Chapter 4
:
The other victims
Denny Stong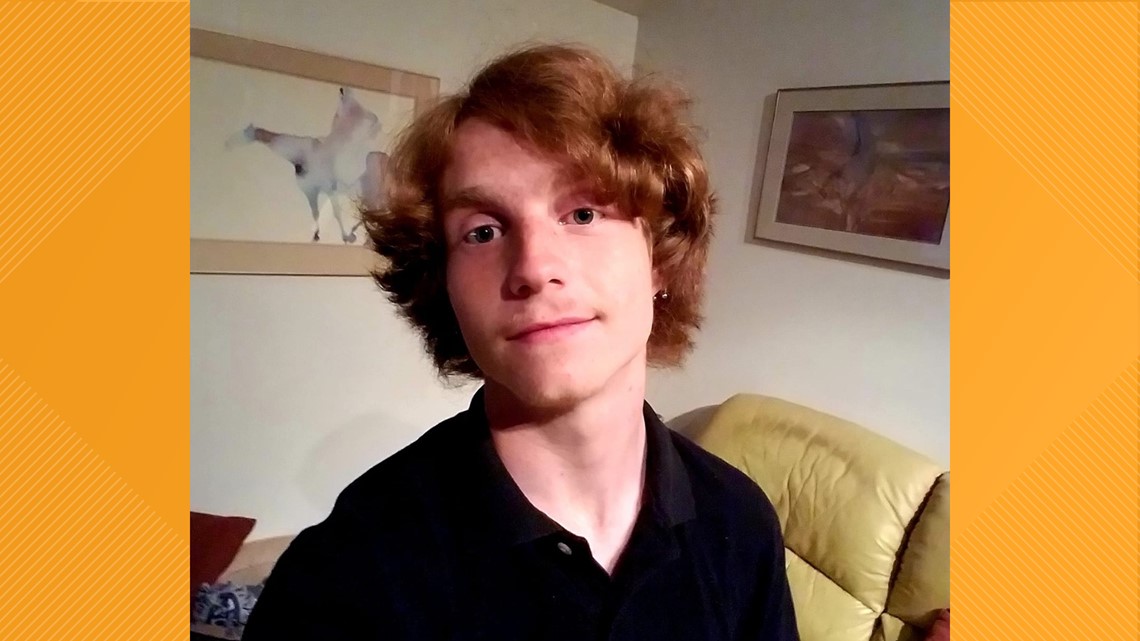 Denny Stong, 20, was the youngest victim, who wore a Santa hat every December at Fairview High School. One of his classmates, Isabella Rose, said Stong was always positive. "He was that person who was friends with everybody. I felt like everybody knew who he was," she said.
Neven Stanisic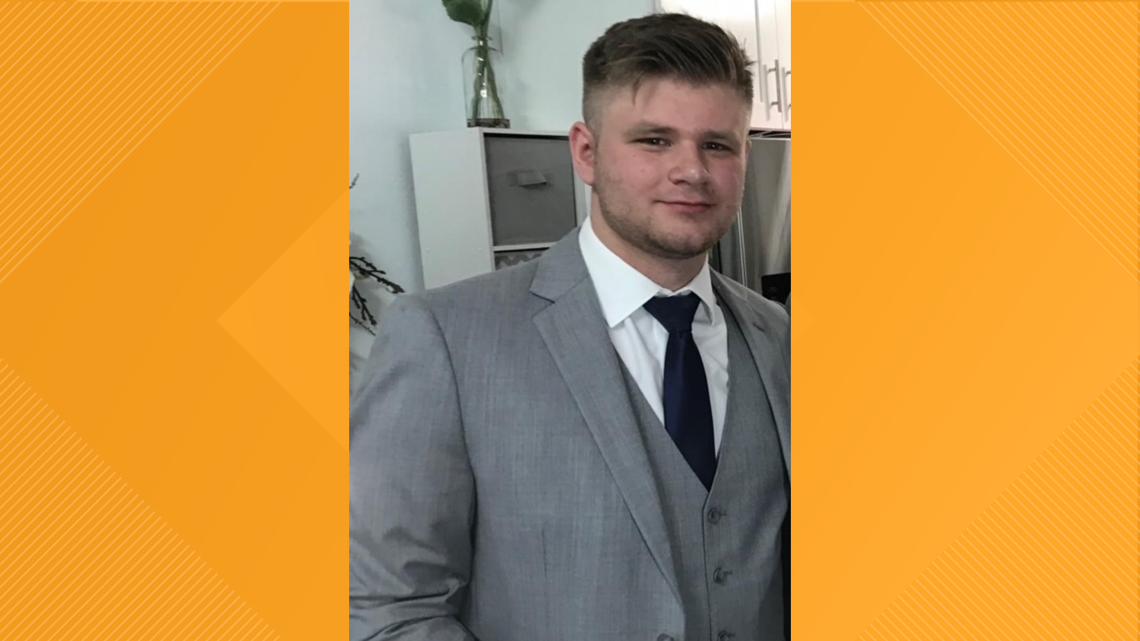 Neven Stanisic, 23, and his family were Serbian refugees from Bosnia who came to the United States to start a new life. He worked at a company that repaired coffee machines and was on the job at King Soopers. "You can just imagine them coming without anything, as many of the refugee stories begin … And then for this tragedy to happen to them is devastating," said Stanisic's reverend, Radovan Petrovic.
Rikki Olds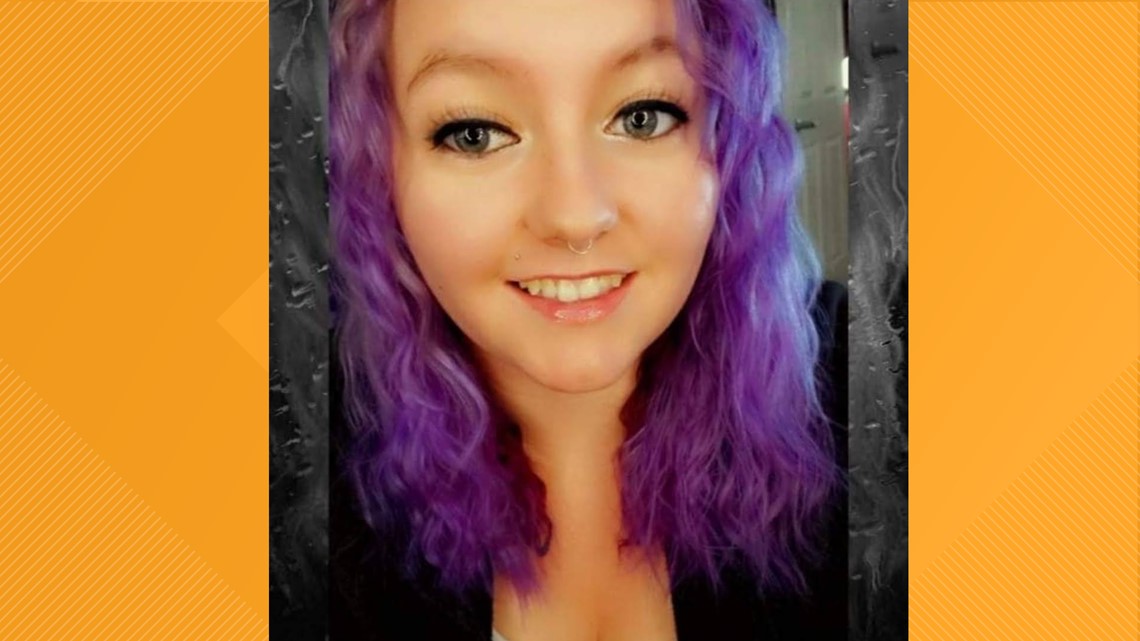 Rikki Olds, 25, worked at King Soopers and was pursuing her dream of being a store manager. Her uncle, Bob Olds, said she was the type of person who laughed hard and would change her hair color once a week. "[She was] dynamite, very energetic and an outgoing young woman," said pickup clerk Jeff Hooker.
Tralona Bartkowiak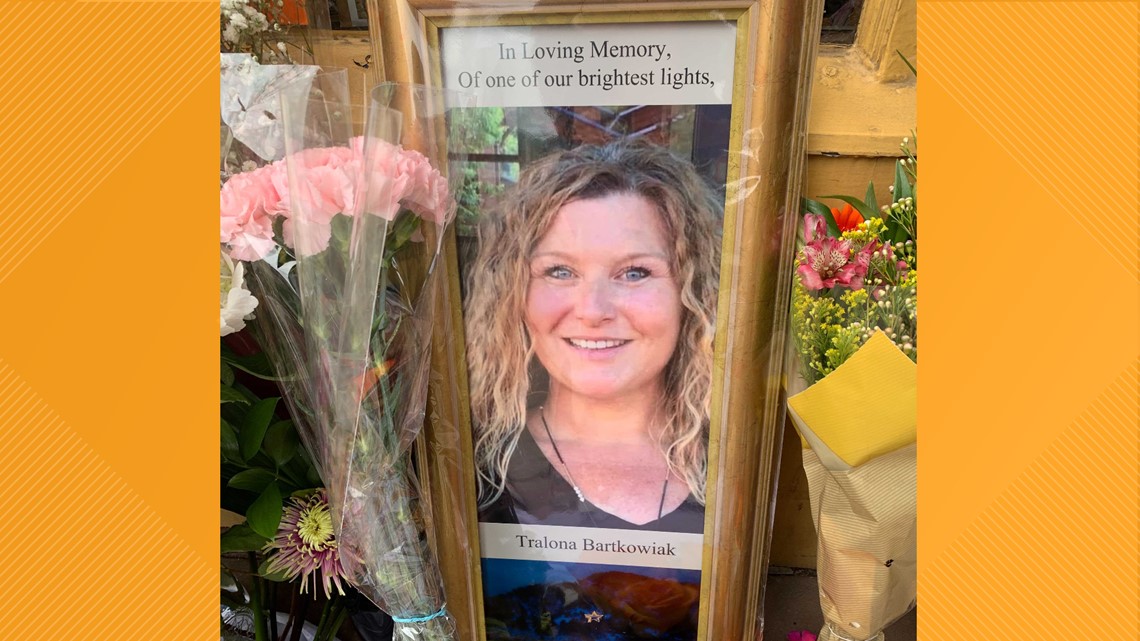 Tralona Bartkowiak, 49, owned a small business, Umba, on the Pearl Street Mall. Lonna, as she was known by friends, had planned to get married soon. "Lonna had probably the brightest light I have ever met in a human being," said her good friend Stacy Dixon.
Suzanne Fountain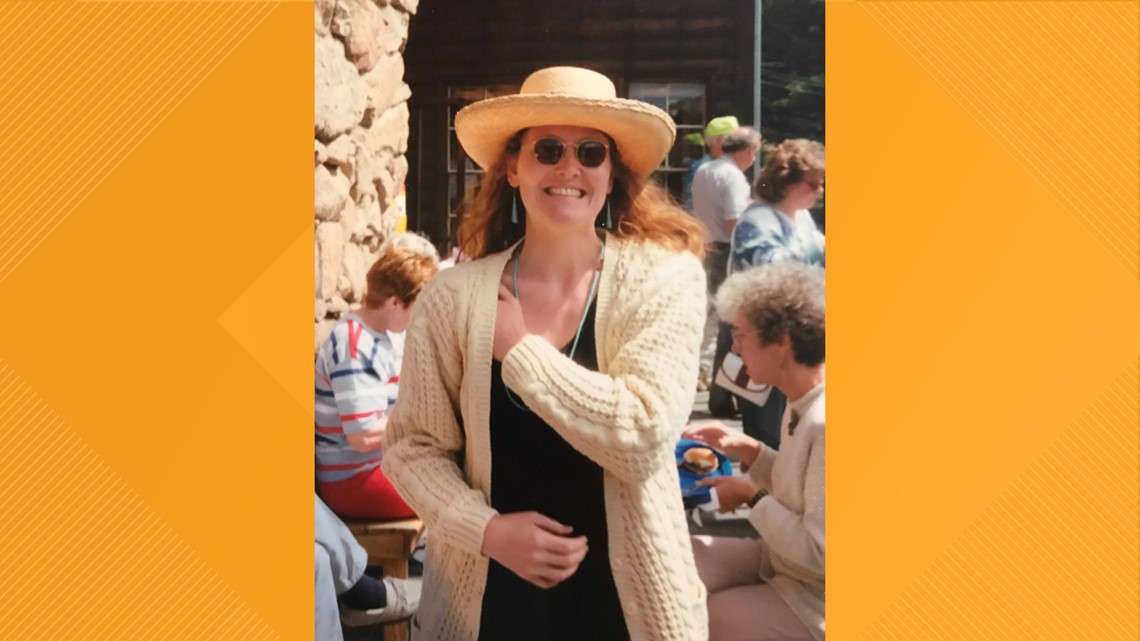 Suzanne Fountain, 59, was an active and beloved member of the community theater scenes in Denver and Boulder. In her last job, at Boulder Community Health, she helped people enroll in Medicaid. "She was a beautiful communicator, a patient person, cared deeply about people," said Harmon Pardee, one of her closest friends.
Teri Leiker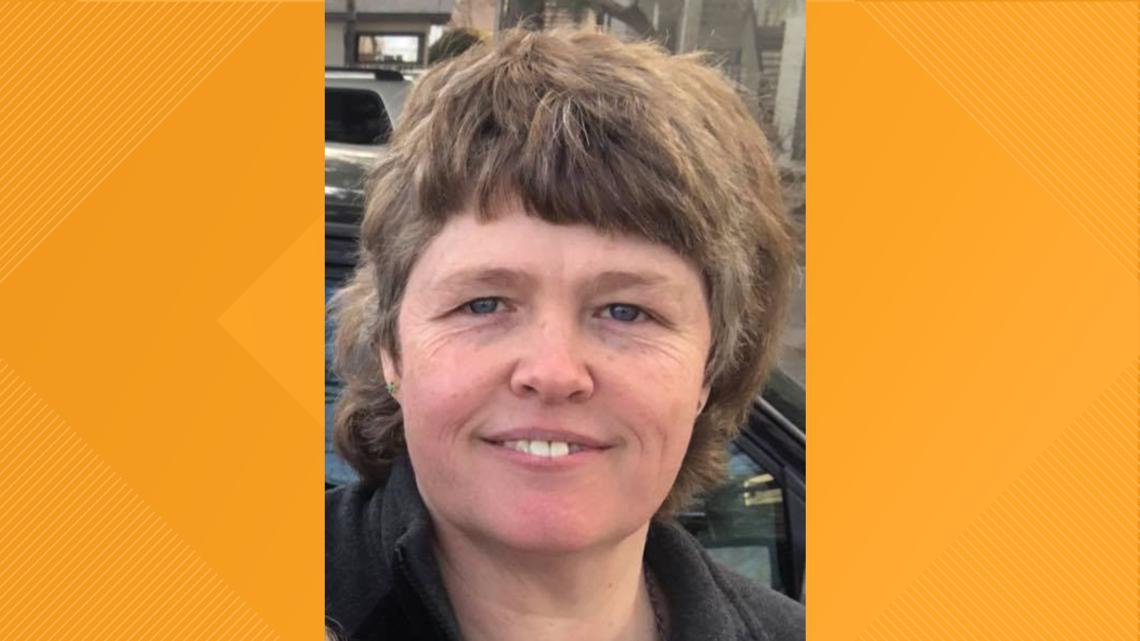 Teri Leiker, 51, was diagnosed with cognitive disabilities as a child, but that never stopped her from living life to the fullest. The King Soopers employee was a big hugger and had a big smile. "She smiled at her customers and tried to share her happiness with him. She loved her job, customers and co-workers," according to a statement from her family.
Kevin Mahoney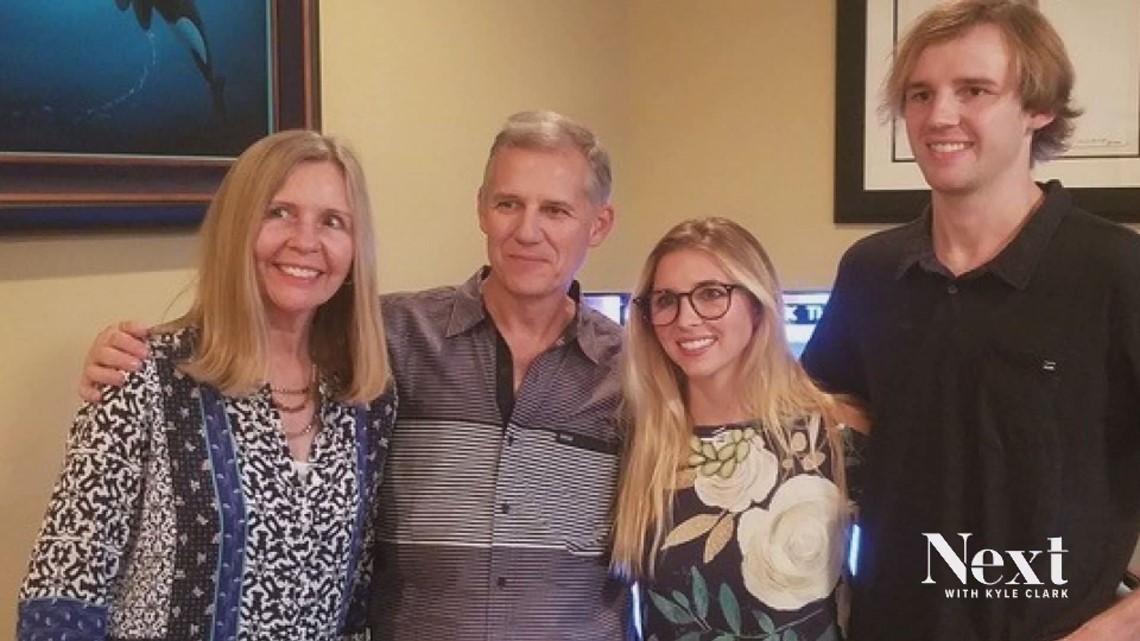 Kevin Mahoney, 61, was adored by his wife, kids and their Boulder neighbors. He adored nature and his family, preferably together, on one of their outdoor adventures. "He just represented love and light, and I want the whole world to know that he mattered so much to us, but to also the entire community and to people really around the country," said his daughter Erika Mahoney.
Lynn Murray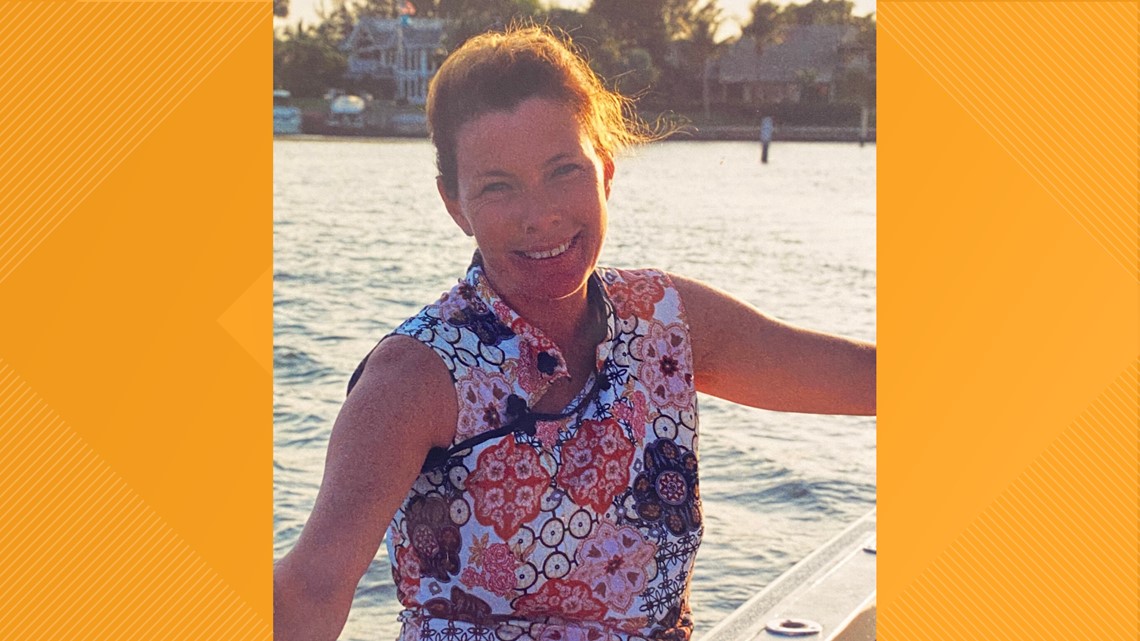 Lynn Murray, 62, was a retired photo editor, a wife of 26 years and a mother of two. She moved her way up in her field, first working for a famous photographer in New York City and then later at publications like Marie Claire and Condé Nast. "She had no ego. She was just all heart, all open heart, all love, and just wanted the best for everybody," said her daughter, Olivia Mackenzie.
Jody Waters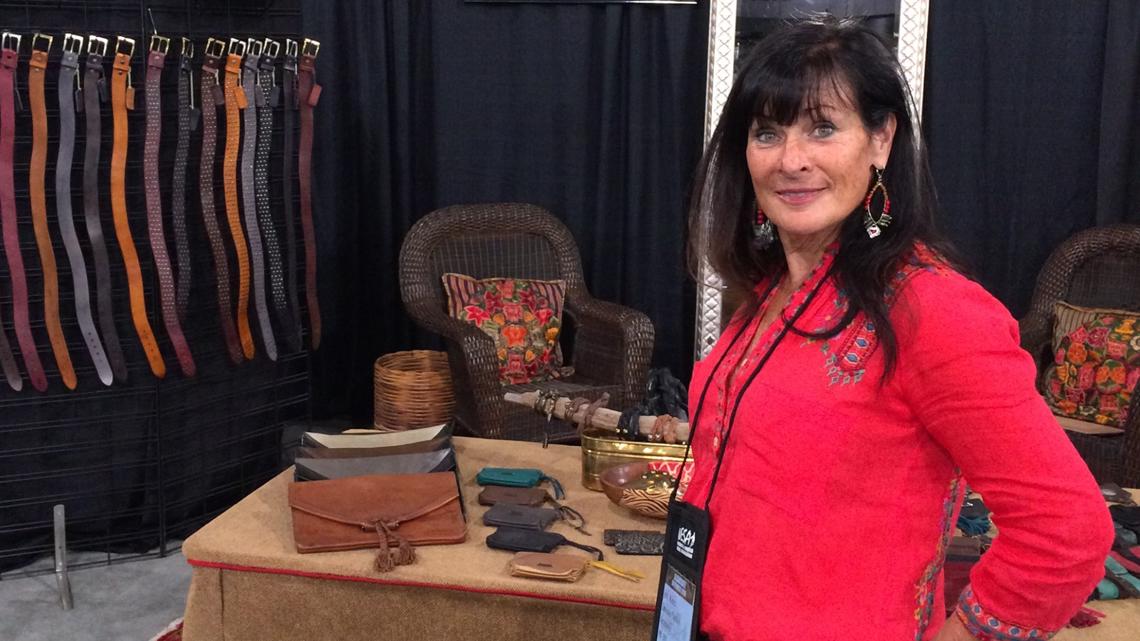 Jody Waters, 65, did design work for Embrazio in Boulder and had dreams of one day setting up her own boutique. She was a mother and grandmother who always stayed optimistic. "We loved Jody. She was a beautiful soul. She was a warm person with a light in her eye," said Scott Schaefer, co-founder of Embrazio.
Chapter 5
:
The memorial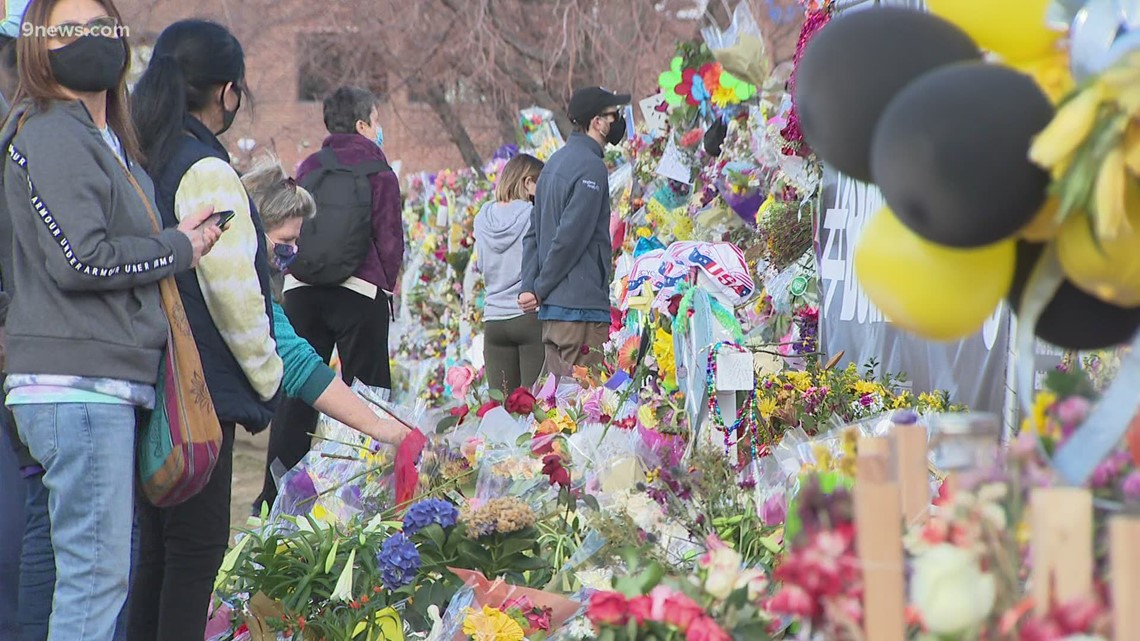 Within days of the shooting, the chain-link fence around the King Soopers became a wall of flowers and notes as tribute to the lives lost. The memorial became a place for mourners and community members to express grief, sympathy and solidarity.
The memorial continued to grow until May, when the wall was taken down. The Museum of Boulder already was preserving as many items as possible.
"It just very quickly became a site of communal mourning and grief, but also reflection and healing," said Chelsea Pennington Hahn, curator of collections at the Museum of Boulder. "It really feels like a privilege to be taking care of the stories like this."
Some of the items collected from the chain-link fence are now part of the Boulder Strong Still Strong Exhibit at the Museum of Boulder.
"It was a great way to honor the way that we were all affected by that day and invite people in to hear these different stories they may not have considered or known about," Pennington Hahn said.
The walls of the exhibit also feature portraits of people impacted by the shooting. Ross Taylor, assistant professor at the University of Colorado, started working on the project in the week after the shooting. He made portraits of King Soopers employees, first responders and mental health professionals.
"I feel like when people feel that they are seen and heard, they feel less alone, and in some small way, it can help with the healing, and that was the goal of the project," Taylor said.
Chapter 6
:
The criminal case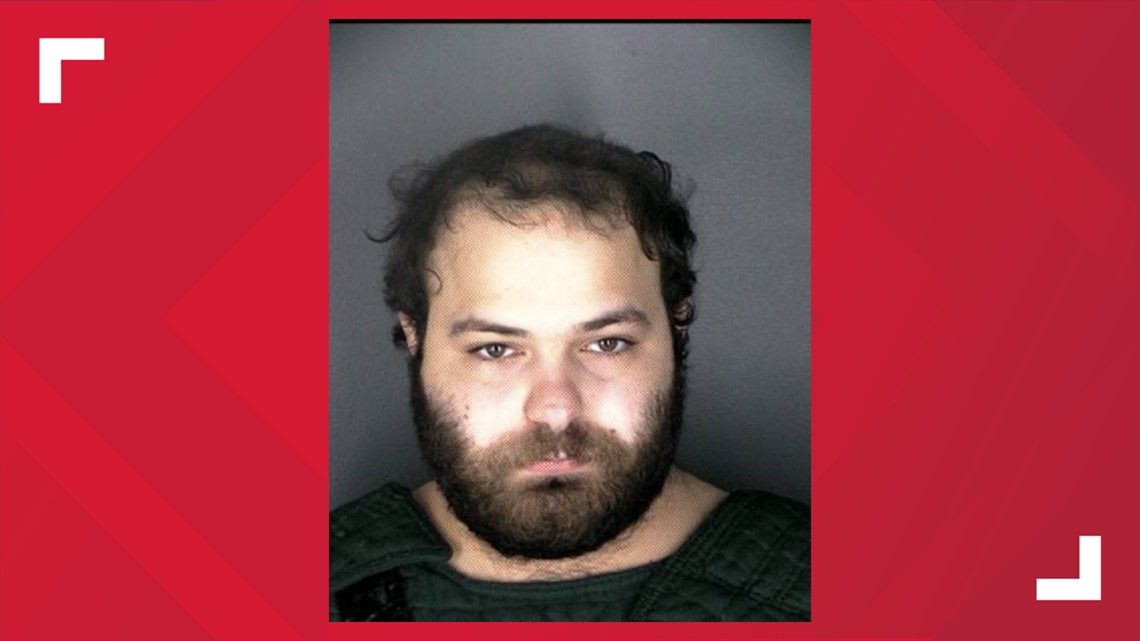 Ahmad Al Aliwi Alissa, 22, of Arvada, was taken into custody on the day of the shooting and initially held on 10 charges of first-degree murder. In the weeks after the shooting many additional charges were added. He's now charged with 115 counts, which includes 47 sentence enhancers, that would result in harsher penalties if he's convicted.
The other 68 charges are:
10 counts of first-degree murder
27 counts of attempted first-degree murder of civilians
20 counts of attempting first-degree murder of law enforcement
1 count of first-degree assault
10 counts of using a prohibited large capacity magazine during a crime
No motive has been determined for the shooting, though Alissa's mental health problems have delayed court proceedings.
In December, four doctors concluded that Alissa was not competent to stand trial. He was sent to the state hospital in Pueblo. Prosecutors are hopeful he can receive treatment to restore his competency so they can proceed with their case.
A competency review hearing scheduled for March was vacated because the state hospital determined Alissa remained incompetent. But there was "substantial probability" that he will be restored to competency "within the reasonable future," according to court documents.
Alissa's next hearing is scheduled for April 15.
Chapter 7
:
The store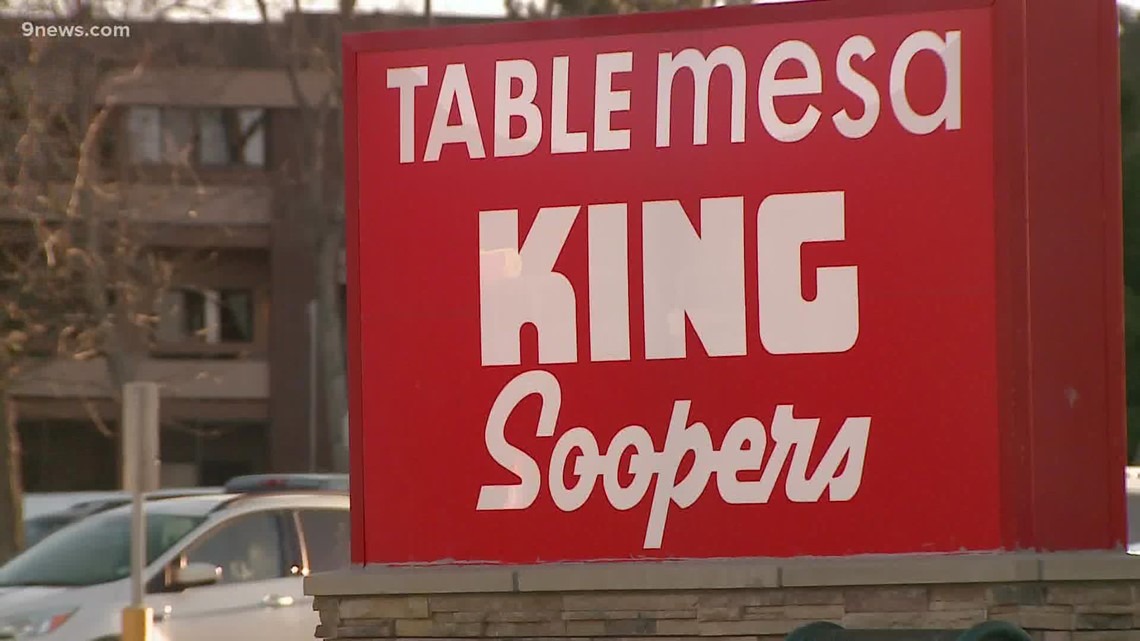 The Table Mesa King Soopers was closed for almost 11 months, from the day of the shooting until Feb. 8, 2022.
About six weeks after the shooting, King Soopers donated the product on the shelves – including food, cleaning supplies and vitamins – to Community Food Share in Louisville.
The donated products filled 14 semi-trucks and were the largest single donation the nonprofit had ever received.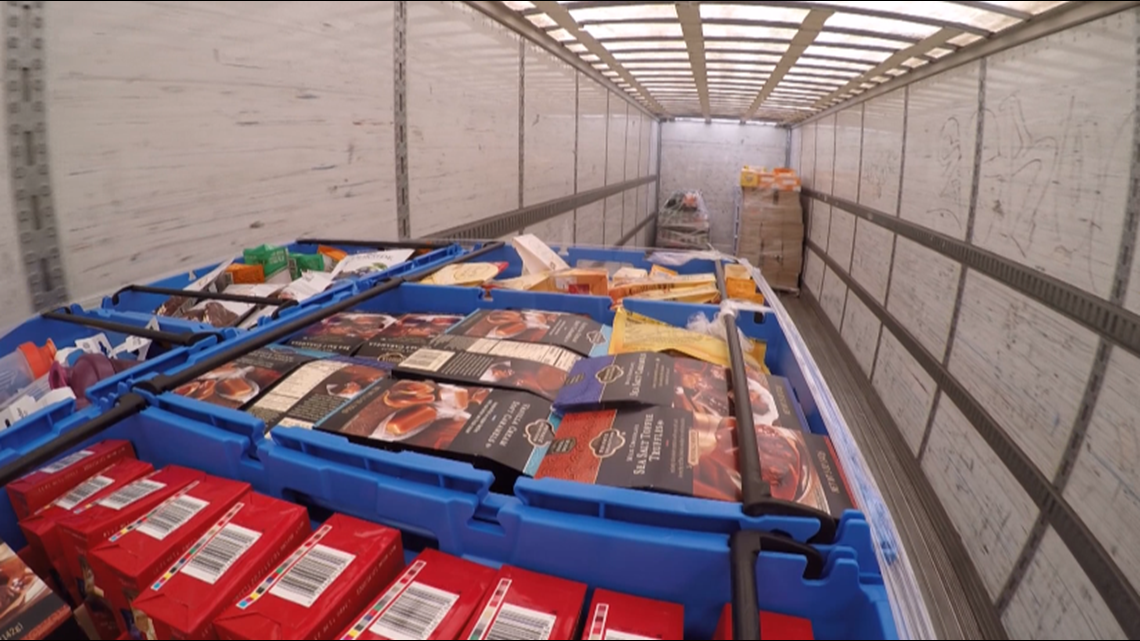 In May 2021, King Soopers announced that the Table Mesa store would be renovated and reopen. At that time, the company targeted the reopening for late fall.
In December, it was announced the store would reopen in January, but that date was postponed due to the King Soopers workers strike.
When the reopening happened in February, customers found major changes and improvements. Floor-to-ceiling windows showed off the Flatirons. Some departments were bigger, and the lighting was improved. A vestibule at the entrance had a mural called "A New Day," by local artist Lael Har.
A King Soopers spokesperson said several safety and security features were made but did not expand on what all that includes.
Take a look inside the newly renovated Table Mesa King Soopers
Chapter 8
:
Day of Remembrance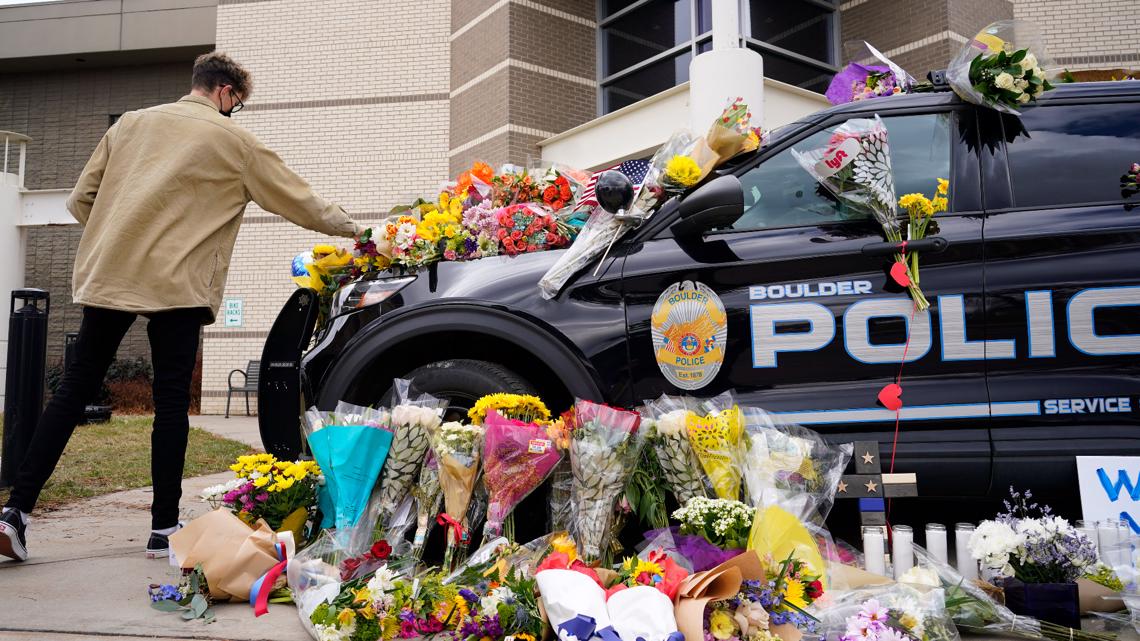 On April 6, the Boulder City Council declared March 22 as Boulder Day of Remembrance in an effort to keep alive the memory of the victims of the Boulder King Soopers.
"Let us take the time to speak their names, celebrate their lives, mourn their passing. As long as we remember them, they will never truly die," the city declaration reads.
One year after the shooting, the Table Mesa store will close on the day "to honor the 10 lives lost and all who have been impacted by the senseless tragedy that took place on March 22, 2021."
The Boulder Strong Resource Center serves as place of healing and support for those affected by the shooting. The center is at 2935 Baseline Road in Boulder.
MORE WAYS TO GET 9NEWS
HOW TO ADD THE 9NEWS APP TO YOUR STREAMING DEVICE
ROKU: add the channel from the ROKU store or by searching for KUSA.
For both Apple TV and Fire TV, search for "9news" to find the free app to add to your account. Another option for Fire TV is to have the app delivered directly to your Fire TV through Amazon.