WESTMINSTER, Colo. — A young bull moose spotted off 104th Avenue on Monday morning in Westminster was caught by Colorado Parks and Wildlife officers.
Officers tranquilized the animal, which is estimated to weigh between 500 and 600 pounds, and loaded it into a trailer. Once inside, officers woke up the animal from its sedation with a reversal agent.
Officers sprayed the moose with water to keep it cool and headed to Park County to release it an area of higher elevation and cooler temperatures.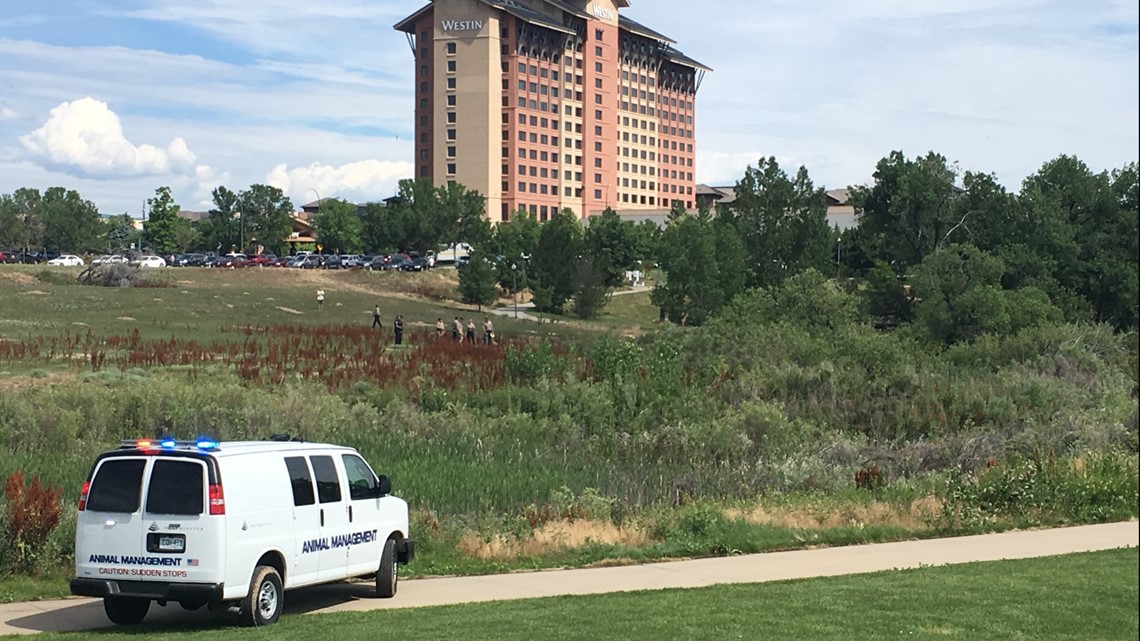 The moose was released back into the mountains in Park County around 3:30 p.m.
On Sunday, several people sent photos to 9NEWS of moose around Broomfield, Westminster, Steamboat Springs and Evergreen. One person said they saw a moose near Flatiron Crossing.
In a Facebook post on Monday, Broomfield Police said the moose was spotted Sunday near Edgeview Drive near the Rocky Mountain Metropolitan Airport.
PHOTOS | Moose sighted around Colorado