DENVER — The Carvana vending machine along Interstate 25 near Evans Avenue, which sat empty for months after construction, was filled with cars Thursday morning.
A spokeswoman for Carvana couldn't confirm anything about the status of the vending machine when contacted by 9NEWS Thursday morning after the cars appeared, though the company said in January that it planned to open the building soon.
"We're excited to welcome our first customers to our iconic Car Vending Machine very soon," the spokeswoman said in a statement more than 24 hours after this story was first published.
Many 9NEWS viewers had questioned whether the building would ever open, with Carvana struggling financially at the end of 2022. The company's stock had lost 90% of its value in 2022, challenged by a cooldown in the used car market and a large inventory of vehicles on hand. At the time, an analyst warned the company's risk of bankruptcy was rising.
But Carvana's stock has rebounded since 9NEWS' story on the empty vending machine aired earlier this year. The day the story aired on Jan. 11, Carvana stock closed at $5.50 per share. On Wednesday, the company's stock price closed at $14.01 per share.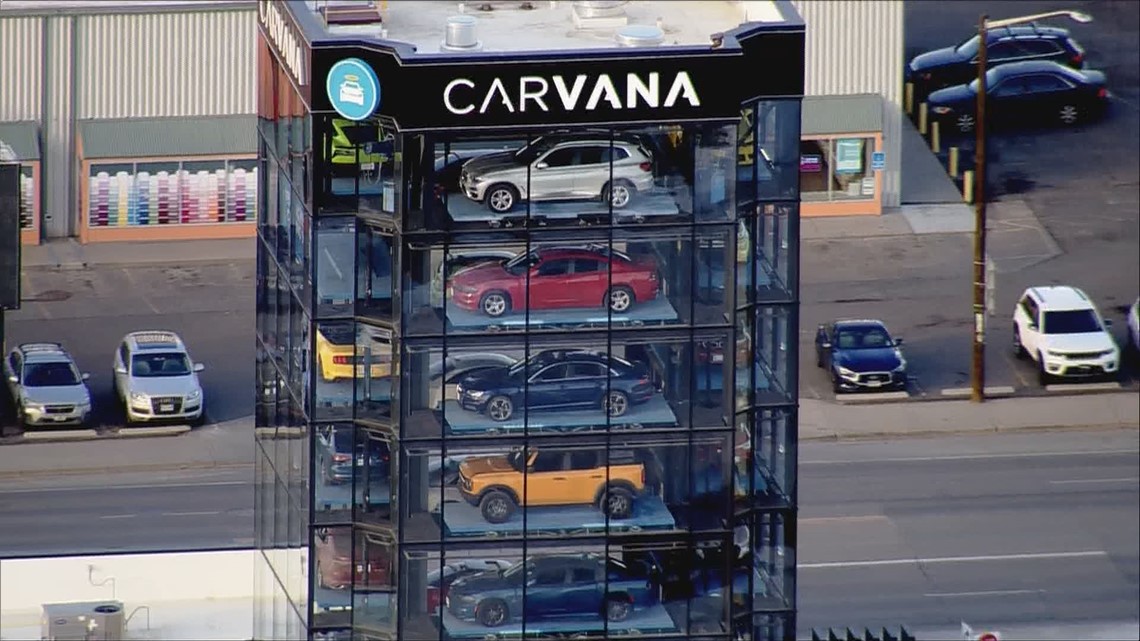 Yahoo Finance reported Wednesday that Carvana stock is heavily shorted and some of the increase in the price may be driven by people who were betting on the stock's price decreasing buying stock back to cover their positions, creating a so-called "short squeeze."
Carvana's Denver facility required a change in zoning codes to allow the company to build up to eight stories on the property. The company paid $5.8 million for the high-value property with high visibility along the interstate.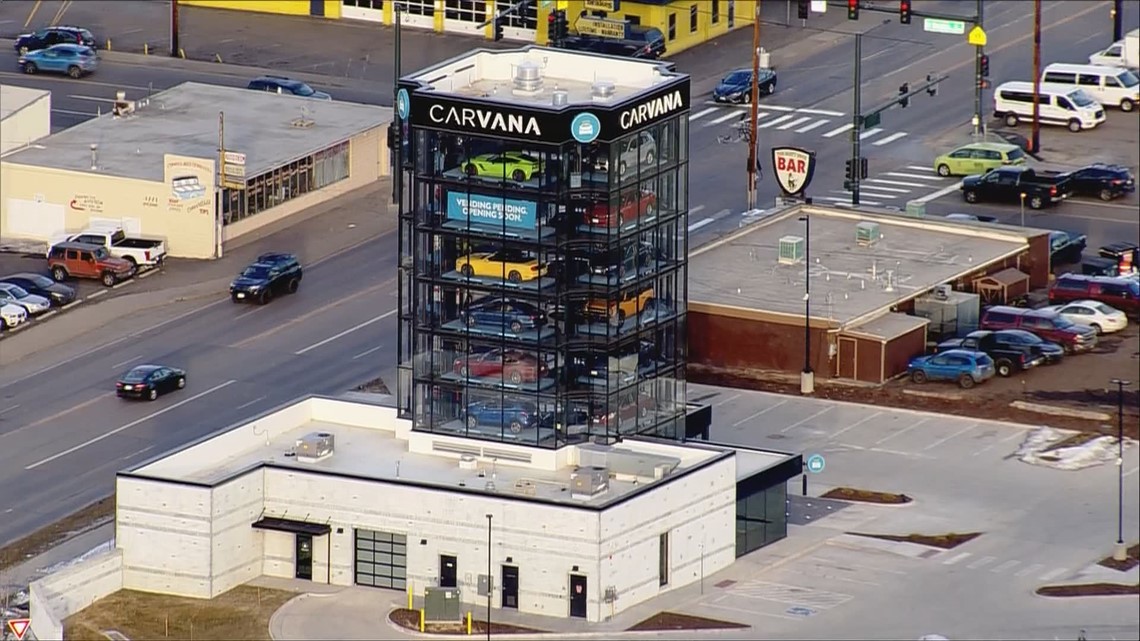 Have a tip about this or any story? E-mail 9NEWS reporter Steve Staeger at steve@9news.com.