LAKEWOOD, Colo. — In a place that feels like the marriage of Taco Bell and Disneyland, a young couple took the plunge into matrimony and exchanged their vows next to the sacred waters of Casa Bonita nearly 50 years ago.
Fred and Judy Graham got married on September 22, 1974 inside Casa Bonita about six months after the famous restaurant opened its doors to its unique Mexican fiesta universe, complete with cliffs and a dive pool.
"Most people don't believe me," Judy told 9NEWS from her home in Arvada.
The couple shared images of the special day, with Fred wearing a classic red 1970s leisure suit and Judy wearing a pink dress and maroon ribbon to match her new husband's outfit.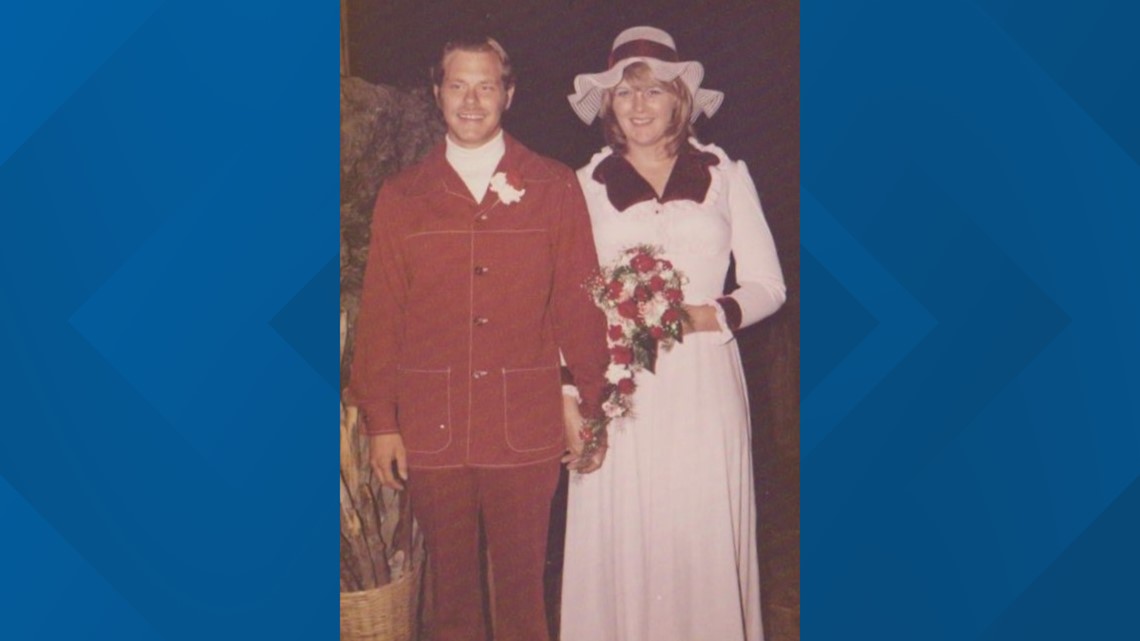 "So we had the whole restaurant for the whole morning. We had to be out by 11," Judy Graham remembered.
The Grahams said the idea to get married next to the lagoon began as an off-the-cuff joke made by Fred. Judy immediately got on the phone with the restaurant manager who agreed to let the ceremony take place without about 100 guests.
Couple looks back on wedding at Casa Bonita in 1974
"Just how tropical and beautiful it was down by the pond," Judy said.
Fred and Judy, like the rest of Colorado and the country, are eagerly waiting for Casa Bonita to reopen under the new ownership of South Park creators Matt Stone and Trey Parker. Stone and Parker have poured millions into renovations.
The new owners have said the restaurant will open in May, but so far an exact date hasn't been announced.
"I can't wait. We are so excited," Judy Graham said.
When suggested they should renew their vows in the renovated restaurant, Judy replied with a laugh "I would love to."
Fred was asked what has worked in their marriage over the past 49 years. Fred replied "it must have been that Casa Bonita magic."