GEORGETOWN, Colo — The deputy seen on body camera video standing on the on the hood of Christian Glass' SUV during a controversial law-enforcement response last summer is back on the streets as a police officer.
Tim Collins resigned as a Clear Creek County deputy in July, about a month after Glass was shot and killed during a call in Silver Plume, citing personal reasons. The Georgetown Police Department then hired Collins amid scrutiny over Glass' death and promoted him earlier this month.
His new leader, Georgetown Marshal Randy Williams, who also responded to the Glass call, told 9NEWS that Collins' departure from Clear Creek County had nothing to do with Glass but wouldn't elaborate.
Collins was one of two deputies who originally responded to Glass' 911 call after he got his SUV stuck on a rock in Silver Plume.
His partner, former deputy Andrew Buen, awaits trial for second-degree murder. Buen was the one who broke the window of Glass' SUV, shot him with bean bag rounds, stunned him with a Taser, and then shot Glass five times in the chest.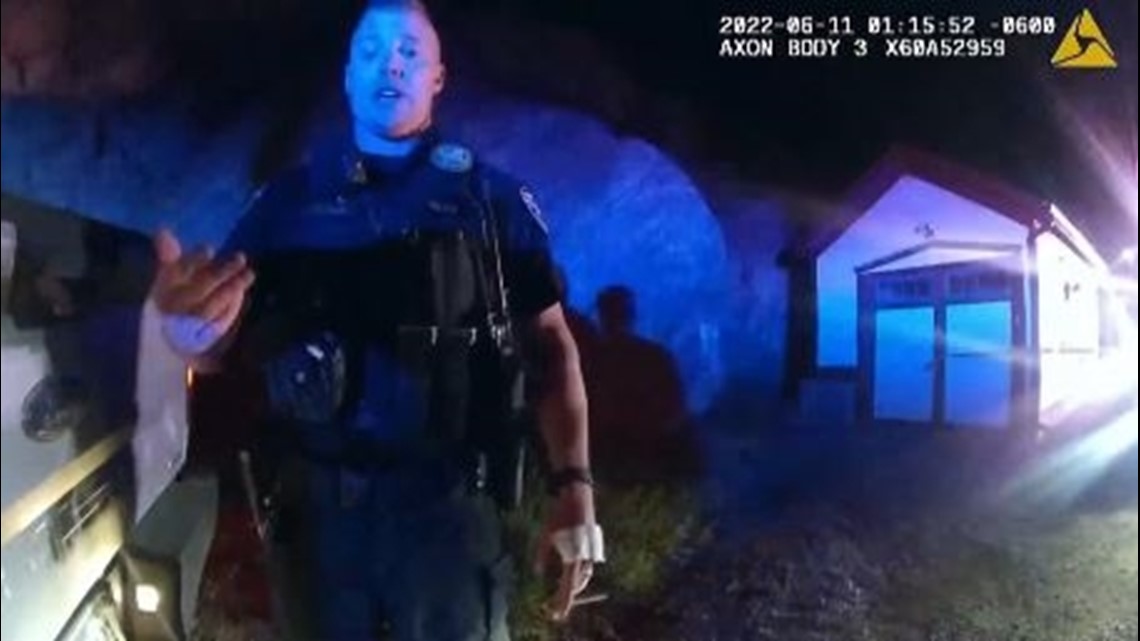 Collins was not charged in the Glass case, and an internal affairs investigation by the Douglas County Sheriff's Office in January didn't point to any specific wrongdoing on his part.
In an interview with investigators after the shooting, Collins said he considered firing his weapon at Glass when he saw Glass motion with a knife at Williams, but he decided against it after realizing other officers could be in range.
Williams said he hired Collins in November as a code enforcement officer, weeks after the body-camera video of the shooting was released publicly.
After the internal affairs report appeared to clear Collins, and after what Williams called "indications" from the District Attorney's Office that no more charges were coming in the case, Williams promoted Collins to field duty on April 1. Collins is now training with another officer in the field, Williams said.
Heidi McCollum, district attorney for the 5th Judicial District, told 9NEWS on Wednesday that there are no current presentations to a grand jury in her district regarding the Glass case but wouldn't say whether further charges were possible, calling the case "open."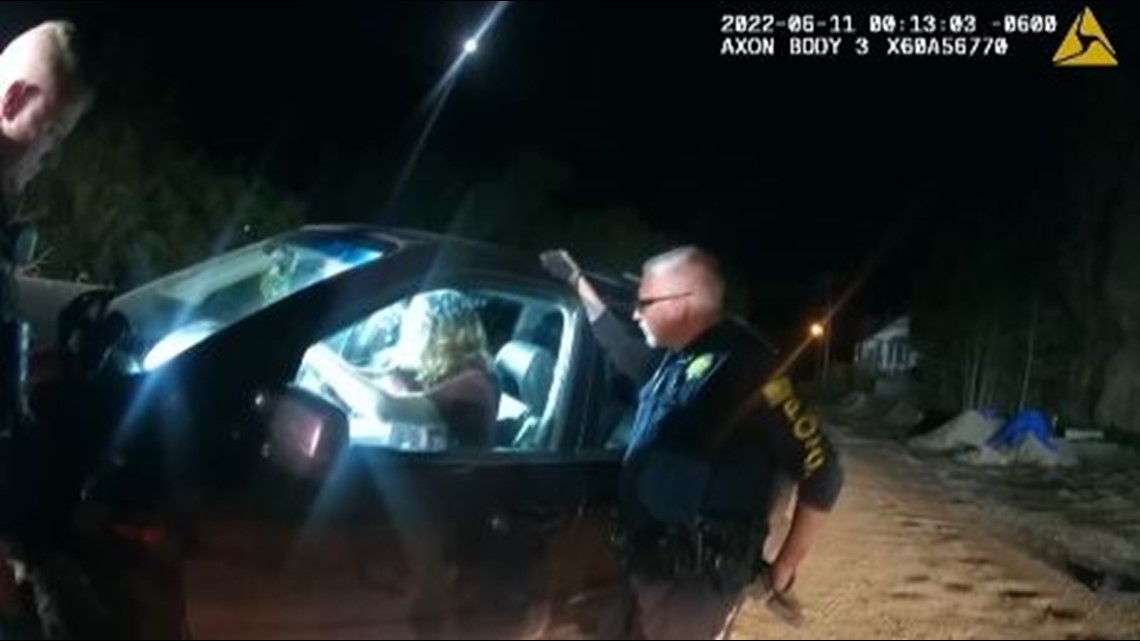 Christian Glass' mother, Sally Glass, said she was "shocked beyond belief" that Collins would be hired in neighboring Georgetown.
"Tim Collins was standing on the bonnet of his car pointing a gun at his head," she said. "Awful excessive use of force."
Sally and her husband, Simon, have been calling for more of the officers who responded to the scene that night to be charged.
"It's hard for us when we see what we think obviously should be done, and there must be reasons why it can't be, but we don't understand that," Simon Glass said after a court hearing Monday.
On June 11, Collins and Buen were the first officers to contact Glass. Williams arrived for mutual aid later during the call and worked for a long time to try to persuade Glass to get out of the car. Williams offered Glass cigarettes, a drink and offered to call a family member for him.
After about an hour of negotiating with Glass, Buen smashed the passenger window of his SUV with a baton, then fired bean bag rounds at him and used a Taser after Glass picked up a knife in the car. When Glass appeared to maneuver the knife toward Williams near the driver side window, Buen fired five shots, killing Glass.
According to the internal affairs report, four other officers, including Collins, chose not to fire their guns.
"Deputy Collins is a member of SWAT, meaning it would be reasonable to believe he has a higher level of training in firearms than an officer not on SWAT," the report said. "Deputy Collins with his training assessed in a split second, once Deputy Buen fired his handgun, that an unsafe shooting backdrop was a greater risk than the risk Mr. Glass posed to the safety of Chief Williams."
In late November, a grand jury indicted Buen on three counts:
Second-degree murder
Reckless endangerment
Official misconduct
Another former deputy, Kyle Gould, was indicted on criminally negligent homicide and reckless endangerment charges for allegedly watching the encounter via a livestream feed of body cameras and giving the order to break into the SUV.
Last week, Clear Creek County Judge Catherine Cheroutes denied defense motions to toss out cases against both men. In an order, Cheroutes ruled there was enough probable cause to believe Buen acted maliciously when he shot Glass.
Both men are due back in court in late June for arguments on a motion to keep their cases combined.
Have a tip about this or any story? E-mail 9NEWS reporter Steve Staeger at steve@9news.com.