DENVER — Sally and Simon Glass have been on a quest to clear their son's name after he was gunned down by an officer in Clear Creek County nearly a year ago. Now, they say their $19 million settlement with four Colorado municipalities, the largest in state history, vindicates Christian of any fault in his own death.
"I really feel with everything that's happened, his name is totally cleared. He was murdered, he did nothing wrong," Sally Glass said. "And our beautiful boy, now I just feel he's resting, knowing that ... there's been justification and his name has been cleared. And that is really everything to me. Everything."
Last June, Christian Glass called 911 after his car got stuck on a road in Silver Plume. Seven officers from five agencies responded to the call. Glass had called for a mental health check. He was shot and killed 70 minutes later.
The initial news release from Clear Creek County said Christian Glass "immediately became argumentative and uncooperative with the deputies and had armed himself with a knife." It claimed officers tried for more than an hour to "bring the situation to a peaceful resolution."
The release then said Glass was shot after trying to stab a deputy.
The body camera footage from that night told a different story — a story that Glass' parents might never have known if they hadn't hired an attorney and asked questions.
"This part of me, I just didn't want to know. I wanted to believe what they said was true," Simon Glass told 9NEWS on Tuesday. "The idea that he was murdered was very hard for me to accept. It took a long time. And how can people, the lack of humanity, as you say, how can people carry on like that?"
> Video below: Full interview with the parents of Christian Glass:
The Glasses learned that after their son said repeatedly that he was scared to open the door or roll down the window of his SUV, officers continued to try to get him out of his car.
When that didn't work, former Clear Creek County Sheriff's deputy Andrew Buen broke the passenger side window of Glass' car, used a Taser on Glass and shot him with non-lethal bean bags. After officers said Glass reached out with a small knife, Buen shot him five times, killing him.
The criminal case against Buen and his former supervisor, Kyle Gould, is ongoing, but this settlement of civil claims has begun to lift some of what weighed on the Glasses about the death of their son.
"I did feel not as heavy, like a weight was lifted," Sally Glass said of driving into Denver to talk about the settlement on Tuesday morning.
The settlement is split in two parts: economic agreements and non-economic agreements.
The family hasn't decided what to do with the money just yet, but they do know they want to use it to help young people like their son.
"Christian's been given this money because he was murdered. So, this is blood money," Sally Glass said. "We will try to turn it into good money … by doing good things with it and setting up a foundation in our son's name."
For them, it's the non-economic terms that honor their son's memory the most.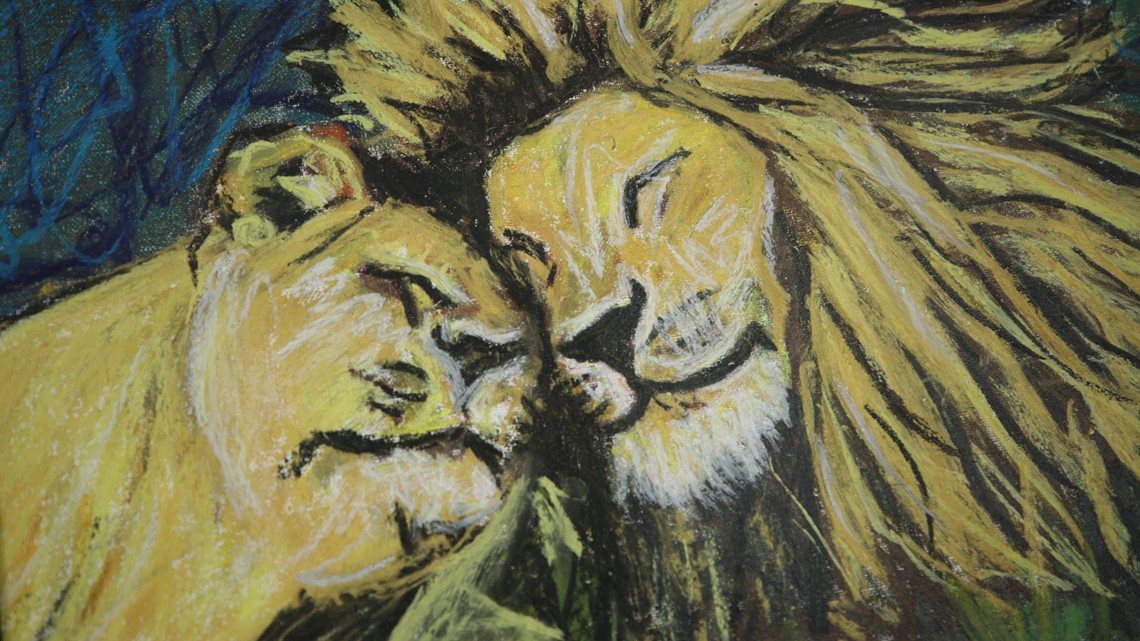 Gov. Jared Polis will declare Christian Glass Day in Colorado through a formal proclamation on Wednesday during a ceremony celebrating Glass' life.
"I think that memorials and the memory of him, that keeping his memory alive is very important to us," Simon Glass said. "And I think it will. I've read some things about people that go through this kind of thing, that as the years go by, those things help a lot. Because you never really come to terms with a loss like this."
Clear Creek County will dedicate a public park to Christian Glass, and Clear Creek County Sheriff Rick Albers will issue a public apology alongside the Board of County Commissioners.
As for the apology issued in a statement from the Clear Creek County Sheriff's Office on Tuesday, the Glasses said they aren't impressed. The letter says deputies "failed to meet expectations" in the case of Christian Glass.
"[It's] like a bad batch of brownies," Simon Glass said. "You know, we just need to try harder with the new recipe."
"You didn't meet expectations. Talk about understatement of the bloody century, you know, to not meet expectations. One of their officers murdered our son, second-degree murder," Sally said. "It's underwhelming and pretty, very disappointing language."
Other jurisdictions involved in the settlement were more expressive. The Town of Georgetown released a statement saying Glass' death was "tragic, preventable and unnecessary."
"I have three teenagers and one young adult child. I cannot imagine the agony and pain the Glass family is experiencing in losing Christian," said Idaho Springs Police Chief Nate Buseck in the city's statement. "We, in law enforcement, need to do a much, much better job. This outcome is not acceptable, and all law enforcement officers need to remember why we signed up to do this job … and that is to help people."
> Video below: Family of Christian Glass receives $19 million police settlement:
The City of Idaho Springs, the Town of Georgetown and Clear Creek County are participating in a countywide co-responder program as part of the policy reforms included in the settlement. They're also paying part of the $19 million.
Clear Creek County is paying $10 million, the most of any of the four municipalities, and incorporating more policy changes than just the co-responder program.
Glass' parents will get to speak with new patrol recruits for the Clear Creek County Sheriff's Office. When asked what they'll say, Simon and Sally Glass emphasized officers holding one another accountable.
"I think there were a lot of officers there that night. All of them should have intervened. At any point along the way, if they had, he'd be alive," Simon Glass said. "And so maybe hearing directly from victims, like us, will help them understand why they have a duty to intervene and how it can help avoid these sorts of situations in the future."
"I think, well, I know, the police have that mentality of them and us. It's not them and us. We're all together," Sally Glass said.
The Clear Creek County Sheriff's Office committed to having all patrol officers get crisis intervention certified by Jan. 1, 2027. It also agreed to certify new patrol officers within 12 months of assignment.
With all these changes, the Glasses hope to prevent what happened to Christian from happening in the future.
"It was so shocking, and so wrong," Sally Glass said. "And I hope to God this just saves someone else."