DENVER — The Downtown Denver Partnership (DDP) and city leaders said they're still working hard to address crime around 16th Street Mall in downtown Denver.
On Wednesday, DDP held the first of a three-part speaker series on public health and safety in the downtown area. They launched a new plan to address these issues 90 days ago.
Both local business owners and city leaders said there's still a long way to go.
Joe Maldonado, the owner of Joe's Fancy Dogs, sees a lot while he's working on 16th Street and California. Some of it, he loves.
"There's so many great people that I get to interact with," said Maldonado.
But, a lot of it, he could do without.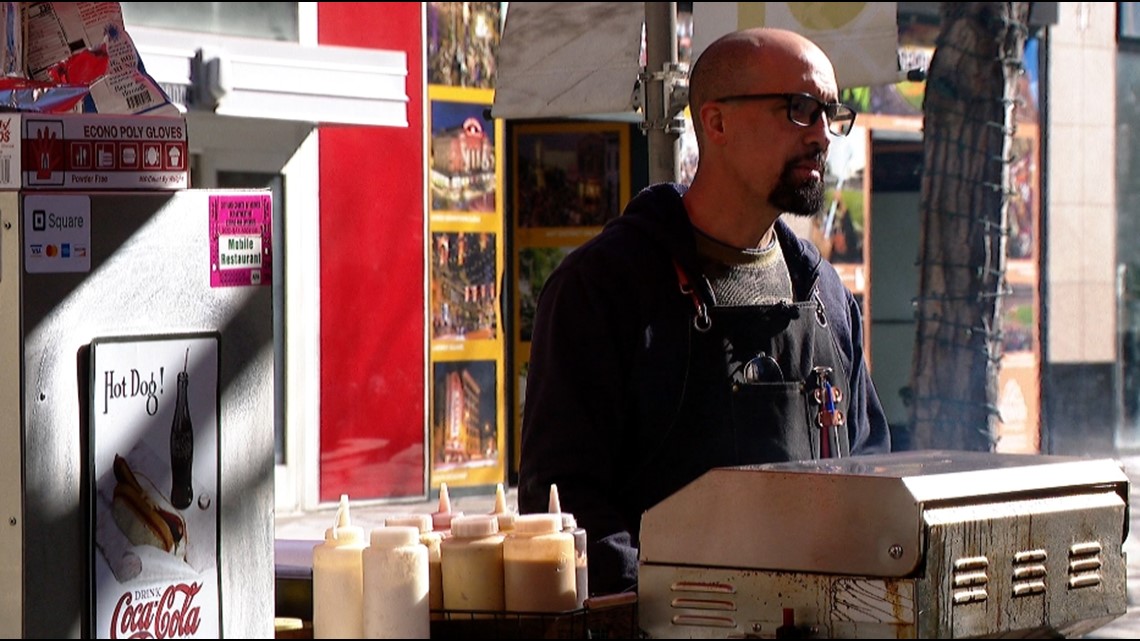 "Some days I have nobody bother me. I just have rude customers and I'm happy at the end of the day with that," he said. "It makes certain things like that actually not that bad."
That's because the typical things Maldonado sees on a daily basis can be traumatizing.
"People trying to assault me, steal from the cart," he said. "You'll have people cursing at little kids and urinating right in the middle of the street. It gets bad sometimes."
Another local business owner, Tae O'Dorisio, said she had to close her café at the end of December due to safety concerns and low foot traffic.
"There was a lot of drug use going on down there and so those were the kind of things we were having to call security for," she said.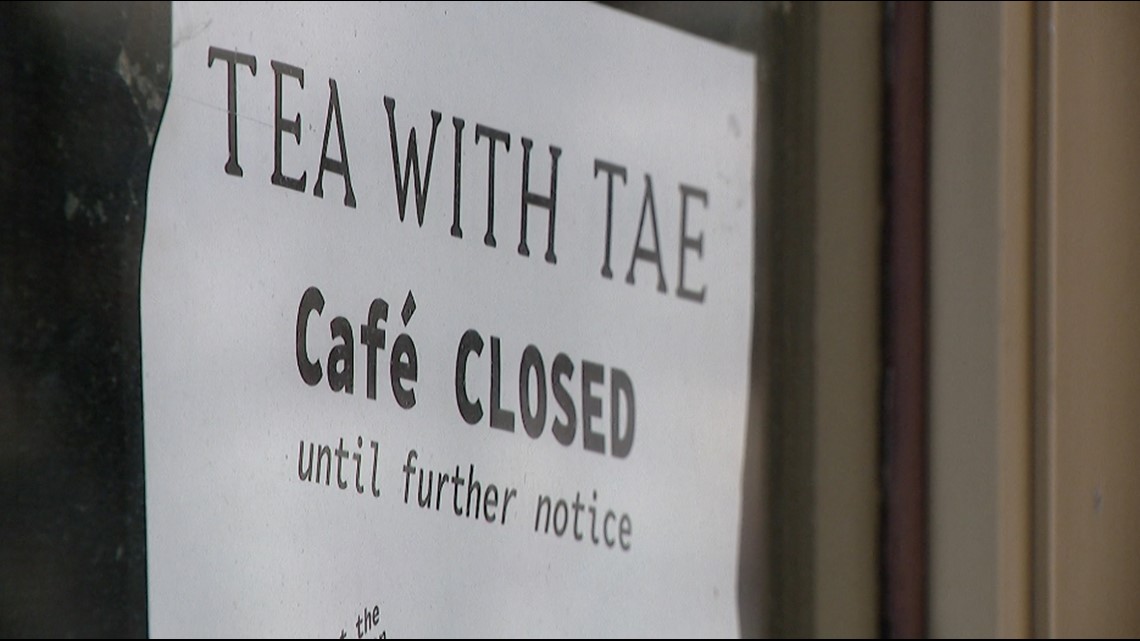 Her storefront, Tea with Tae, was right across the street from Maldonado's cart. Her café closed after six months of being open.
"There was some kind of altercation shooting outside of the building, not directly related to us, but one of the bullets did go through the window," said O'Dorisio. "Another time a customer, or what seemed to be a customer, came in and defecated in the store, outside of the restrooms."
She said they had two people working at all times because of safety concerns. Add those issues to low foot traffic and Tae said they couldn't keep their doors open.
"It's just not sustainable," said O'Dorisio.
DDP along with police and mental health clinicians said they're trying to address the root cause of the safety concerns: substance misuse and mental health.
"We cannot arrest our way out of these complex problems," said Kim Bowser, department commander for Denver Police. "These are significantly complex issues."
"We're getting people connected, to hopefully treat that root cause problem so that we're not just cycling them in and out of the criminal justice system," said Armando Saldante, Denver executive director of public safety.
Maldonado said his customers talk to him about safety concerns, too.
"The feedback I get from customers is, 'Wow, I haven't been down here in a few years. This is the last time I'm coming down here,'" he said.
Despite all of that and the empty storefronts that surround him, Maldonado said he's staying put.
"I still look at the positives of it, meeting new people," he said. "Hopefully things get better. I know they can't get too much worse."
DDP said so far, outreach teams have referred 88 individuals to treatment, welfare checks and resources. Eight people got direct connections to support.