CLEAR CREEK COUNTY, Colo. — On Floyd Hill in Clear Creek County there are a few trails to take, and decisions should be made based on how people are using the trails.
"The Black Trail is mountain bike only, it's only downhill as well," said Jesse Loving, pointing to the Sluice Trail on the trail map.
Loving was hiking on Monday, and as a hiker, he would never risk walking on the Sluice, not only because it's against the rules, but because it's dangerous.
"Well, there's really no chance you could stop as a mountain biker on some of those trails," he said. "You know really kind of a technical trail, wouldn't want to encounter anybody and cause any accidents."
On Saturday, Cayel Holmgren, 17, was biking down the Sluice with his dad just behind him.
On Monday, Brian Holmgren stood outside St. Anthony Hospital in Lakewood as Cayle recovers from a brain injury.
Holmgren said that Cayel "came around a corner at high speed, two people were standing on a trail and I suspect in the event of trying to avoid them, crashed."

He said one of those people called 911 and then they left. Clear Creek County Paramedics responded.
"Helpless," said Holmgren about how he feels as a father. "He had a lot of aspirations for college recruitment for biking and maybe even the professional level at some point. And he had his first major national race coming up this weekend, and he can't comprehend the gravity of this may not be in his cards anymore for him."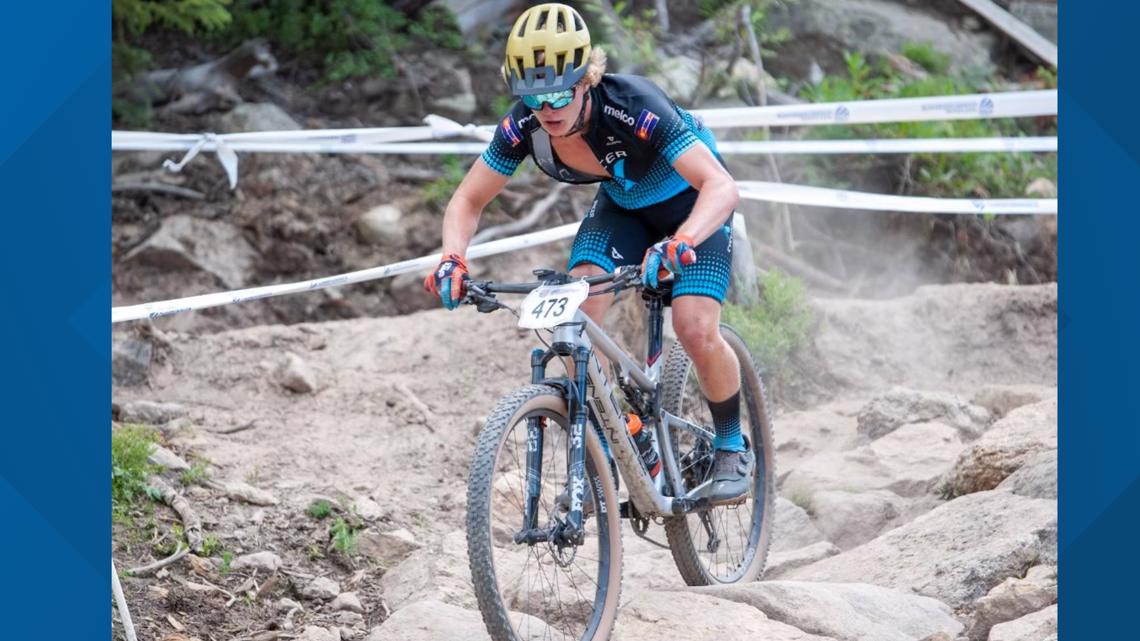 Holmgren hopes to find those two people who were on the trail to ask them what they saw, and he wants others to be more aware of which trails they should and should not be on.
Running almost parallel to the Sluice is a hikers-only trail.
"And it's not just one-sided," he said. "There's bikers on hiker-only days. "It's something we got to respect each other's boundaries and those rules."
Holmgren said while they don't know the long-term impacts of his son's injury, Cayel was talking and took a short walk on Monday.
Clear Creek County issued a statement on the incident Monday evening:
Our thoughts and well-wishes are with the person and family involved in this accident. People come from all over the country to recreate here in Clear Creek County and we want to ensure people are safe while out on our trails.
The Sluice trail is downhill mountain bike only. Hiking is not permitted on this trail for the safety of hikers and mountain bikers. We encourage people to check online applications such as COTREX and AllTrails before heading out. On these apps, people are able to see the rules of each trail and what type of recreation is allowed on each. We also encourage people to check, and even take a photo of trail maps located at kiosks before going on trails. Those will not only help you when it comes to directions, but also consist of the rules for each trail including what is, and is not allowed on each trail. Again, we are hoping for the best for those involved in the incident.