COLORADO SPRINGS, Colo. — It's too early to tell if the defense for the suspect in the shooting at an LGBTQ+ club in Colorado Springs that killed five will pursue an insanity plea, the prosecutor in the case said Thursday.
Judge Michael McHenry ruled at the end of the preliminary hearing in El Paso County District Court that the prosecution met the burden of proof to bind over Anderson Lee Aldrich on all 323 counts filed in the case. Aldrich will be held without bail until the case is resolved.
Aldrich's arraignment is scheduled for 3 p.m. May 30.
When scheduling Aldrich's arraignment out about three months, the judge said that the defense was to use the time to complete an investigation into Aldrich's mental health at the time of the shooting and to find a mental health expert if they intend to call one to the witness stand.
In a news conference after the hearing, District Attorney Michael Allen said he expects Aldridge to plead not guilty during the arraignment.
"That is fairly standard practice," he said.
However, Allen said he's not sure if the defense will pursue an insanity plea.
"It's too early to determine whether that will happen or not," he said. "The defense, as instructed by Judge McHenry this morning, will be looking into those issues and will be prepared to address to the court on that particular issue on that May 30 date."
> Watch the district attorney's news conference below:
On Thursday, the prosecution summed up arguments made on Wednesday when asking for the judge to rule there was probable cause for the hundreds of charges filed against Aldrich in the shooting that killed Daniel Aston, Derrick Rump, Ashley Paugh, Kelly Loving and Raymond Green Vance.
Prosecutors said the evidence presented showed Aldrich's aversion to the LGBTQ+ community and motivation to carry out a shooting at one of only three LGBTQ+ bars in Colorado Springs. They also said witnesses testified Aldrich was not in an angry or upset state in the hours before the shooting.
The defense said that Aldrich's mental state and drug use could have contributed to a motive, while attempting to argue against counts relating to a bias-motivated crime. They also argued Aldrich was nonbinary and did not feel accepted by the LGBTQ+ community.
Allen said he believed the case for bias-motivated crimes was strong because of changes to Colorado's statute related to those crimes two years ago.
"It used to be that we had to prove someone acted specifically for those reasons, but the wording was changed that we only have to prove that someone acted either wholly or in part by their bias towards a particular group," Allen said.
The defense also said that Aldrich showed remorse after the shooting and did not post a manifesto or any other declaration of the intent behind the shooting. In addition, they said Aldrich did not create a "neo-Nazi" video mentioned in testimony Wednesday and was just an administrator of the website where it was posted.
When asked to provide details about the video and website, Allen said he would not share any information that was not already presented in court.
"It was a website that the defendant was an administrator to," Allen said. "There was a video that had been posted to that website that was characterized as a 'neo-Nazo' propaganda video that included scenes of shootings in Europe. And that would be the extent of it at this point. Obviously, that was evidence towards the bias-motivated crimes we charged in this case."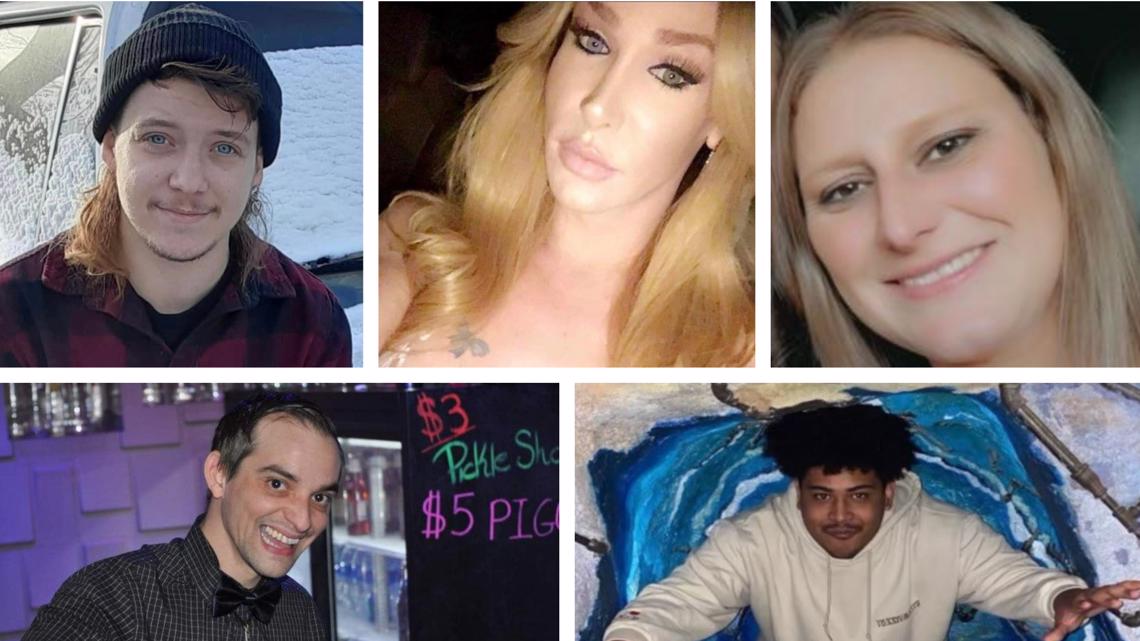 Detective Rebecca Joines with CSPD testified that Aldrich was the administrator for a neo-Nazi website.
She said she believed Aldrich contemplated live streaming the Nov. 19 shooting.
9NEWS+ has multiple live daily shows including 9NEWS Mornings, Next with Kyle Clark and 9NEWS+ Daily, an original streaming program. 9NEWS+ is where you can watch live breaking news, weather updates, and press conferences. You can also replay recent newscasts and find videos on demand of our top stories, local politics, investigations and Colorado specific features.