In a 911 call released Friday, Denver Broncos receiver Cody Latimer claims that his girlfriend had too much to drink at a party that he hosted. He called 911 just before 3 a.m Monday.
"I'm Cody Latimer from the Denver Broncos," he told the dispatcher. "My girl, my girlfriend put her hands on me. She got too drunk with us out. I hosted a party tonight she got too drunk."
According to the criminal complaint, the slapping incident happened in downtown Denver at 1080 N 14th Street, which is the location of the Epernay Lounge. Latimer was hosting a Memorial Day party at the location.
He made the call from his home nearly 2 hours later. He told the dispatcher that his girlfriend Jaimee Rando, 25, was threatening to leave and wanted to go get their infant son.
"I'm trying not to get her to drive home because she's drunk," Latimer says in the call. "She's talking about going to her mom's and is like I'm going to go get our son and all this. And I don't want no drama."
Latimer also tells the dispatcher that he has everything on video from security cameras at his home and a GoPro camera he was wearing as part of the event he was hosting.
When asked if he was injured, Cody responded, "No, I'm not at all, heartbroke, but no I'm good."
Records show Latimer then bailed Rando out of Denver's jail Tuesday afternoon.
Rando was arrested by Denver police for assault and disturbing the peace. Records show Latimer bailed out Rando on Tuesday afternoon.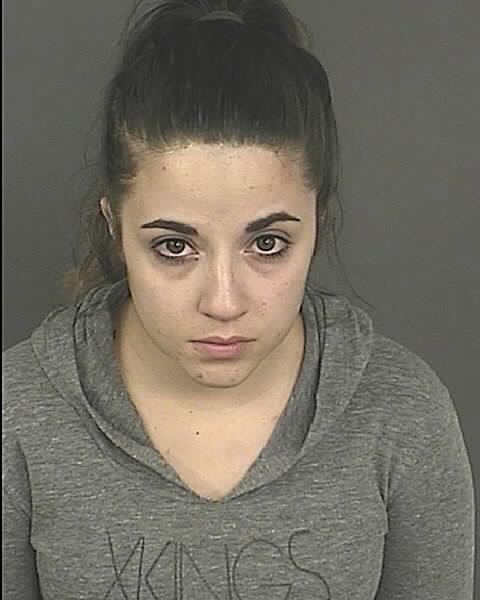 Latimer was also arrested after it was discovered he had an outstanding warrant from Denver traffic court after he was cited March 18, 2015 for improper lighting on his vehicle/trailer.
Latimer, 23, didn't show up for his court date on April 29, 2015 on what would have been a minor traffic ticket. He paid $311.50 to settle the matter on Tuesday.