LAHAINA, Hawaii — The fires in Maui have killed more than 110 people and thousands are still missing. Since much of Lahaina is destroyed, locals are worried that a rebuilt town could become even more oriented toward wealthy visitors. Hawaii's governor vowed to protect local landowners from being victimized by opportunistic buyers when Maui rebuilds.
Many on the island lost everything and are still trying to figure out what to do next. That includes Megan Hedley, a Coloradan who moved to Lahaina two years ago.
"Lahaina is just a beautiful community, the manna, the energy, it's so profound there," Hedley said via video chat from Maui on Thursday. "I was just blown away from how amazing it was and really what makes it so unique is that community aspect.
Hedley moved to Maui searching for adventure — she found everything she ever wanted. She worked as a marine naturalist for Reefdancer, a semi-sub that highlights fish, coral and turtles and the importance of ocean conservation.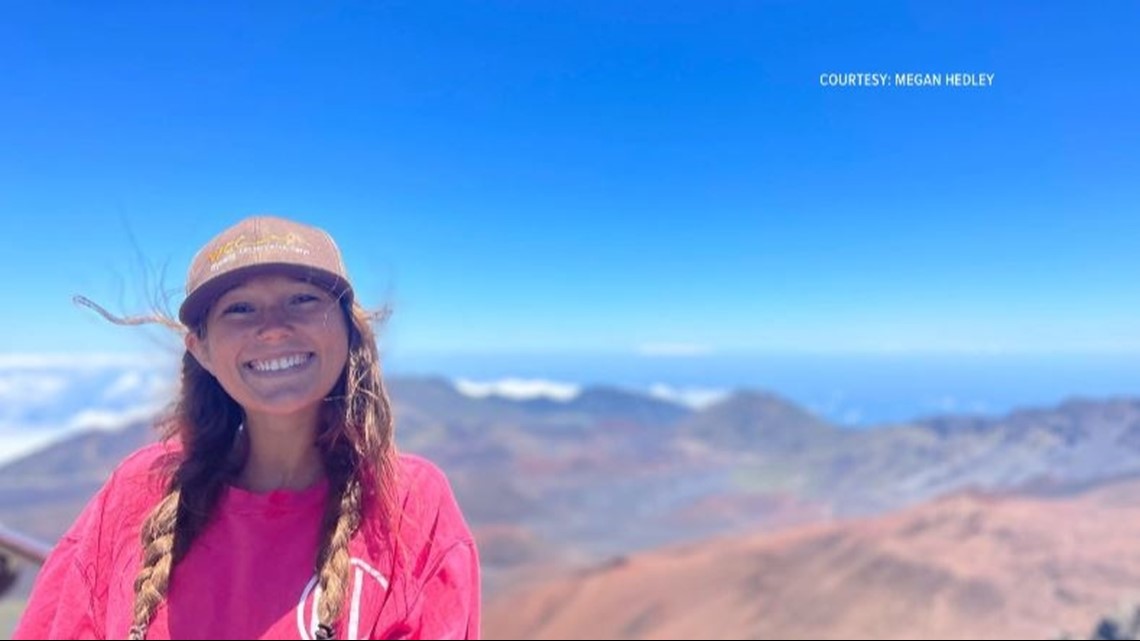 On the day of the fire, work was cancelled because of strong winds.
"Whenever we get hurricane days we call them snow days because work's cancelled and we just get together," she explained. "We thought nothing of it, OK just windy."
Hedley decided to go to the other side of the island with her boyfriend to run errands.
"I stopped at my house one last time, I grabbed my contacts and I told my cat I would see him later," she explained as she fought back tears.
Hedley never made it back to Lahaina. She and her boyfriend slept in his truck while roads were closed. The next day as they waited they ran into a neighbor.
"He lives down the street from me and he said everything is gone and I just couldn't believe it — I said, 'no, no, no we haven't seen it,'" she recalled.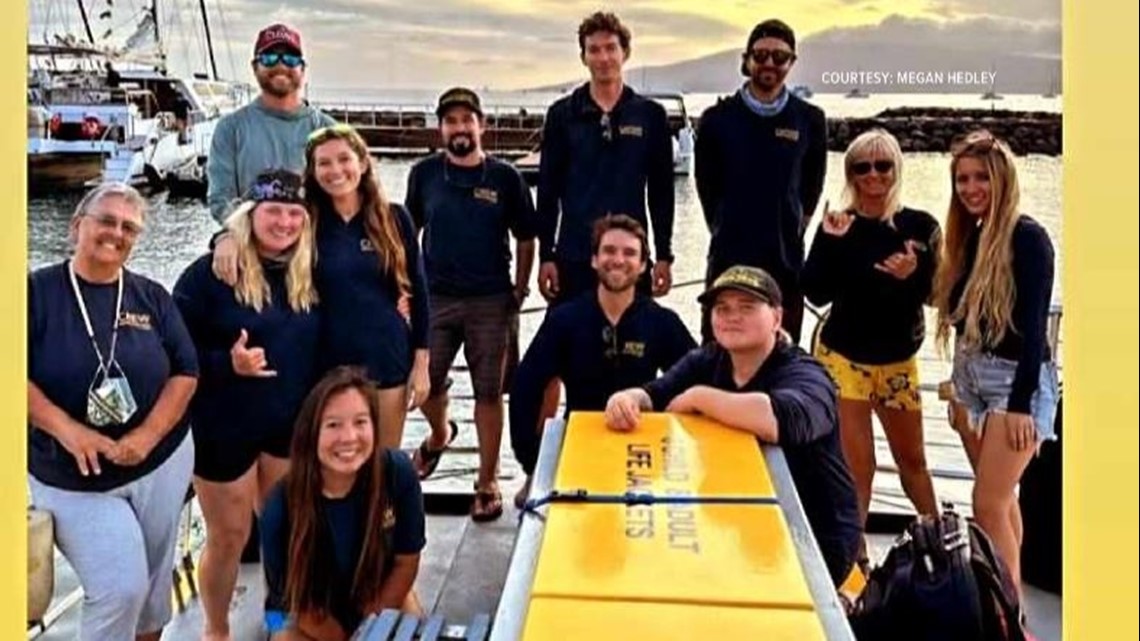 Hedley and her boyfriend took a boat to their side of the island to see it themselves. Both of their homes were destroyed.
"You could still see smoke and it was like something out of apocalypse," she explained. "I think we're all in a state of shock that everything, everything is gone."
All that is left are the people. Hedley explained locals have organized much of the recovery efforts. They have conducted rescue trips and donation runs, they've helped their neighbors.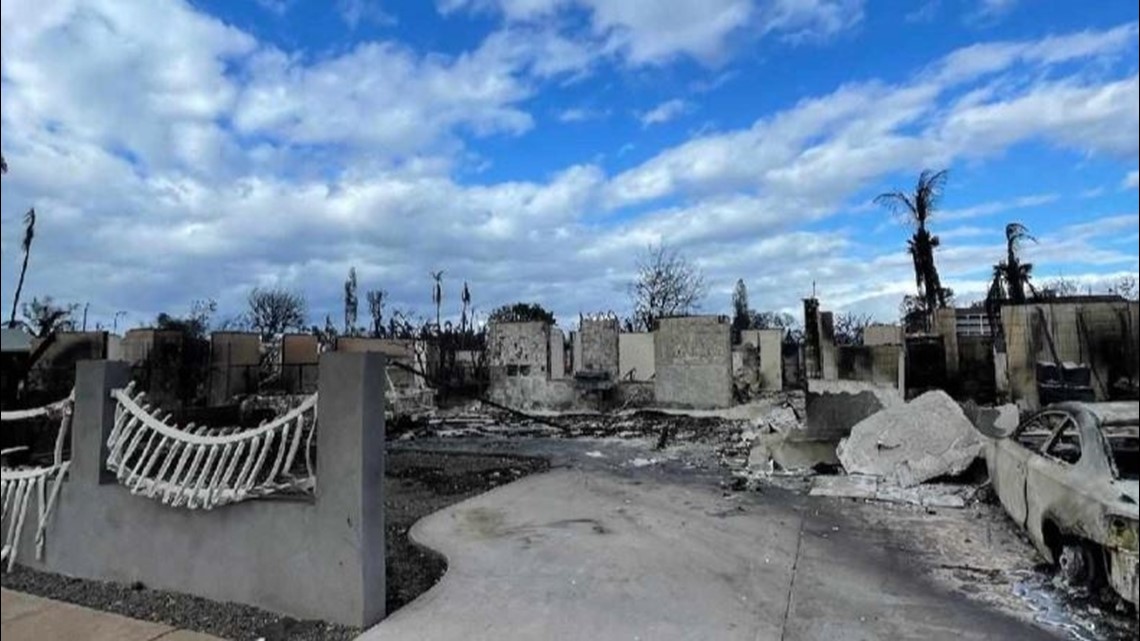 "Everything that's organized right now, all the donations, all the shelters, all the supplies...everything is organized from locals," she said. "The fact that everyone's coming together so quickly, that's the beauty of it all."
Hedley and her roommates are still looking for her cat. She also lost someone she knew from the the harbor she works out of, the Lahaina harbor. She told 9NEWS she was able to book a plane ticket for Denver for Thursday evening. She said she plans to stay in Colorado with family as she regroups and figures out how to get back to Maui.