DENVER — Routes for the Colorado Classic, a professional bike race that this year will take place Aug. 16-19 were announced Wednesday morning on 9NEWS.
Stage 1 is a thrilling circuit through the town of Vail. It will start at the Solaris hotel, speed along Frontage roads and Vail Valley Drive and then finish in the Golden Peak area. It's an 8.75-mile loop that the men will complete 8 times.
During each hour of the morning show, 9NEWS revealed a route each hour for the race, which is part of USA Cycling's Pro Road Tour.
Stage 2 takes cyclists to Vail Pass. Racers will start at the Solaris hotel and then travel 13.2 miles along frontage roads and recreational paths before ending at Vail Pass. It's pretty steep with 21.7-degree slopes in some places and gain of 2,500 feet in elevation.
The race moves into the Denver area for stages 3 and 4. Stage 3 is scheduled to start at the Velorama Festival in Denver's River North District (RiNo). The race will also end in RiNo.
The men will kick off stage three at 10:30 a.m. Saturday with100-mile trek that features more than 8,000 feet of climbing. They'll got past Coors Field on 29th, up to Golden and over Lookout Mountain. Riders will then cruise through Red Rocks Park and on to Evergreen.
They'll run up through Dinosaur Ridge before the final sprint which runs from Wheat Ridge High School back to the Velorama Festival finish line.
The final day of racing will feature a circuit course, where riders will lap a 9.1 mile loop that runs from the Velorama Fesitval, through the heart of Denver, and out to city park. The women will make the loop four times totaling nearly 35 miles. The men will make the loop 8 times totaling nearly 71 miles.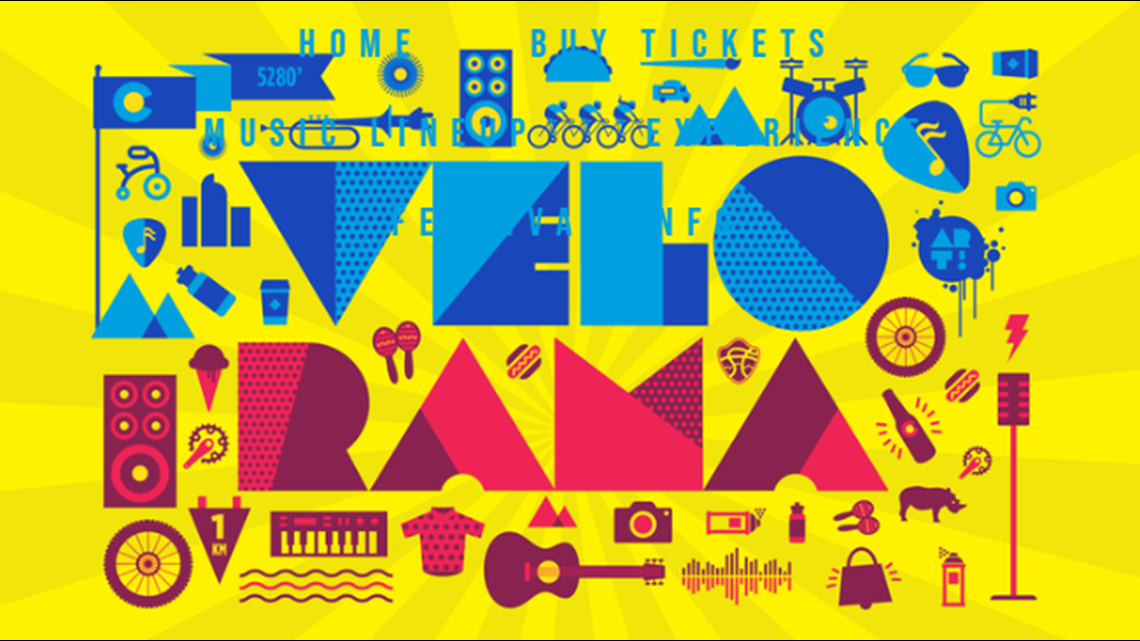 The Velorama Festival is Aug. 17-19 in the area near 27th Street and Blake Street. Glass Animals, The Kills and Slow Cave and Hop Along are set to perform Friday.
On Saturday, Vince Staples, Cold Wars Kids, Rainbow Kitten Surprise and Lo Moon and Brent Cowles are on the schedule.
Matt and Kim, Cluts and Wildermiss will perform Sunday.
Tickets range from $10 to $600. Concert-goers can choose between single-day or 3-day passes. There's also an option to purchase a Premium Ticket which provides access to premium views from a private area close to the stage; private bar and restrooms; dedicated Festival entrance; and re-entry to the Festival. You can find ticket information here