KITTREDGE, Colo. — Editor's note: This story has been updated after a woman seeking contempt of court filed a motion to withdraw her complaint and the judge granted the motion.
A land dispute case in this corner of Jefferson County has escalated to the point where social media postings led to a court battle over TikTok videos and threats of contempt of court.
A woman named Anna claims in a restraining order request that she feels threatened by a "TikTok army" and sought contempt of court against Taralyn Romero who has been vocal online about the land dispute case.
"I could be facing jail time," Taralyn Romero said about the case this past week.
However, on Thursday, Romero and Anna settled out of court and the request for sanctions and contempt of court threat were removed from the court docket. 9NEWS is not using Anna's full name because she filed for a protection order.
> The video above aired Jan. 11, before Romero and Anna settled out of court.
In October, 9NEWS reported how Romero became a pariah in the small town of Kittredge, near Evergreen, after she asserted property rights on a plot of land behind a home she recently had purchased.
The land contains a popular creek next to a park where Kittredge residents have had access to the water for 35 years.
Jefferson County filed suit against Romero last year, seeking to obtain the land through adverse possession after Romero blocked access to the land and creek last summer, citing overbearing crowds and trash.
A trial over the land dispute is scheduled for May. Romero continues to garner a sympathetic social media following on TikTok where she shares accounts of her land dispute to more than 100,000 followers.
"And even though I've never made any threats, I was blamed and held accountable for what my followers might do when they were commenting on my videos," Romero said of the restraining order filed against her by Anna.
"Comments by Taralyn, in response to her 'T.T. Army' puts me in fear for my life," Anna wrote in her application for the protection order.
"Why do I want to give a shout out to Anna?" Romero said on TikTok. "Because No. 1, she claims to be an expert. And No. 2, she can't read a map and yet she's gotten a whole community bought on to her version of who owns what. Shame on you, Anna."
A Clear Creek County judge granted Anna a protection order, and Romero said she was ordered to take down two TikTok videos, one in which she mentions Anna's name and another that shows her image.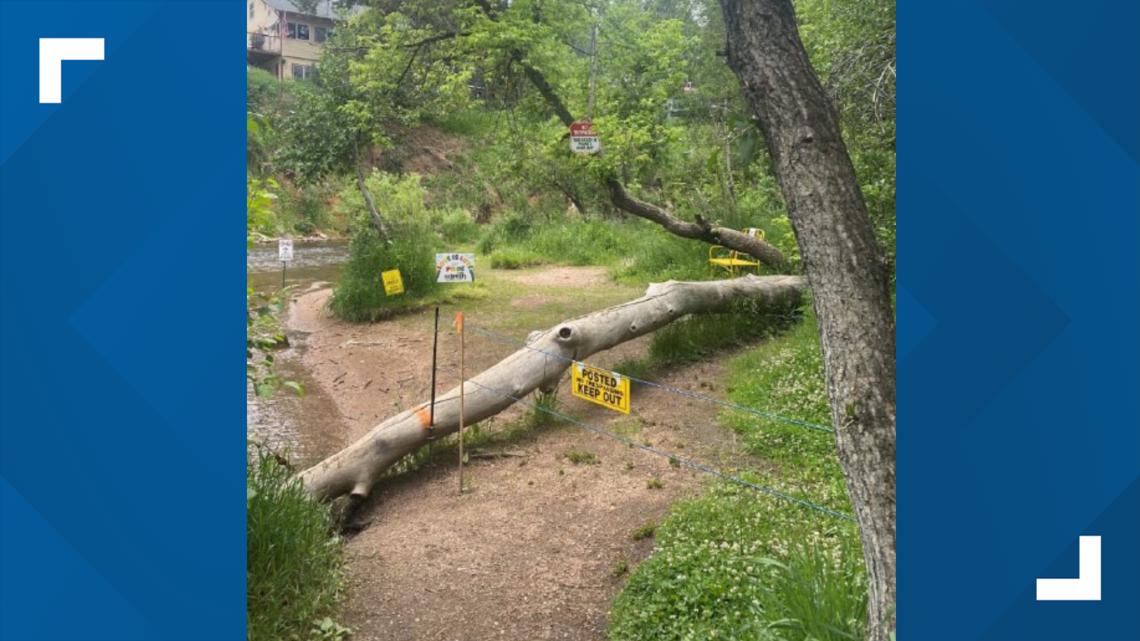 Romero posted more videos critical of the court's decision. Anna filed a motion asking the judge to hold Romero in contempt of court, claiming the videos would incite more harassment.
Court documents filed on Thursday indicate the two parties came to an agreement and the contempt of court hearing was canceled.
Romero did not mention Anna's name in her follow-up videos.
"Even though Respondent did not specifically name Petitioner in these new videos, because she had named Petitioner several times before, it is clear that Respondent is continuing to discuss Petitioner. That bell cannot be unrung," attorney Jared West wrote on behalf of Anna in a motion seeking sanctions against Romero.
West claimed in court documents that a commenter asked for Anna's address.
"The intent of mentioning her in my TikTok video wasn't to scare her or alarm her. And it certainly wasn't to enrage anyone. It was kind of a cheeky little thing I did in the moment just to let her know I didn't forget she was quite active in the land dispute. I meant no harm by it," Romero said.
> The video below aired Oct. 14: Neighbor vs. community: County seeks 'adverse possession' of land after homeowner blocks creek access to park visitors
Romero hired a First Amendment attorney who said Romero never made any true threats and that her speech is protected.
"The basic First Amendment rule is that speech, even critical offensive speech, is fully protected on social media," said Dr. Steven Kanter, who is dean emeritus and a First Amendment expert at the Lewis & Clark Law School in Oregon.
Kanter said someone who is aware of threats in the comment sections of their social media postings may be obligated to take action to mitigate any potential harm.
"If you make a post, and people start making serious, true actionable threats against the person you posted against, you become aware of that, you may have an obligation, certainly not to post anything else inflammatory," he said.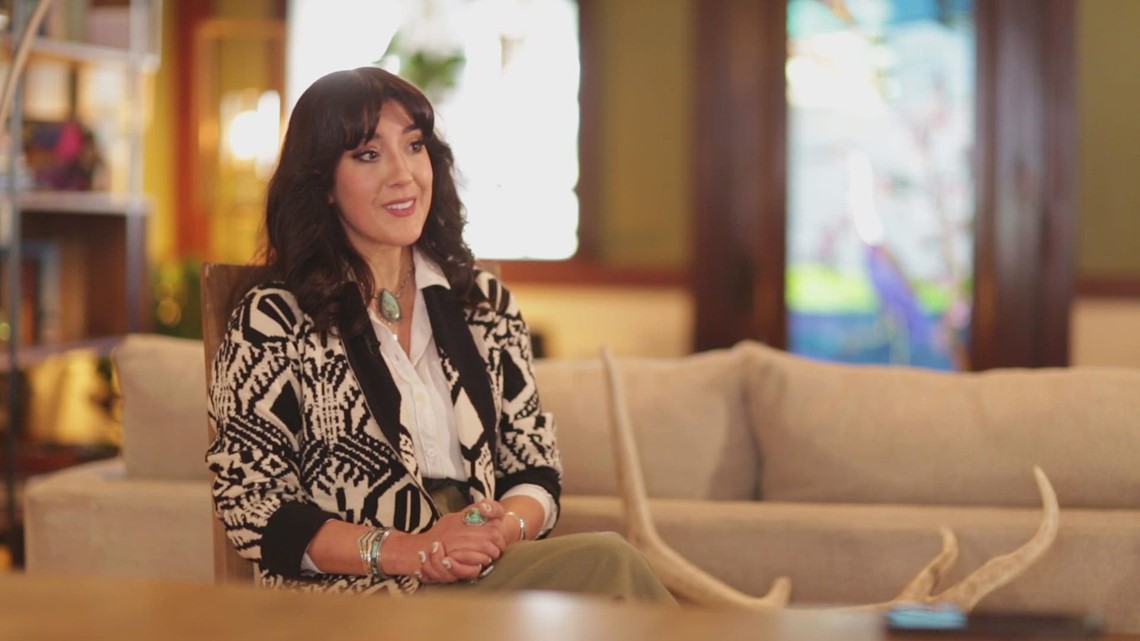 "I've never made any threats against anyone. I've got a clean record. I've never been in trouble. I don't believe in violence at all," Romero said.
Anna declined through her attorney to give any comment to 9NEWS for this story.
If you have any information about this story or would like to send a news tip, you can contact jeremy@9news.com.
More 9NEWS stories by Jeremy Jojola: