LAKEWOOD, Colo. — Make-A-Wish Colorado and Waste Connections of Colorado teamed up to grant a unique wish to 17-year-old Brett Moss, who has a nervous system disorder.
According to her family, Brett's favorite day of the week is Garbage Day when she waits for the trash truck, so she can say 'hi' to her favorite trash collectors.
The waste management company made her childhood dream come true this week by providing Brett with a special uniform, training her how to be a trash collector and teaching her the basics of operating a garbage truck for her Wish day.
"Brett, since she was a very small child, has been obsessed with the trash truck," said her mom, Kalicia LaFrance. "This little girl has been more excited over the last week than I've ever seen in her entire life, and that's a lot with Brett."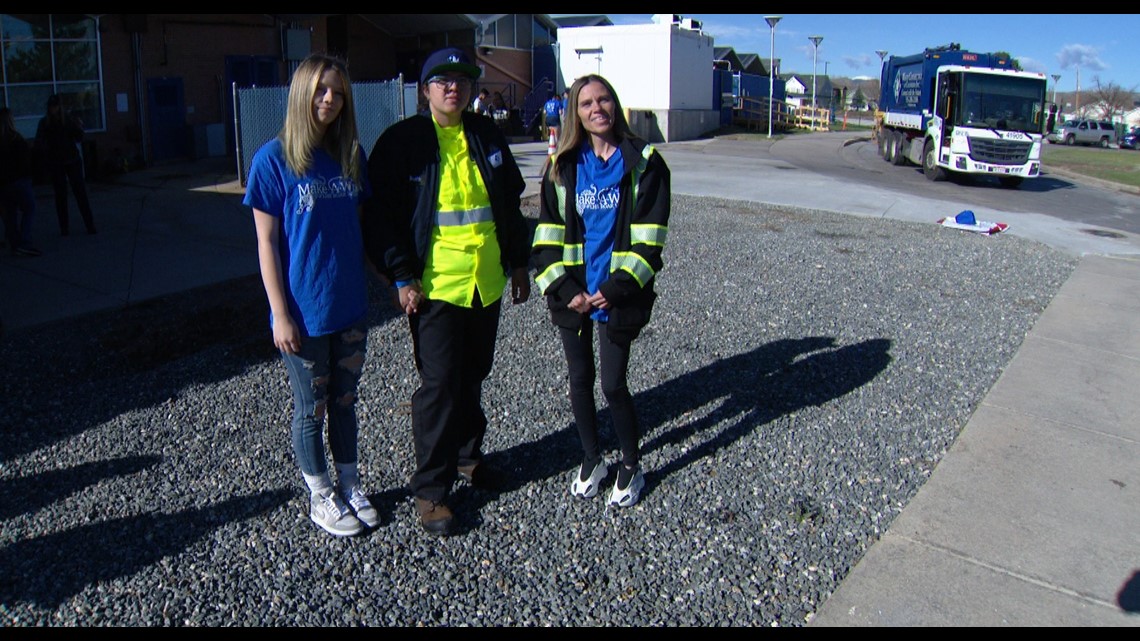 Brett rode on a trash collection route through metro Denver with stops at Alameda International Jr./Sr. High School and Lakewood High School, with celebrations along the way. The final part of her tour was set to be at the Front Range landfill at the end of the day, where she will get to see what happens to the trash after it's picked up by the garbage trucks.
"We want to just make the best of everything with her, every moment's special," her mom said. "Without this, we couldn't have given her that one thing in life that she wanted more than anything."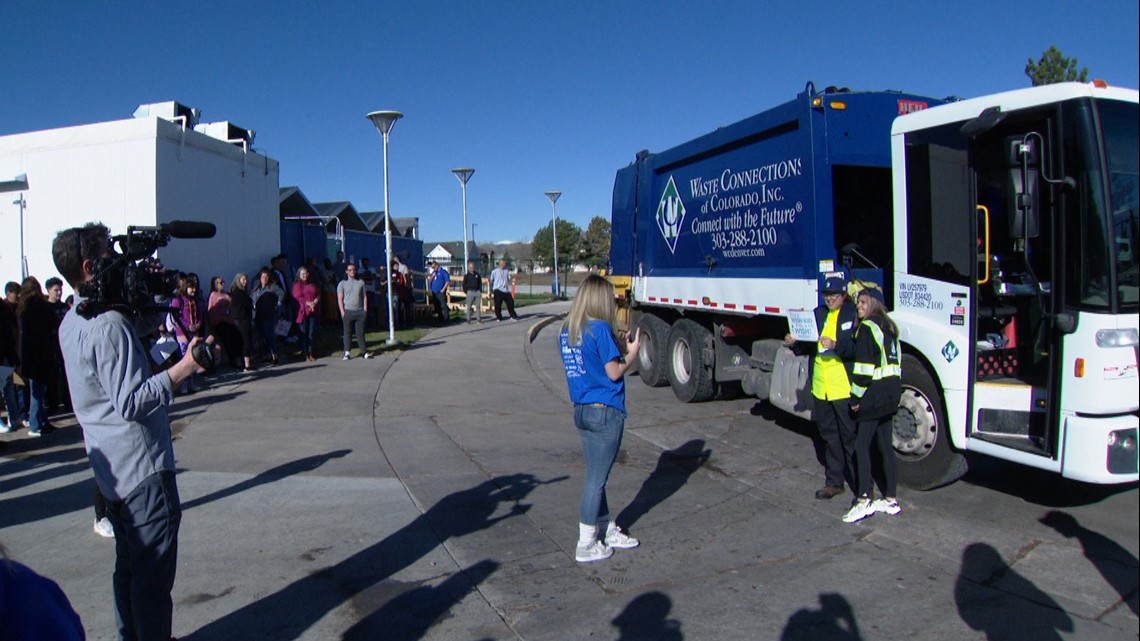 LaFrance said at 18-months-old, her daughter was diagnosed with a rare type of Epilepsy that's not treatable with medication. She said her daughter is terminally ill because her seizures are very complex.
"I've lost Brett once before and she's a miracle -- they got her back," LaFrance said. "She's here today, but it's probably the hardest thing any parent would ever go through knowing that tomorrow could be different from today. We never know."
Make-A-Wish Colorado grants wishes to children across the state who have critical illnesses. Wishes fall into five categories: to go, to have, to meet, to be or to give. "To be" wishes, such as Brett's, often provide the community with the opportunity to witness the child's joy as his or her wish is granted.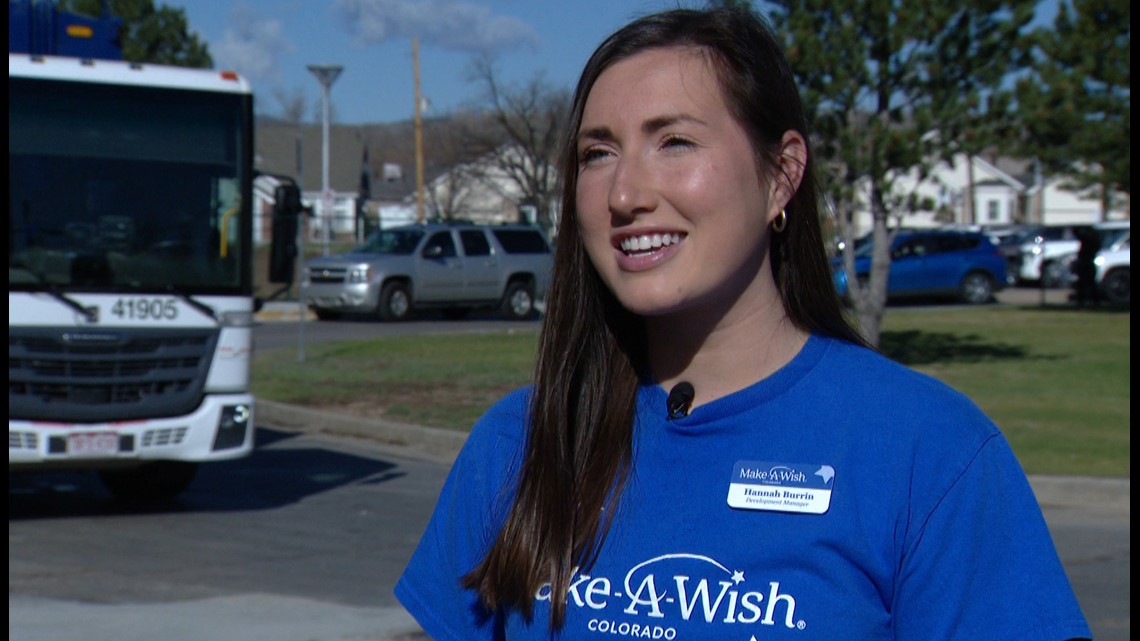 "Each year, we grant about 300 wishes," said Make-A-Wish Colorado development manager Hannah Burrin. "It is so special and truly such an honor that we get to celebrate these families and kids that have gone through so much, and to come alongside them and bring them joy, bring them strength and really honor and celebrate them and have their one true wish come true."
Mike Johnston is the Denver district manager for Waste Connections of Colorado. He said his company had a very rare opportunity to be part of Brett's Wish day.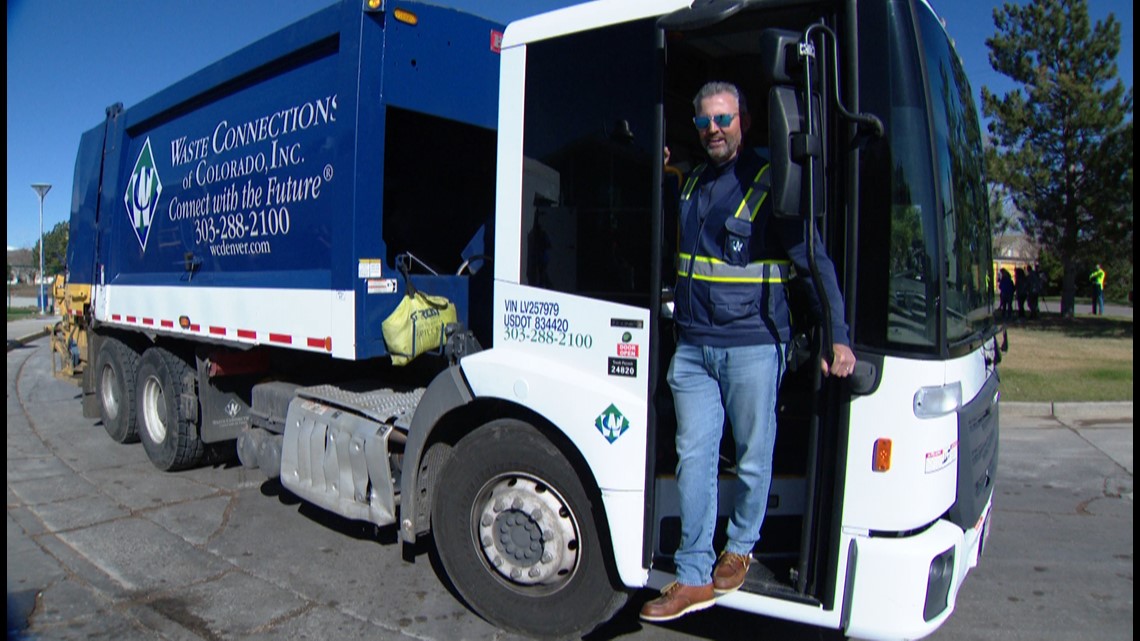 "Serving the community is something that we do every day, but I think it's easy sometimes to take that service for granted," Johnston said. "It's amazing to be able to work with an individual like Brett who appreciates that to the point where she could be doing anything in the world but she's doing this with us."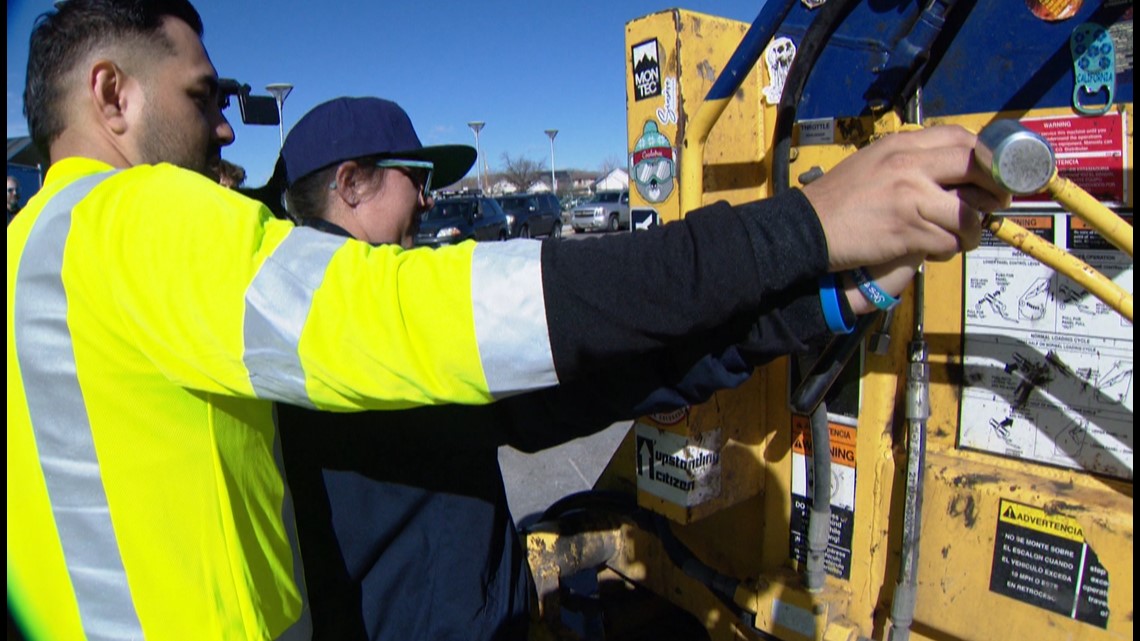 This group of wish granters hopes Brett's experience of collecting trash fills her with joy and is at least one day not wasted on worrying about tomorrow.
"It's really special that we get an opportunity like this because you never really know and as a parent, the hardest part is knowing that you never know what's going to happen the next day," LaFrance said. "I didn't know that so many people cared and whenever we get this moment, it helps everyone, the whole entire family I believe."