MARYLAND, USA — The two students who represented Colorado in the Scripps National Spelling Bee's 92nd year were knocked out in the 5th round of the bee.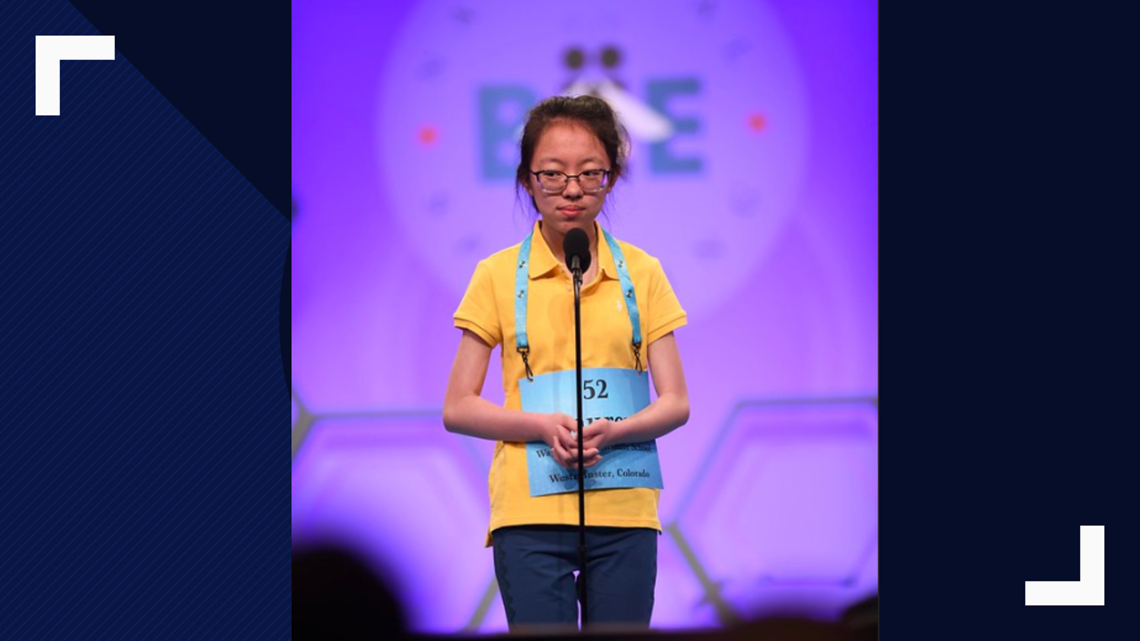 Lauren Guo, Speller No. 52
From: Arvada
Age: 13
Grade: 8th
School: Wayne Carle Middle School
Lauren enjoys learning new things, is very interested in biology and would like to study it in depth in the future
Lauren competed in the 2018 spelling bee and tied for 17th place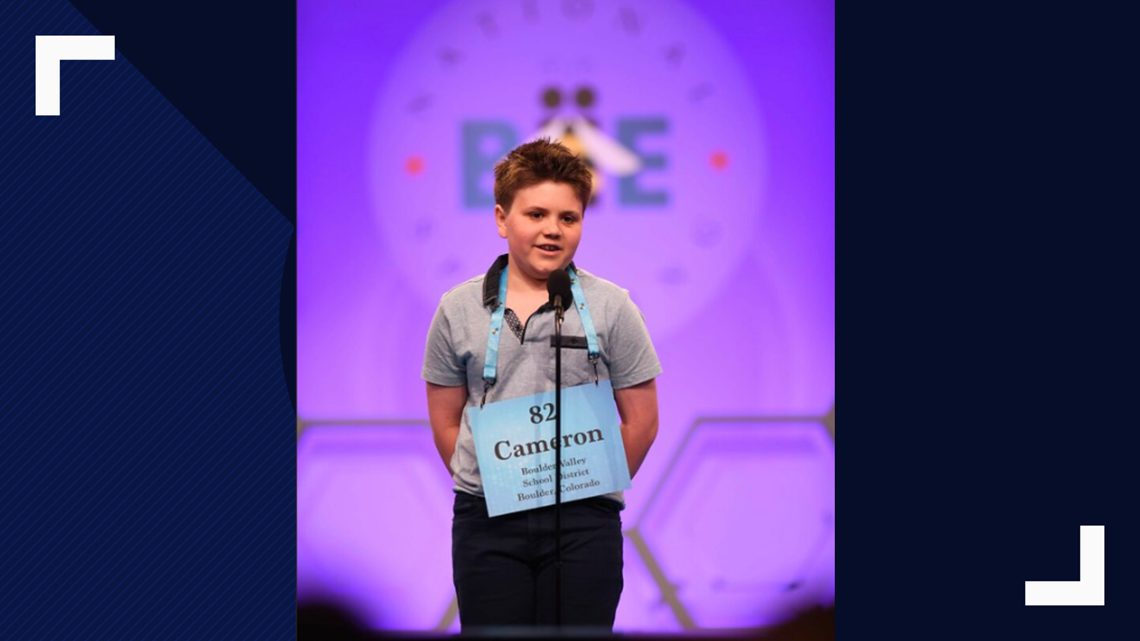 Cameron Keith, Speller No. 82
From: Boulder
School: Kohler Home School
Age: 13
Grade: 7th
One of Cameron's favorite ways to relax is making ceramics on the wheel at the Boulder Pottery Lab.
Cameron competed in the 2015 (tied for 50th), 2016 (tied for 18th), and 2018 (tied for 25th place) spelling bees.
Both Keith and Guo made it to round five.
Keith was knocked out on the word eschalot, which is a shallot.
Lychnoscope, which is a low side window, was the word that knocked out Guo.
The remaining spellers will continue, according to the spelling bee's website, until about a dozen or so spellers remain in the competition. This portion of the competition will be broadcast live on ESPN2. The dozen or so spellers will advance to the Finals on Thursday night, broadcast live on ESPN.
The website says spellers compete from all 50 U.S. states, several territories and other countries including the Bahamas, Canada, Germany, Ghana, Jamaica, Japan and South Korea. For the second year, spellers invited through the RSVBee program also will compete alongside spellers from sponsored regions.
Fun facts
Total number of spellers - 562
Advanced by winning sponsored regional spelling bee - 270
Advanced through RSVBee program - 292
Sets of siblings competing together - 9 (Two sets of twins - one identical/one fraternal)
Number of returning spellers - 162
Spellers in their fifth appearance - 2 (#490 Naysa Modi and #141 Rebekah Zeigler)
Texas has the most representatives in the Bee with 69 spellers
Ages range from 7-15
The grade level with the largest number of spellers is eighth grade - 216 (38%)
Spellers represent grades 1-8
Majority of spellers attend public schools - 65%