'Life's been different': Lone survivor of Commerce City fentanyl poisonings breaks her silence
5 people were found dead in a Commerce City apartment on Feb. 20, 2022. Their cocaine was laced with fentanyl. Cora Marquez, the only survivor, shares what happened.

"I happened to wake up 13 hours later not knowing everyone was gone around me," Cora Marquez said. "I just remembered the baby and the voice of my sister saying that everybody is gone, and my brother wasn't breathing. I tried to perform CPR on my brother, but I didn't know he was gone already."
Now, a year later, Cora opens up about the night that changed her life and the lives of so many others forever. She woke on the afternoon of Feb. 20, 2022, to the sound of her older sister screaming and soon learned that her husband, brother, and three friends were dead.
At first, she thought it was a dream.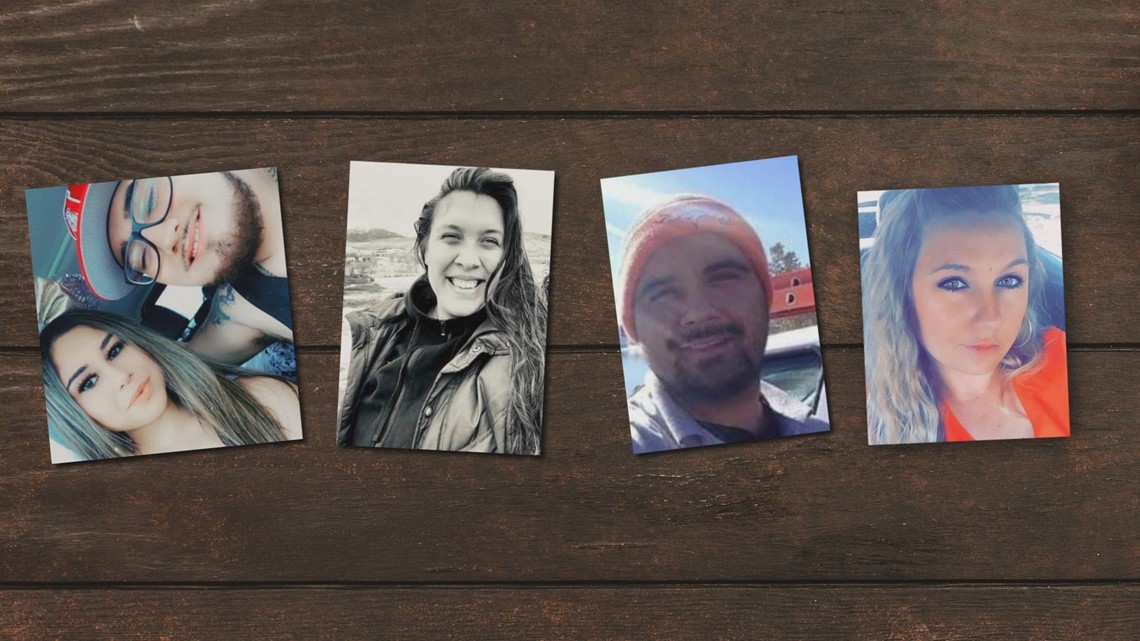 'I woke up, my world was different'
:
Five lives lost in an instant
"I woke up, my world was different. The closest people I was always hanging out with were gone. My circle was gone. Life's been different since," she said.
Exactly a year later, she's still trying to make sense of what happened in those early morning hours when she lost those closest to her.

"Not understanding why I'm the only one that woke up. Like why couldn't it have been like half of us? Like another one besides me?" Cora questioned. "I wish all of us woke up, of course. I just wish at least half of us woke up or something ... I just wish it wasn't me that woke up."
The evening prior, on Feb. 19 2022, Cora and her husband Humberto Arroyo Ledezma joined her brother Sam Marquez and his girlfriend Karina Rodriguez for dinner.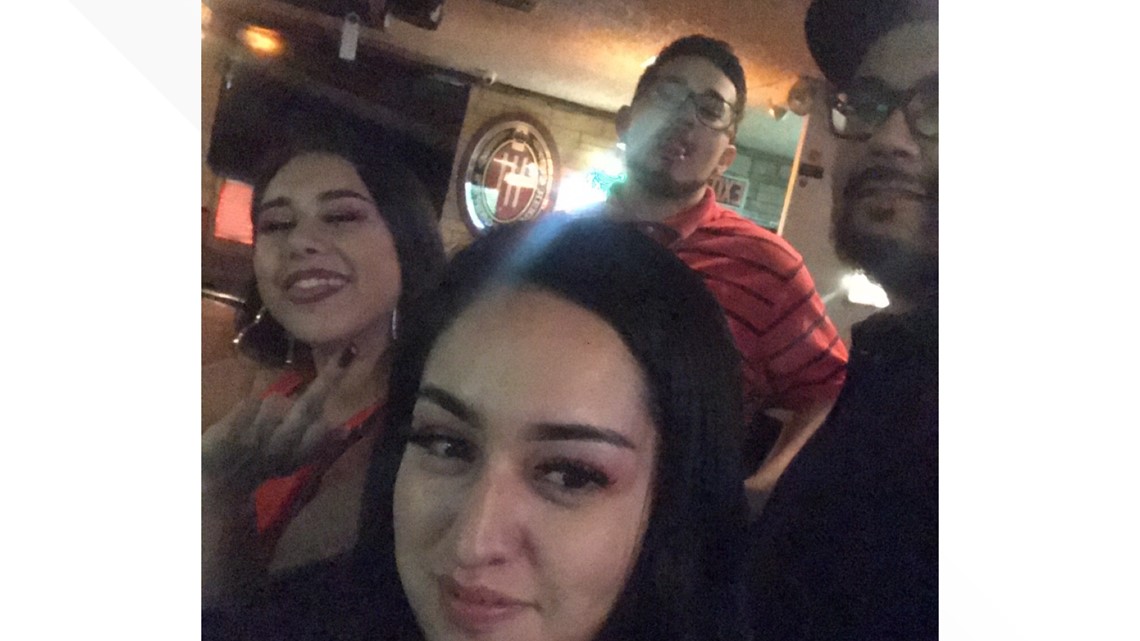 After dinner, they went to Karina and Sam's apartment in Commerce City. They called Jennifer Cunningham and Stephine Monroe over to join them. They were already drinking and decided to do cocaine.

"Yes, we all have [done cocaine] when we would party from time to time. It wasn't all the time. But you know there was times I'm going, to be honest. It's a social drug a lot of people do it," Cora said.

The six people in apartment 307 all trusted one another, as friends and as family

"We weren't second-guessing nothing. It was just, you know, natural, you just trust it. You don't even think to trust it or not trust it," Cora said. "It was in the moment you could say. Everybody was having a good time. We were all happy."
The last thing Cora remembers before passing out is a conversation with her brother Sam's girlfriend.

"I was talking to Karina about her ring. Because my brother had just got her a ring and I was telling her how beautiful it was. After that I went blank," she said.
"I'll never have an answer to how it went down how it happened. I don't know their last moment. I don't even remember my last moments besides talking to Karina."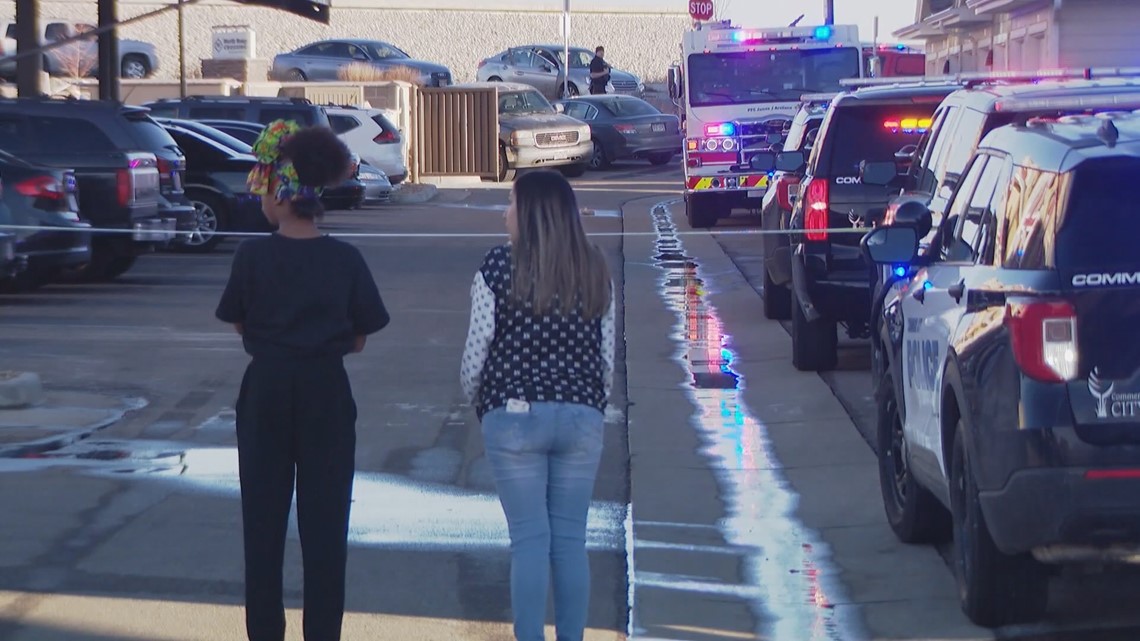 Concern sets in
:
'Mom, no one is answering'
About 13 hours later concern began to settle into the Marquez family. They had been unable to get in touch with Cora, her, husband Humberto her brother Sam, or his girlfriend Karina. There was also worry about Sam and Karina's then 4-month-old daughter Aria.

"She's not answering. And that's not Cora," said Cora's mother Sue Marquez.

She kept calling and calling. She got no answer. Sue eventually called her daughter Celina, who is Sam, and Cora's older sister and asked her to go check Sam's apartment to check on them.
"I go when you get to the parking lot call me and put me on speaker. I can hear her walking up before. They were on the third floor," sue said. "And she knocked and she goes 'mom no one is answering' and I go 'well just try the door.' She said, 'mom it's unlocked'".
Neither of them had any idea of what Celina was about to find behind that door.
"She walked in and she just started screaming because my son was the first one that was right there. She's like mom, he's not breathing he's grayish color. My heart just dropped," Sue said.

Cora said she woke up once she heard her sister Celina screaming.

"I was very dizzy when I woke up, disoriented. I tried to walk down the stairs. The paramedics walked me down and took me to the ambulance. And on the way to the hospital, they told me everybody was gone. And I just broke down," Cora said.

She was still trying to make sense of what happened while headed to the hospital. Her mother Sue was still on the scene trying to get more information through the police and Celina.
"They wouldn't tell me nothing. They wouldn't tell me nothing. And finally, I'm like come on just tell me they're all gone. And she said 'yeah; and I just hit the floor. That was my nightmare. A mother's nightmare," she said.
At the hospital Cora was alone. All she knew was her life was different, and it didn't feel real.
"I had detectives and stuff come into my hospital room to ask me questions. But it was still like trying to grasp it all and mentally understand what just happened," Cora said.
Watch below: An extended portion of the interview with Cora Marquez and her mother Sue.
'Somebody is out there poisoning a lot of people'
:
Criminal case stalled
At first, they didn't know what took these five lives. It was days before they learned their cocaine was laced with fentanyl.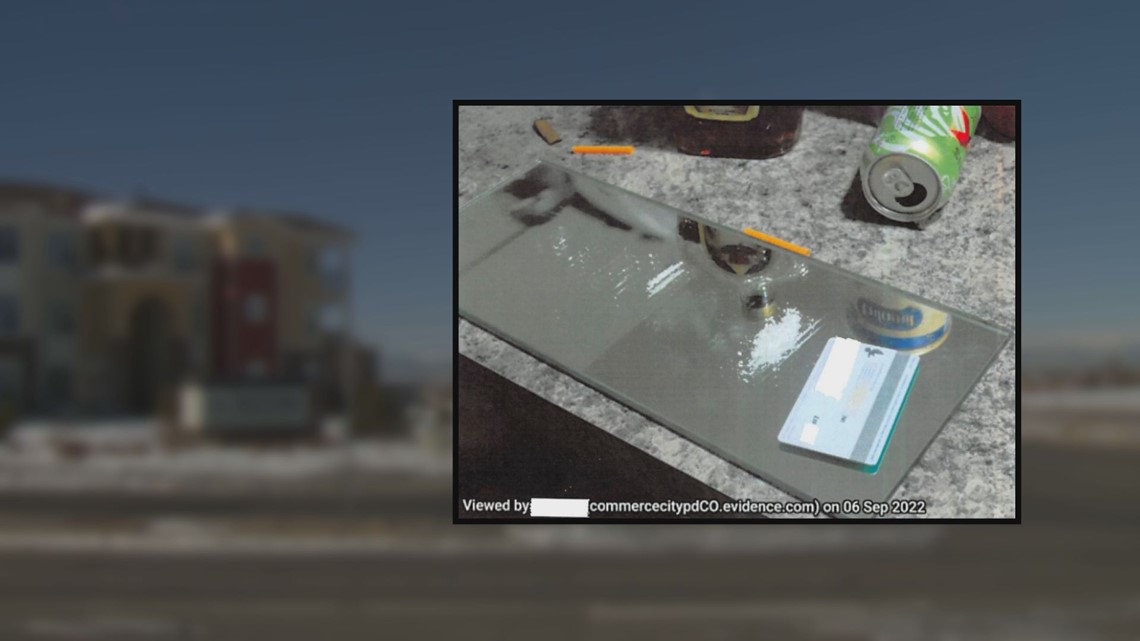 "Nobody knew we were just confused. Frustrated," Sue said. "Somebody is out there poisoning a lot of people."


Investigators worked for months to figure out who sold them the drugs. Seven months later they didn't have what they needed to file charges. And the case stalled.

"I never knew it was going to affect my family the way it did. And I never thought I would lose my sister on top of all of it," Cora said.
Listen to the 911 call below.

The voice on the 911 call is Cora's sister Celina. She was the one who found them that afternoon. Her family says she was never the same after that day.

"I seen her a few times and just apologized and cried about it. And said she tried. I told her there's nothing you could do. I'm just thankful you found us," Cora said.
Sue knew her daughter needed help. She started using drugs to cope with the pain of seeing five bodies.

"A few months later she would just cry, I wanted to save them, mom. I told her the same thing, you couldn't," Sue said.

Nine months after finding the five people dead inside apartment 307, Celina, Cora, and Sam's older sister died of an overdose. She was brain-dead at North Suburban and her family decided to take her off life support on Nov. 1, 2022.

"You take for granted what you have until this happens," Sue said.
Sue lost her youngest son Sam, her daughter Celina, her son-in-law Humberto, and her future daughter-in-law Karina.

"I know how it hurts from a sibling's point of view but from a mother like – you're not supposed to bury your kids. You're not supposed to bury anybody this young," Cora said. "All five of them that passed away they didn't deserve to die so young."
Watch below: An extended portion of the interview with Cora Marquez and her mother Sue.
"A light in all of this darkness'
:
No other choice but to keep surviving
Sam and Karina, the hosts that night, left behind a living memory of who they are. Their daughter Aria is now 15 months old.

"She's a light in all of this darkness. She just makes us so happy. I was so thankful that she was OK. She's here. We just love her a little extra because she don't have her mom and dad here anymore," Cora said.

For the Marquez family life will never be the same. But they know this is no longer a dream.
"Hold on to your family tighter because everyone has an expiration date. Just love. Love your children, love your family, and keep them close. Because we never know when it's their time," Sue said.
Sue said every time she saw her children she gave them a hug and told them she loved them. She did that with Sam the night of Feb. 19 before he went to his apartment.

For Cora, it's an unimaginable loss. Especially when she thinks about losing her brother, sister, and the love of her life.
"Berto, he was a good loving man. He was a good dad. He was always there for his kids and he always made time for them after work every day. Read them books every night, and tucked them in at night that was his thing every night. I can't say one bad thing about him," Cora said.
This journey is tough to walk on as the only survivor. But it's what she has to do to take full advantage of her second chance at life.
"I have no other choice but to keep surviving. I have my kids and I'm strong," she said. "And you know I guess surviving means surviving. Keep going."