An activewear company is facing backlash after posting a photo on Instagram of their models doing yoga on the iconic Hanging Lake log and swimming in its signature blue water.
In the post – which has since been deleted – Liquido Active showed a photo of two models sitting on a log in the lake while a photographer swimming nearby takes photos.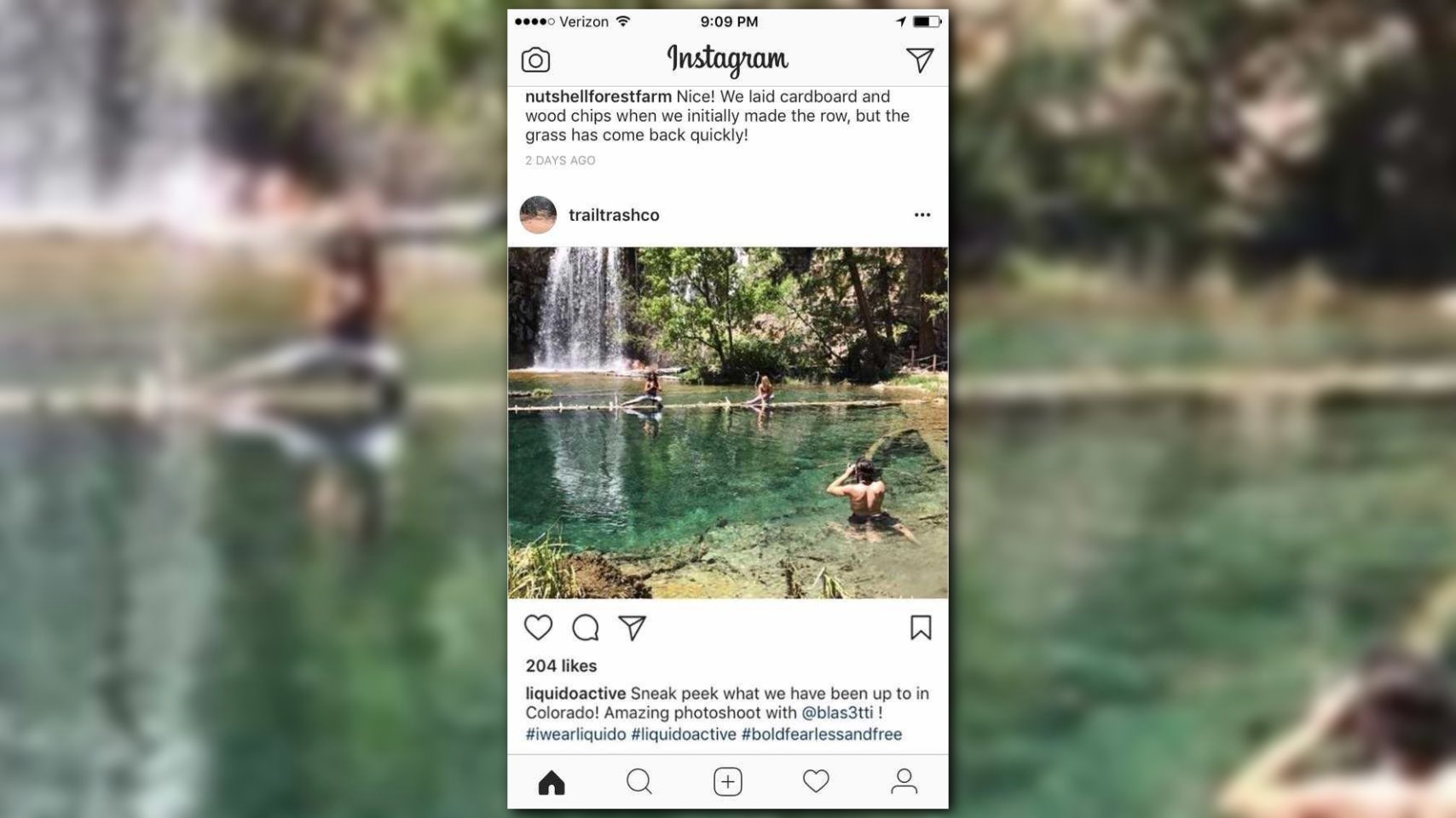 "I'm so sorry. It was a very bad mistake. I'm so sorry," said Renata Facchini, owner of Liquido, a fitness and swim ware company found in the U.S., Brazil and Australia.
Facchini was with the group Tuesday, which included a photographer from Colorado.
"To be honest, I didn't see any signs," Facchini said.
Those who have been to Hanging Lake know there are multiple signs that say not to get in the water. It's an effort to help preserve the ecosystem there.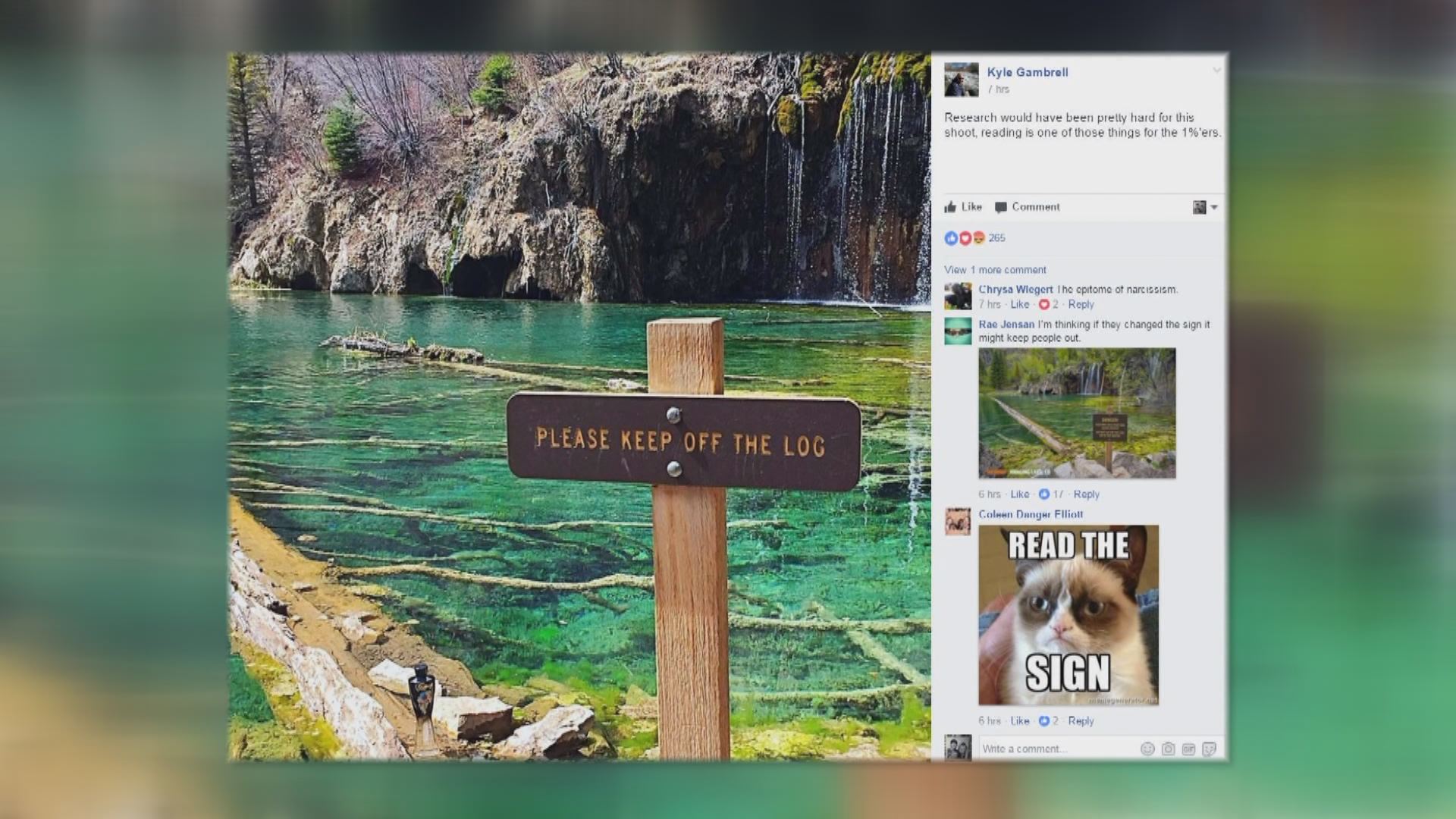 "When we got there, a guy was swimming," she said. "It didn't even cross my mind. I'm so sorry for that."
Since then, the company has issued the following apology on Facebook.
The apology didn't sit well with a lot of people on social media. Many took the photo as a deliberate disregard for nature.
"There is nothing in my company or in me or the people who work [with] that want to harm or destroy the planet," Facchini said.
Beyond the instant online backlash is the long-term conservation of the lake. People getting into the water can damage the limestone deposit that gives the lake that clear blue color.
"When people get in it, they can get in kick and damage the travertine and [that] takes a long time to form," said Aaron Mayville, district ranger with the Forest Service.
The number of visitors to the Glenwood Springs hot spot jumped from 90,000 in 2014 to 137,000 last summer.
Rangers rotate between monitoring the parking lot and hiking the trail to monitor the beautiful travertine lake at the top.
While Liquido says they were out there taking photos with friends, the Forest Service is looking into the circumstances, including not having a commercial filming permit.
It's not clear if the company will be cited.
PHOTOS: Hanging Lake is a Colorado gem