AURORA, Colo. — Aurora Police are investigating a car crash that turned deadly a month after it happened. The Police Department reported the crash occurred March 1 near the intersection of East Smoky Hill Road and East Radcliff Drive.
Aurora Police said a car being driven by a 36-year-old woman made a left turn in front of oncoming traffic, causing a crash with Zac Favela's car.
"He was headed down to campus," Sarah Favela said about her husband Zac. "He left about 7:45 in the morning and by about 7:50, it was so quick, I got a two-second phone call that was just him screaming in pain."
Sarah described Zac as a man with a heart of gold. He made friends everywhere he went.
"Joking heart, so loving and above all else he was the best daddy on the planet," she said. "Always putting himself last, he put the kids and I first all the time"
Sarah told 9NEWS the crash broke and dislocated Zac's hip. The driver was cited on scene.
Zac was rushed to the hospital, where doctors performed surgery. He was eventually released and went to his mother-in-law's house to recover. Sarah visited nearly every day with Zac's two kids, Eleanor and Samuel. On April 2nd, they stuck with a phone call.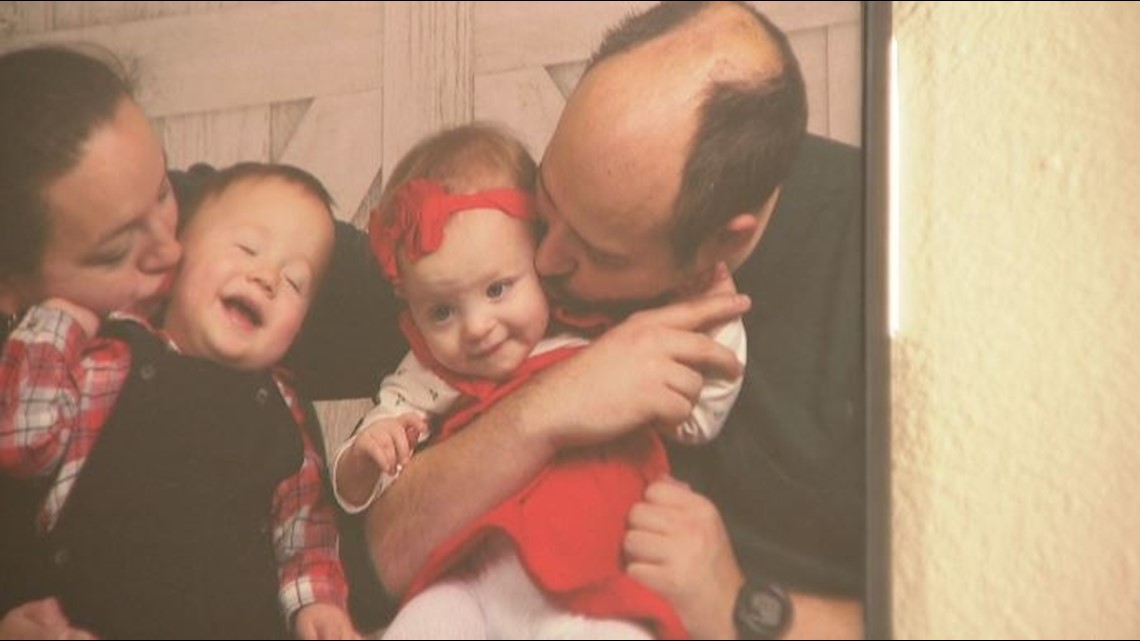 "He kind of cut me off and was like, 'Honey I have to go to the bathroom, I'll call you back in a few minutes'. I was like, 'OK, I love you. I love you too' and we hung up and he never called back," she said as she began to cry.
Sarah found Zac unresponsive. She said he died from a blood clot that formed in his leg and went to his lungs.
"I promised him I'll do whatever it takes to make sure these kids are taken care of," she said as she recalled the last thing she said to him. "He was so excited to find out he was going to have another little princess to spoil."
Sarah is six months pregnant. While her kids will never get to play hide and seek with their dad again, she said she'll see him in their smiles and she promises to keep his memory alive. She shows her two children videos of him every night.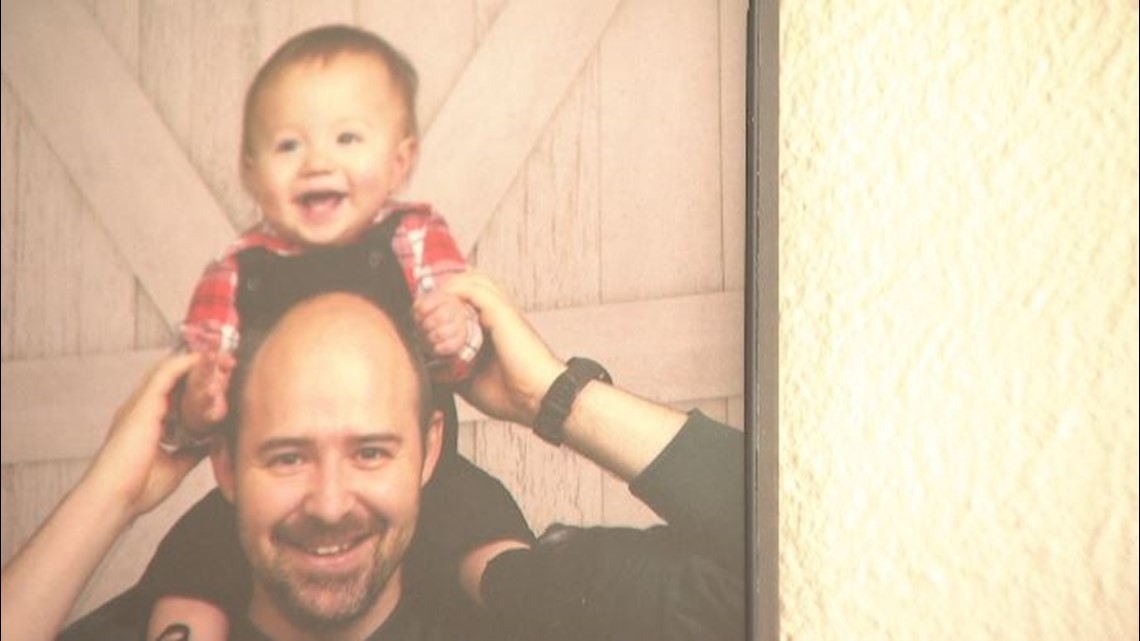 "I told him over and over again that he was born to be a daddy and he said that was his most important job title. That was the most important thing he was ever going to do was raise our kids, was be a daddy to them," she explained. "I'll make sure that they remember him."
9NEWS reached out to the Aurora Police Department to see if any charges would be filed. The department has yet to respond. Sarah hopes the driver responsible for the crash gets more than a citation.
"I hope it's not just a slap on the wrist. I think something more than just a traffic ticket needs to happen," she explained. "We lost everything because of that. We lost everything."
A fundraiser has been created to help Sarah care for her family.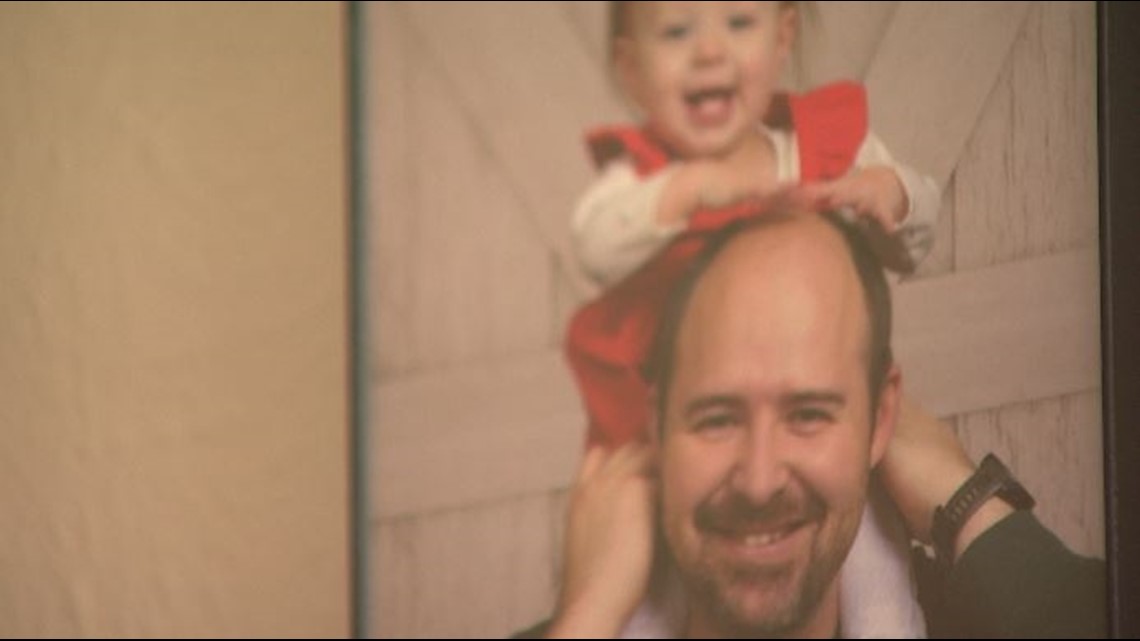 Zac's mom, Suzette Favela, sent a statement to 9NEWS about her son that said his family was his life and that he when he found out he was going to be a dad, he was not nervous.
"Zach had confidence to be a father. Being a father was his greatest accomplishment. He loved his twins and it showed in how he interacted with them," Suzette said. "When Zach had his accident, his time in the hospital, Zach only spoke of his son Samuel would be sad that Dad couldn't roughhouse with him. Zach loved chasing Eleanor around till he caught her, and they would laugh together. Zach couldn't have loved his children any more than he did."
Sarah hopes Zac's story will remind people to hug and kiss their loved ones everyday. She finds peace in knowing her last words to her husband were, 'I love you'.
"You never know when someone will be suddenly gone forever and you don't want to be left wondering what the last thing you said to each other was," she said. "End every conversation with an 'I love you' and mean it."