DENVER — A three-day program aims to help college-bound students prepare for the future by showing them things like networking and dressing skills and best social media practices.
Daniels Fund Scholarship winners this week participated in the "Scholars Headed Into the Future Together, SHIFTCollege" program.
"Part of our aim is to give scholars that information as they're starting their careers and starting in college," said Daniels Fund Vice President of Media and Communications Bruce Wilmsen. "[Then] they know how to handle themselves in any situation and it really gives them the comfort to be themselves and connect with others."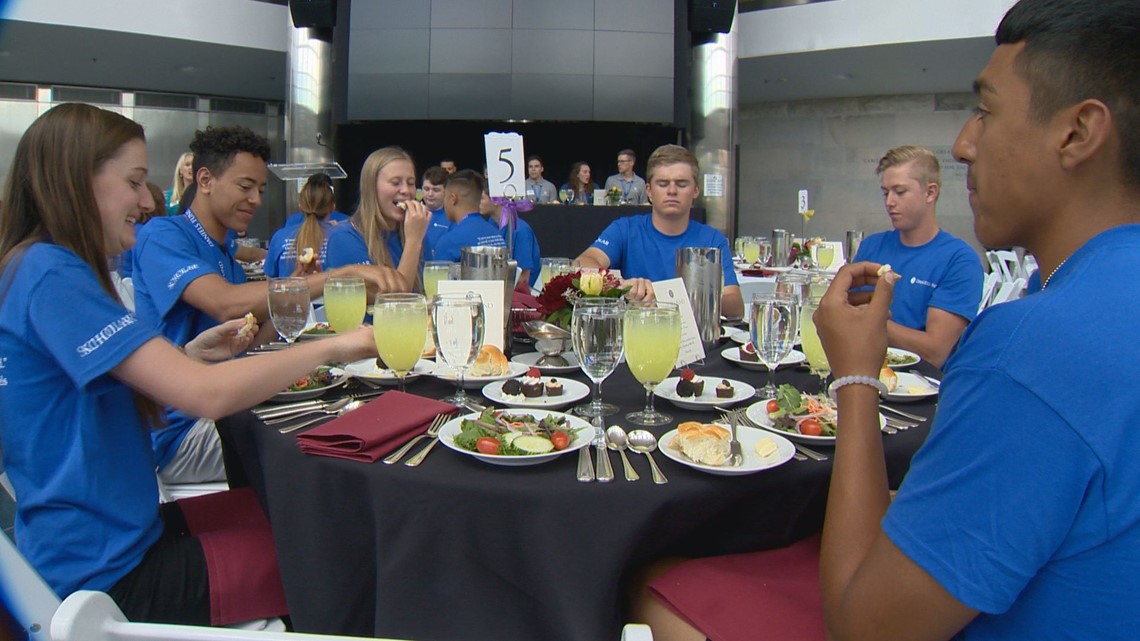 Over the three days, scholars took part in sessions to learn those "adulting" skills they won't learn in college, like dining etiquette, the art of small talk, dressing for success and social media dos and don'ts.
"Many students can learn how to do the job and learn the technical skills of a job," Wilmsen said. "But if you have that character, leadership and service, those types of things are going to set them apart from their peers."
"I knew none of these things and I didn't expect to ever learn any of these things," said Daniels Scholar Derrius Rahman. "I knew fine dining was a concept….I'm not sure when I would learn it."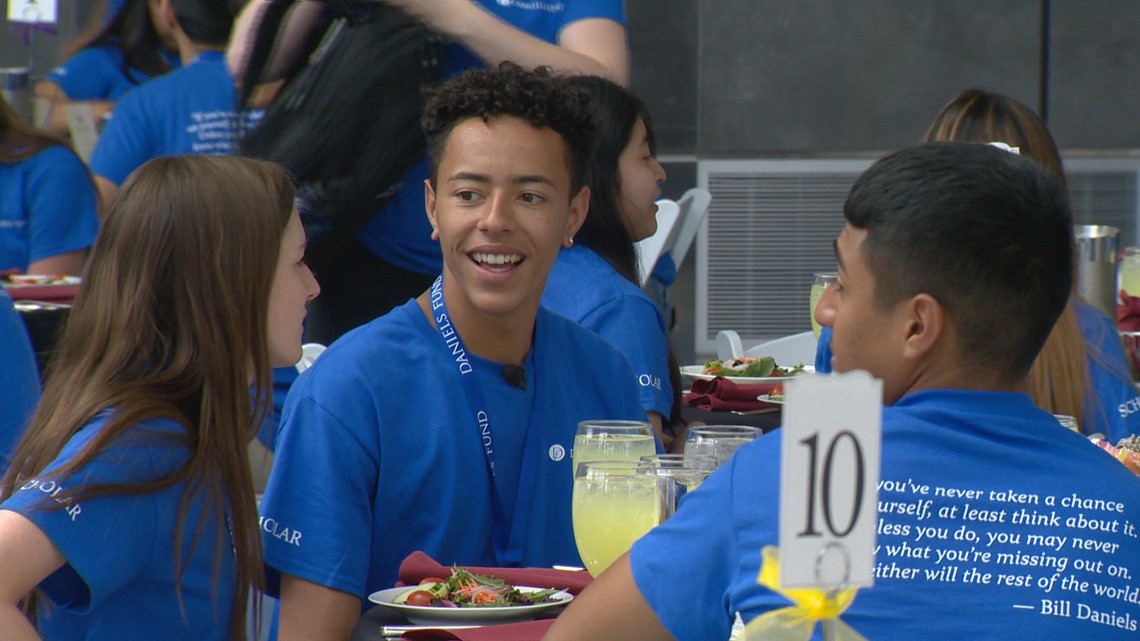 Rahman is from Colorado Springs and plans on attending Pomona College in California. He said he's grateful to learn these new skills to help level the field when it comes to the already competitive college process.
"They have helped me in the long run, and I think that shows a little bit more than maybe paying off a college or investing in dominance to a college," Rahman said.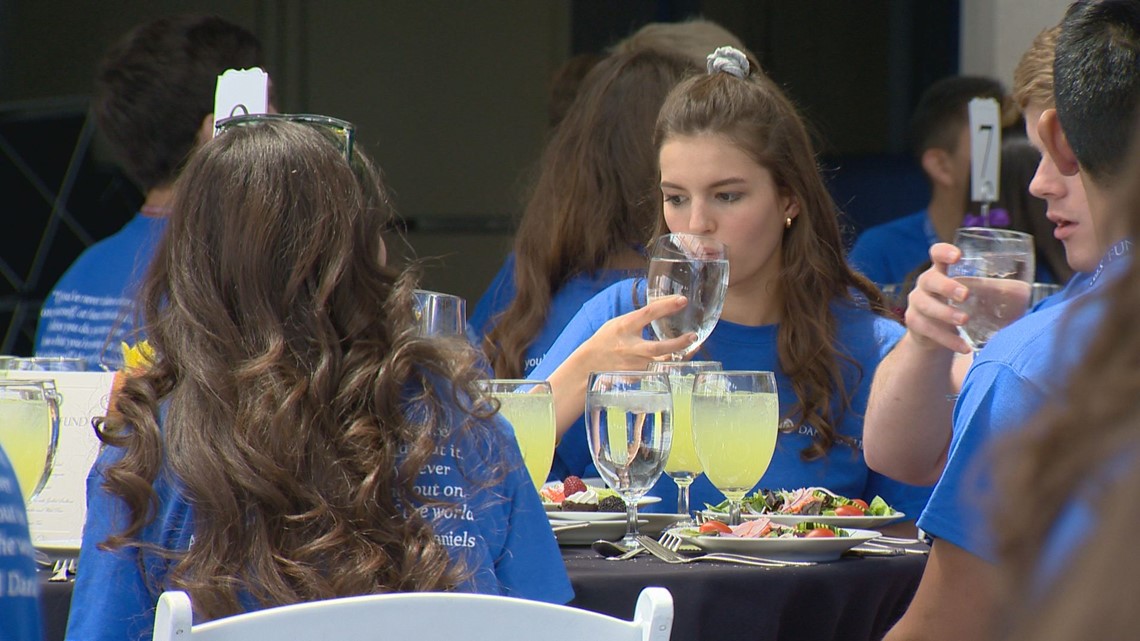 The Daniels Scholarship Program offers college scholarships to high school seniors in Colorado, New Mexico, Utah and Wyoming who demonstrate strength of character, leadership and a commitment to serving their communities.
"I think there are a lot of students that don't know the importance of how to act professional or whether a setting is more formal, business casual or casual," said Daniels Scholar Athena Robles. "Within the first 15 seconds, people start making assumptions on you based on how you look, how you're dressed, whether the level of how your dressed meets the standard for what kind of occasion it is."
Wilmsen said the program wanted give the scholars some extra polish and a little bit of a competitive advantage as they go into college and on into their careers.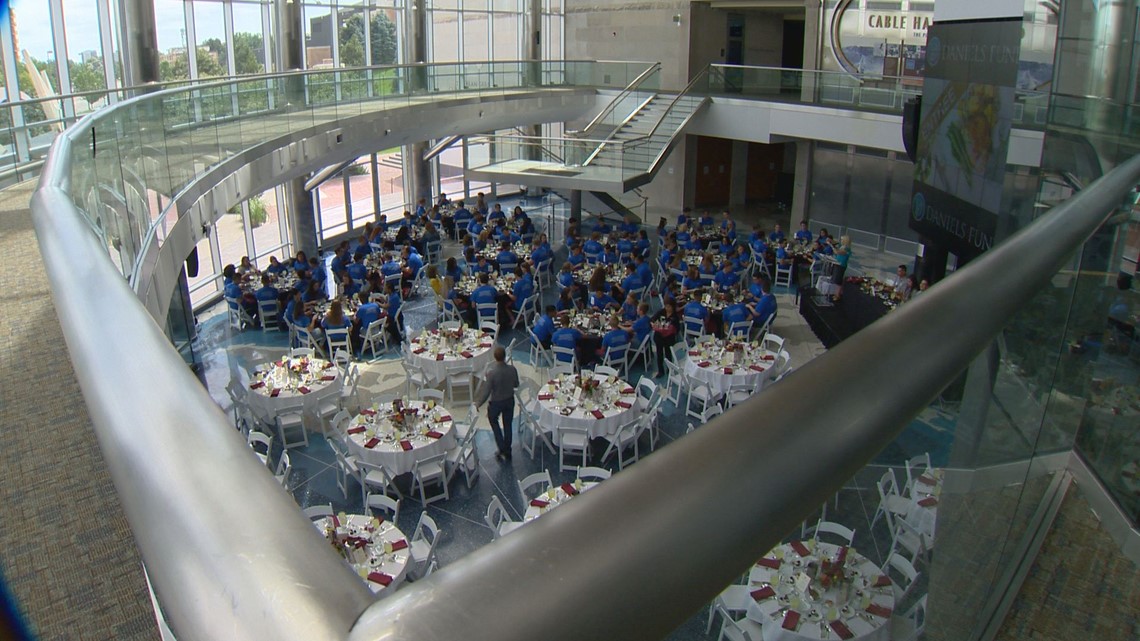 "We've spent a lot of time talking to employers about what it is that they're looking for," Wilmsen said. "These types of skills are what employers have told us that are important to them."