A massive plume of smoke was visible northeast of downtown Denver near 48th Avenue and Washington Street on Tuesday afternoon.
The fire was burning at Denver Scrap Metal and Recycling at 4920 Washington St and has since been contained, according to the Denver Fire Department.
Courtesy Richard, Your Take
No injuries have been reported, but traffic is a concern around the area. Alternate routes are advised, Denver Fire said.
According to Greg Pixley with Denver Fire, the first 911 call came in at 12:31 p.m. and the department was working to "just trying to get as much water on it as possible."
During a 2 p.m. news briefing, Denver Fire said the blaze was contained to the exterior of the building. About 75 firefighters responded to the scene.
Items in the scrap yard include tires, metals and vehicles. It's possible bits of fuel in the vehicles caused the black smoke to kick up, Pixley said.
The cause of the fire is under investigation, but Pixley added that during the recycling process, there tends to be sparks, and that's the likely cause.
George Medley, owner of Denver Scrap Metal and Recycling said DFD did a "great job."
It was a "fast response, got it put out under control quick; we're very thankful," he said in a text to 9NEWS.
Several nearby buildings were evacuated as a precaution during the fire. Crews are still at the scene working to put out hot spots.
PHOTOS | Recycling plant fire in north Denver: 11/27/18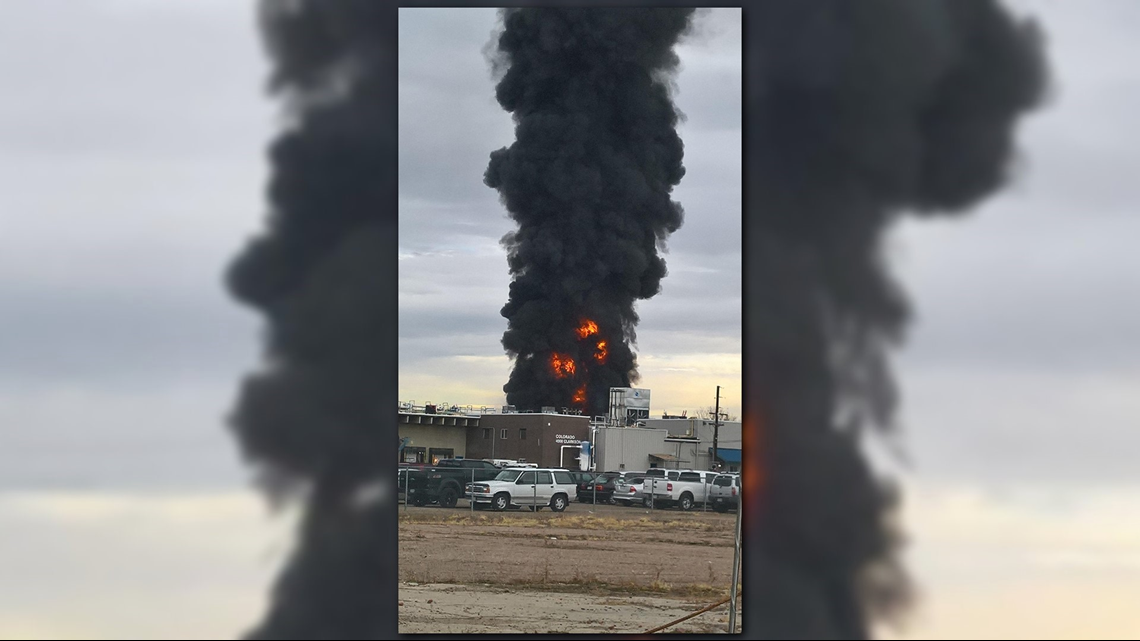 Denver Scrap Metal and Recycling
also caught fire in July 2016
. That fire sent two firefighters to the hospital."We have in recent past responded to fires at this plant," Pixley said.
RELATED | Fire at scrap metal yard in Denver
KUSA