DENVER — On Monday afternoon, a group of 12 people sat waiting at Denver Union Station's Greyhound bus terminal. The day before, the crowd was 44 people.
They're among the more than 3,000 migrants for whom the City of Denver has purchased Greyhound bus tickets since the start of December.
The tickets -- purchased for destinations ranging from Atlanta to Appleton, Wisconsin -- cost more than $766,810. They're part of the city's $6 million effort to help more than 5,000 migrants who have arrived since Dec. 1.
"Whole families of people want the best. They work hard, they're figuring it out, so we just got to give them a hand," said Yoli Casas, a community leader whose team helps migrants prepare for their journey.
Once the city purchases the tickets, Casas' team steps in to make sure the travelers not only get on their buses, but also have tools to be successful along the journey and when they arrive at their final destinations.
This includes tipsheets with local shelters, translations of bus itineraries and printouts of phrases in English and Spanish to aid with the journey.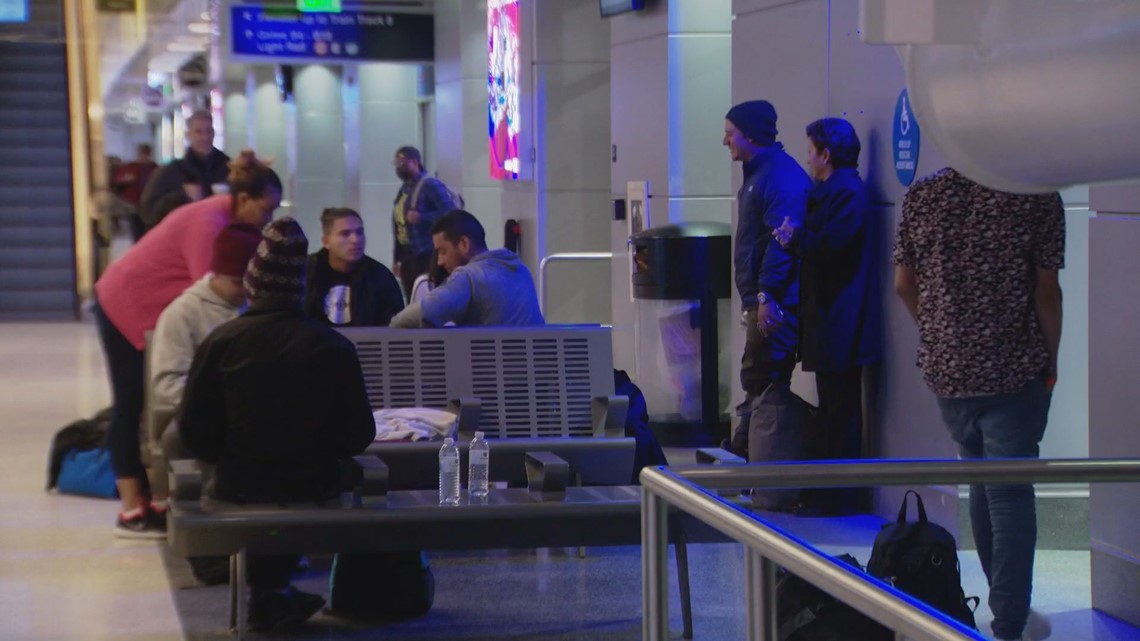 "[We] send them off with enough snacks and meals for the rest of their journey," she said.
"I understand the journey, I understand the struggles. All of us do as human beings," Casas said.
But she understands better than most: Casas came to the United States when she was 16.
"I wanted to come. I wanted to have this dream. And I was lucky enough to have a family waiting for me to walk me through it and to help support me with so many things," she said.
Now she serves as a sort of family to help the migrants traveling through Colorado.
"I always tell people 'OK, we got to get that ticket because you're going to fall in love with Denver,'" she said with a laugh.