DENVER — The group Denver for Psilocybin is pushing to get a bill that would decriminalize possessing and cultivating psychoactive mushrooms on Denver's ballot in May.
Campaign Director Kevin Matthews argued the drug is grown from nature, safe and non-addictive.
The group missed out on getting the proposal on the upcoming November ballot when the Denver Board of Elections rejected the measure's language for the second time.
The campaign said it was denied because of technical reasons. Their legal team is working to fix that in the coming weeks.
Denver for Psilocybin now looks forward to 2019. Once the elections board approves the language, the group needs to get at least 5,000 signatures within six months to get it on the ballot. Matthews told us they are aiming for 10,000 signatures.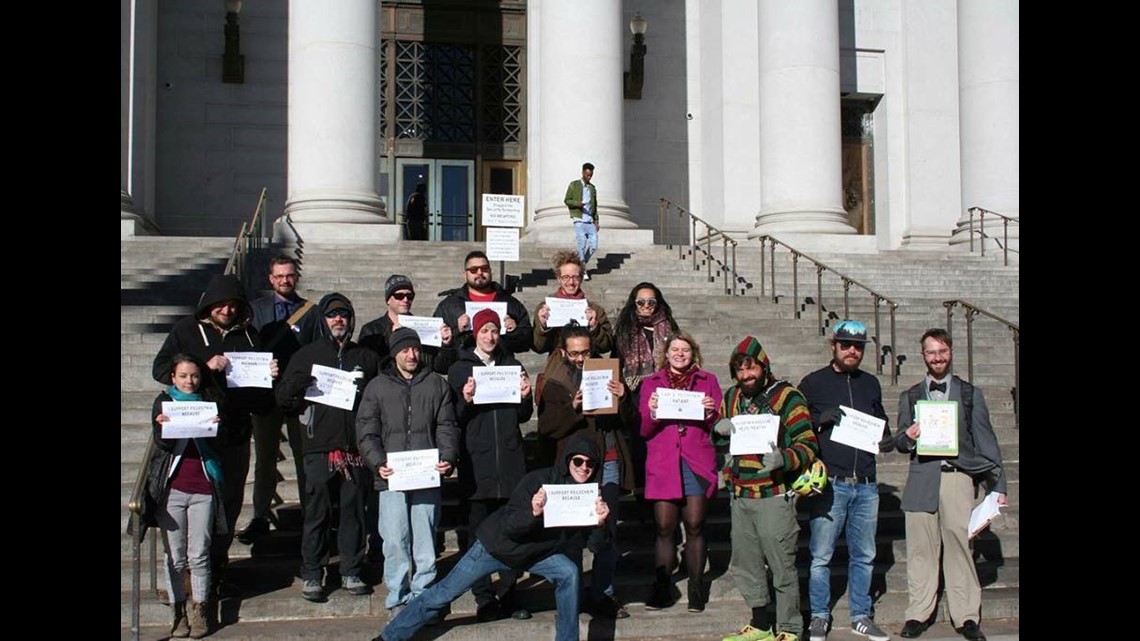 Matthews added the Denver movement already has 100 volunteers ready to campaign. They plan to host events and panels to educate people about the drug.
Denver for Psilocybin said magic mushrooms, also known as psilocybin, have medical benefits too. Some studies researching the drug's effect on stress, depression, and anxiety are on the group's website.
The campaign also wants to keep people who are using what the group calls a harmless drug, out of jail. Federal law classifies psilocybin as a schedule 1 substance. Possessing, cultivating, and trafficking the drug carries harsh penalties.
The group's current language proposes legalizing possession of up to 28g and manufacturing up to 280g.