DENVER — Just days after the Missing Indigenous Person Alert (MIPA) program went live in Colorado, the Colorado Bureau of Investigation sent out an alert seeking help to locate a 27-year-old man.
On Tuesday, the CBI put out the alert on behalf of Denver Police. They were asking for help locating Wanbli Oyate Vigil Black Elk, who was last seen around 2 p.m. Thursday. He was last seen wearing blue jeans and a black jacket with white stripes, according to the alert. He has black hair and brown eyes, is 6 feet 1 inch tall and weighs about 180 pounds.
Police said late Thursday that Vigil's body had been found in the 3400 block of West Conejos Place and he was pronounced deceased. Police said a death investigation is underway, but said his death does not appear to be suspicious.
His aunt, Jennifer Black Elk, said previously that she hadn't seen him since he left her apartment near 13th Avenue and Knox Court on Dec. 29. When he didn't show up anywhere, she reported him missing. On Tuesday, CBI issued its first Missing Indigenous Person Alert.
"We have been calling jails, hospitals, psych wards," she said earlier. "I mean, we have been doing whatever we can."
Family said Black Elk was following his path to become a medicine man, and he recently became overwhelmed. They think he left the apartment on Thursday to pray.
"We hope the alert is never used, but we did develop this alert knowing, unfortunately, it would have to be used," said Raven Payment, a member of the Missing & Murdered Indigenous Relatives Taskforce of Colorado.
The new system went live on Friday thanks to a law signed in 2022. SB 22-150 expanded the investigation into cases of missing and murdered Indigenous people, and created the MIPA through the CBI.
The Missing & Murdered Indigenous Relatives Taskforce of Colorado pushed for this legislation. Payment hopes the alert will save lives.
Her group helped family search around a creek by 13th and Knox Court last week.
"Once we saw that flyer we just jumped into work and got to see what we could do to help," Payment said.
"He knows we are here for him and he's got a network of people that love him and would do anything to help him," Jennifer Black Elk said.
Jennifer Black Elk said she made a report to police on Sunday. CBI sent out the alert Tuesday afternoon after a request from Denver Police. The family feels the alert could have gone out faster.
9NEWS reached out to DPD Tuesday evening with some questions about that, but did not hear back.
This is the first official alert sent out under the new program, but according to CBI, the case of a missing pregnant woman who was later found in southwest Colorado in December would have met the criteria for an alert.
The Missing and Murdered Indigenous Relatives Office of the Department of Public Safety helped investigate the disappearance of Raeanna "Nikki" Burch-Woodhull, but because the rulemaking process was not yet complete, CBI could not yet issue a MIPA.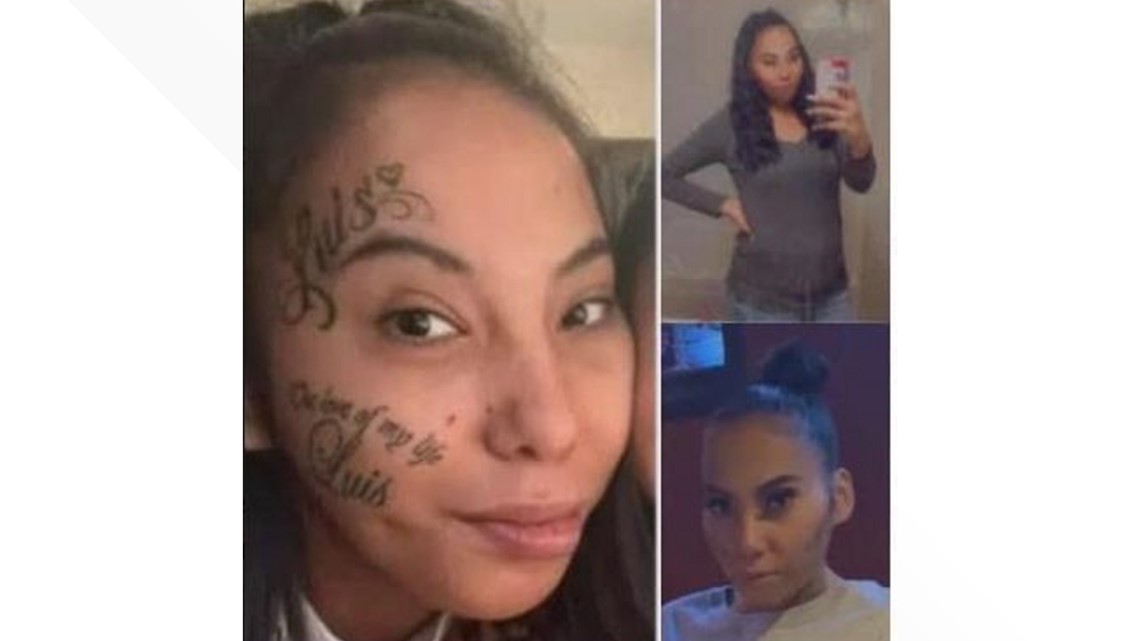 CBI did, however, send out an Endangered Missing Alert, asking the public to be on the lookout for Burch-Woodhull, who hadn't been seen since the early morning hours of Nov. 27.
She was later found dead in the area of Colorado 550 and County Road 310, south of Durango.
CBI said Burch-Woodhull was affiliated with the Omaha tribe. They said she was in the second trimester of her pregnancy.
Luis Valenzuela, 34, is facing a second-degree murder charge in connection with her death.