DENVER — Newly released discipline documents reveal that a Denver Sheriff Department deputy working at the city jail was suspended for three days after injuring in inmate with nunchucks in April 2021.
According to the Denver Department of Public Safety documents that were dated Dec. 27, Deputy Daniel Rodriguez applied too much pressure to an inmate's wrist using a device called the Orcutt Police Nunchaku (OPN).
The documents describe an out-of-control inmate who was attempting to bite officers. The inmate might have been high on drugs, according to the records. The records also indicate the discipline decision wasn't made until December 2022.
"Deputy Rodriguez failed to exercise good judgment in applying increasingly greater pressure on the OPNs, despite being met with no indication from [the inmate] that he was sensing pain," the documents say.
A former law enforcement officer from Denver invented OPN devices in the 1980s, and since then, dozens of agencies across the country have used them as pain compliance tools.
The devices look similar to traditional nunchucks; however, they are not usually used to strike or hit, but to gain compliance by applying pressure at the joints.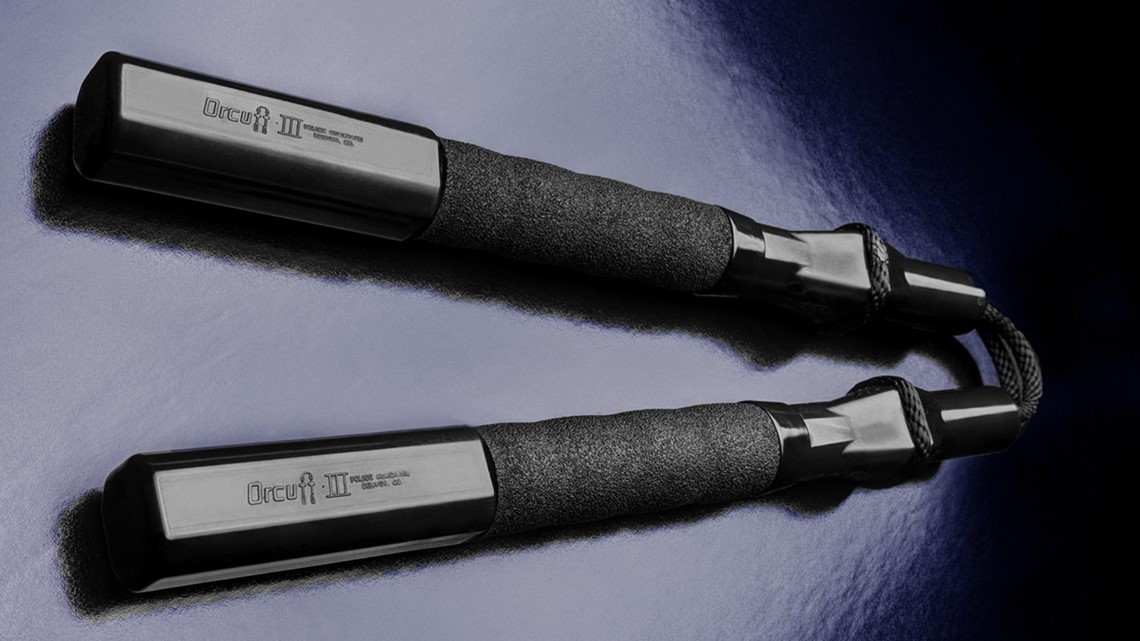 Approximately six months after the inmate was injured, Denver's head of public safety banned the use of the nunchucks by police and deputies, according to a departmental directive in 2021.
The directive cited injuries and incidents in which "OPN has snapped or otherwise failed" and said "other options are available to officers and deputies for the purposes of arrest control or pain compliance."
The creator of the OPN device, Kevin Orcutt, told 9NEWS over the phone there has never been a death associated with their use and that they can be safe if used with common sense.
If you have any information about this story or would like to send a news tip, you can contact jeremy@9news.com.
> Top stories from 9NEWS curated daily just for you! Sign up for the 9NEWSLETTER right now to get can't-miss stories, Next and Broncos content, weather and more delivered right to your inbox.