Work to build the first new sidewalks funded by a bond program Colorado voters approved in November 2017 started on Thursday in Denver's Bear Valley neighborhood.
The Elevate Denver Bond Program is a 10-year, $937 million general obligation bond program aimed at preserving and enhancing the city by providing repairs and improvements to infrastructure in Denver. That includes improving roads, sidewalks, recreation centers, libraries, arts and cultural facilities and public-owned buildings.
Mayor Michael Hancock and Councilmen Kevin Flynn helped pour concrete for the first new sidewalks funded by the program on Thursday morning along Dartmouth Avenue from Webster to Newland streets in southwest Denver. The new addition will provide access to the walking trails in Bear Valley Park, neighborhoods transit stops, sports fields and the park's playground and tennis courts.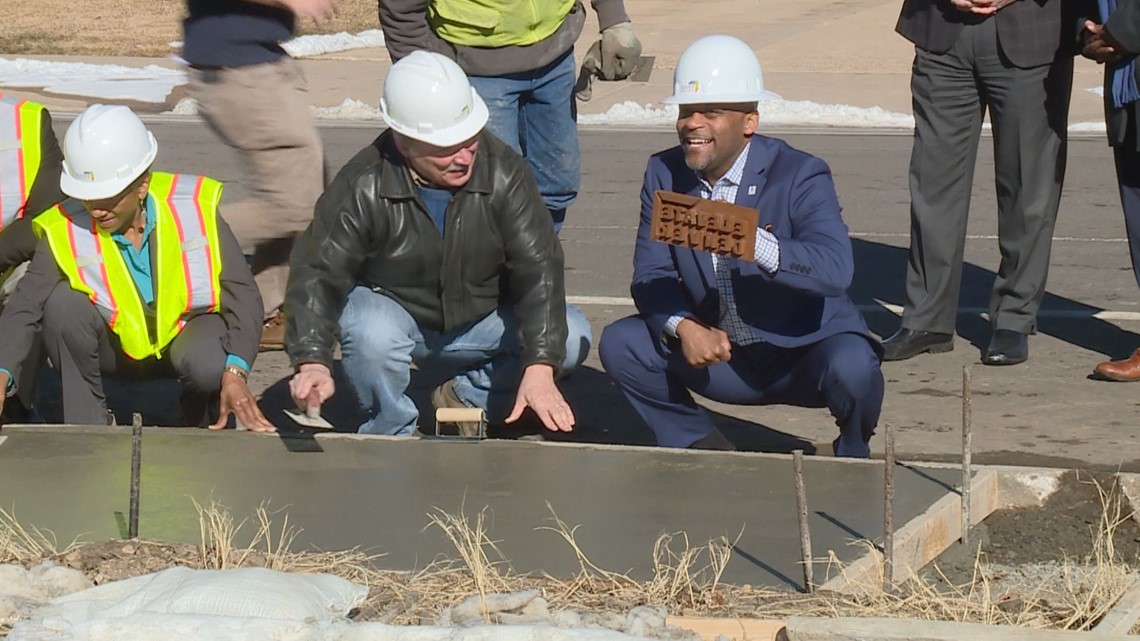 In all, Elevate Denver is expected to create over 30 miles of new sidewalks across the Mile High City - many of which will create new connections between neighborhoods, bus stops and rail stations, according to city officials.