He's not even 20 months old, but a toddler in Bailey can probably climb a rock wall better than you.
Viewer Justine Oyler sent 9NEWS a video of her son Davy climbing a rock wall built in an angled loft of their home.
Justine says her husband loves to rock climb, and decided to construct an adult rock wall.
When Davy expressed interest in climbing, the couple decided to build a toddler-sized version of the climbing wall too.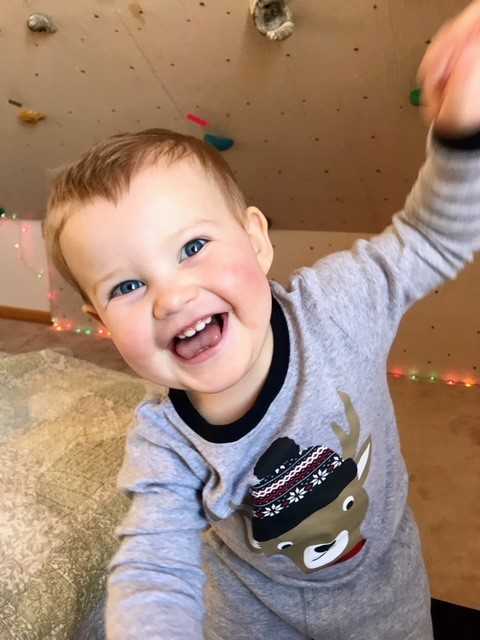 At first, Davy needed some spotting, but it didn't take long for him to get good enough to climb it on his own.
He can make it all the way to the top without any help, but needs assistance getting down, Justine said.
And if you're concerned by the thought of a toddler free climbing: don't worry. Davy's dad spots him during every climb. There's also a foam pad on the floor for extra protection.
Davy turn 20 months old on March 9. We think its safe to say he has a promising future in rock climbing.
Watch his impressive climb in the video:
Have a video or photo you'd like to share with us? Share it with us in YourTake.