GOLDEN, Colo. — An 89-year-old woman has died of her injuries days after she and her grandson were attacked by dogs.
The Golden Police Department said officers were called to 15712 W. 1st Dr. just before 3:35 p.m. Wednesday on a report of an animal bite. A 12-year-old boy and his 89-year-old grandmother had been attacked by dogs in a fenced-in backyard and were taken to hospitals.
As of Thursday afternoon, the woman was in critical condition and the boy was stable.
The woman died of her injuries Sunday morning, police said. Family members said the boy has been released from the hospital and is recovering.
The two dogs were captured and taken to a veterinary hospital for evaluation and treatment. One of the dogs was euthanized due to injuries from the attack, and the other dog was also euthanized after the owners surrendered ownership to Foothills Animal Shelter.
The dogs "belong at the residence" where the attack occurred, but the question of who owns them was under investigation. Police had received no prior complaints about the dogs and don't know yet what caused them to attack family members, said Golden Police spokesman Ben Salentine.
"I can't imagine what this family is going through," Salentine said. "Animals are near and dear to all of our lives. ... This is a tragic, tragic situation that occurred for that family, both those animals and our responding officers."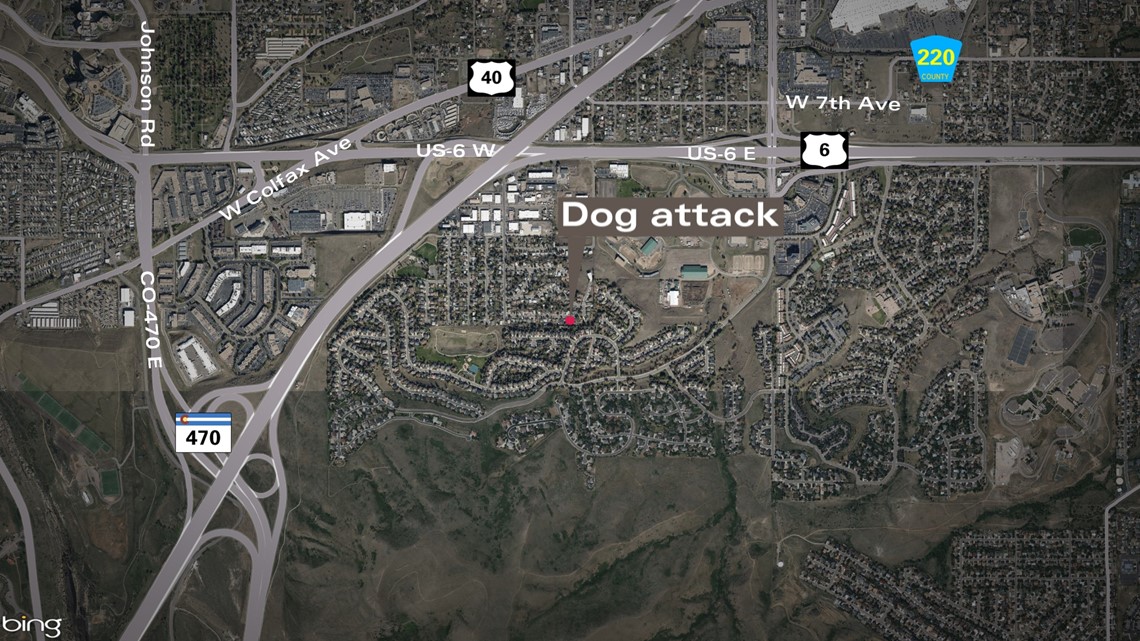 On Wednesday afternoon, a neighbor helped the boy after he was bitten and also called 911.
When the first two officers arrived at the house, they saw blood outside and immediately went into the backyard, where, police said, two pit bulls were attacking the woman.
"Officers acted heroically, quickly and decisively, putting themselves between the animals and the victim," Salentine said. "Officers used themselves as human shields while they were able to conduct a rescue operation."
The officers challenged the dogs verbally before resorting to stun guns and less-lethal shotguns to separate the victim from the dogs, but every time the officers approached the woman, the dogs circled the officers. Less-lethal weapons were not effective, police said.
More officers came and managed to hold off the dogs while rescuing the woman from the backyard and taking her to paramedics inside the house. She was then taken to St. Anthony Hospital.
Golden Police said officers then helped the boy, who was still at a neighbor's house and had serious injuries. He was taken to St. Anthony Hospital and then airlifted to Children's Hospital.
Police were investigating the incident.
The City of Golden doesn't have dog breed ban laws. Residents are required to license and vaccinate their dogs, and that information was being verified for the two dogs involved in the attack, police said.