CASTLE ROCK, Colo. — The views from the 55-acre Sky View Farm in northern Douglas County are helping teens from the area cope with their mental health.
The farm sits right off Interstate 25 and Happy Canyon Road and is owned by Wendy Ingraham and her husband. The couple opened their land to schools in the area as a way of getting more involved and offer their mental health resources through animal therapy.
The farm has a variety of animals like chickens, ducks, cats, dogs, goats and 49 horses. The space is also home to mental health resources Mustard Seed Ranch and The Aspen Effect — charitable nonprofit organizations that provide equine and animal assisted therapy and life experience programs to youth.
Ingraham said she wanted to start helping young people in her community with mental health resources all in one location.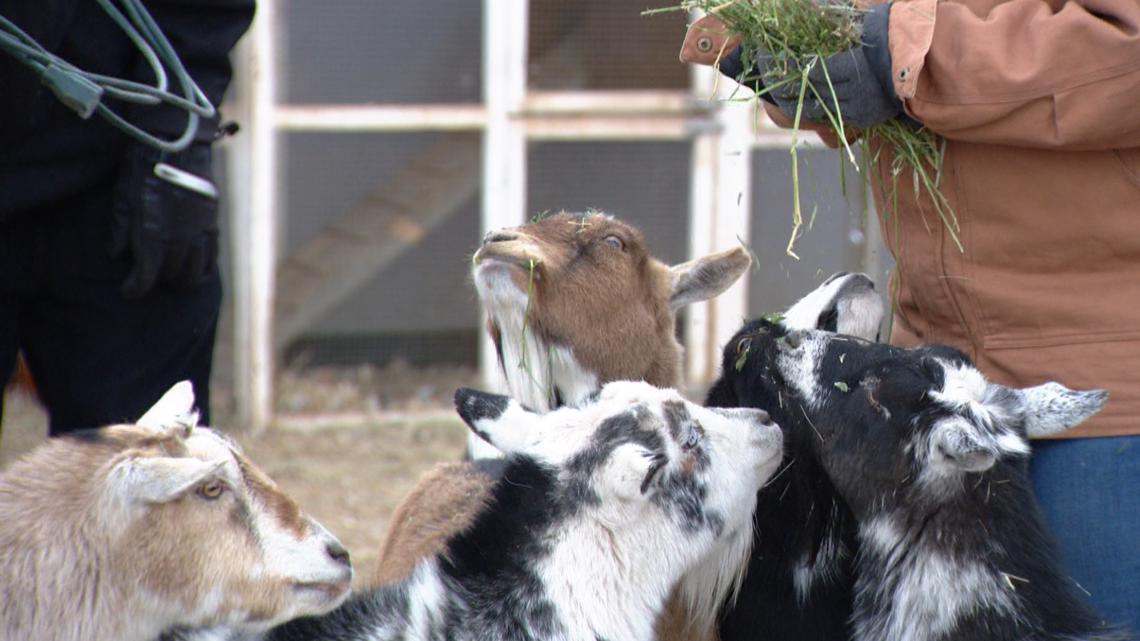 "We work with different agencies, and we bring them under our umbrella," Ingraham said. "So we have multiple resources for people to draw from in one spot."
Wendy's compassion for others dates to the 1990s when she competed as a professional triathlete in races like the 1997 Hawaiian Ironman.
It was there where she was so dehydrated, she and fellow triathlete Sian Welch crawled to a dramatic finish at the finish line. The moment called "The Crawl" has more than 4 million views on YouTube.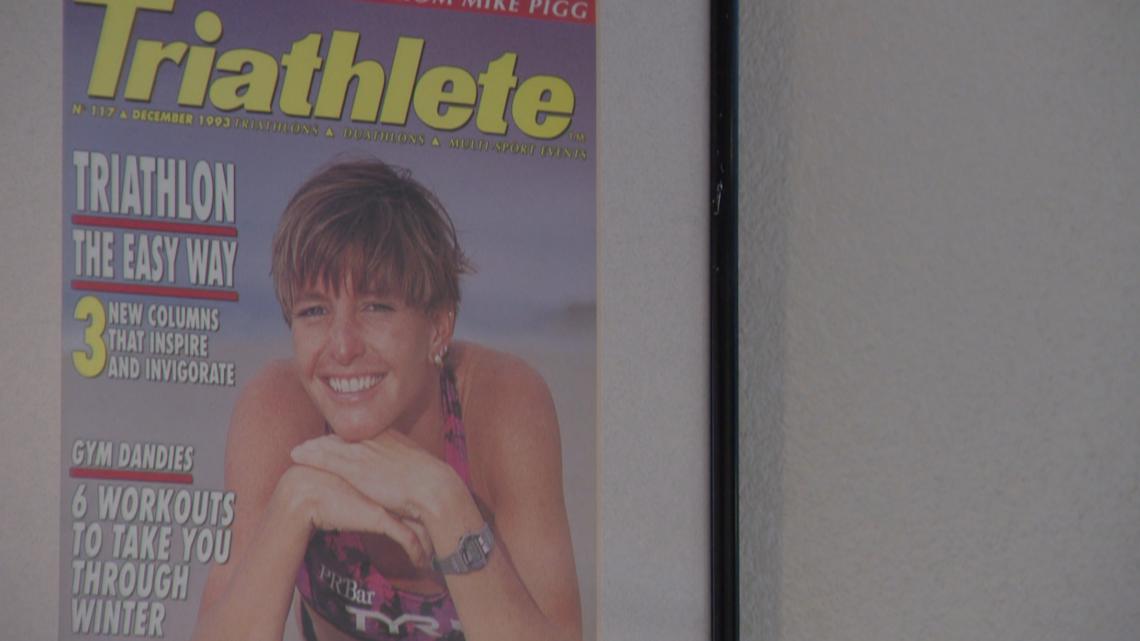 "As nice as it was to crawl in front of her, I still had the compassion that she needed to finish," Ingraham said. "That's why I reached out for her to pull her across the line at the end."
Ingraham said it was that same compassion that motivated her to open Sky View Farm after she moved to Colorado. She said she wanted to start helping young people in her community with mental health.
"I have a daughter that's now 14," Ingraham said. "And as I kind of (dug) a little more into suicide and mental health, depression, anxiety, I learned that Douglas County has one of the highest rates of attempted suicide in the country."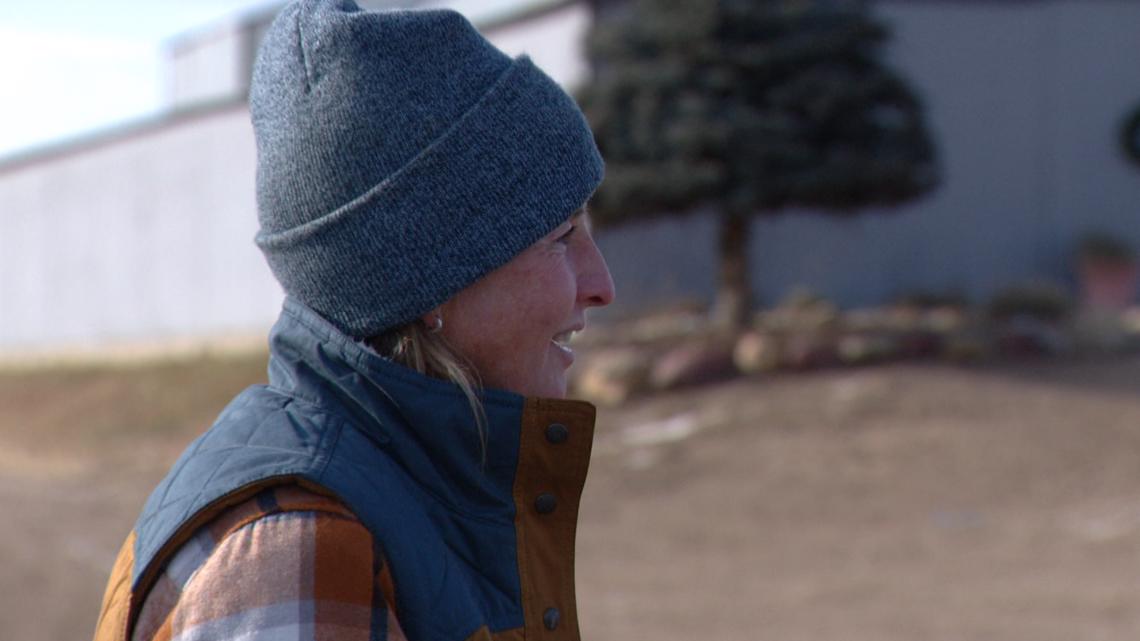 Ingraham is also the founder of a foundation called Robin's Nest Charity, a nonprofit that offers equine assisted therapy to help treat youth experiencing depression, anxiety and/or trauma-related symptoms. She started the foundation after losing three close friends to depression.
"It was a concept brought on three and a half, four years ago," Ingraham said. "I thought this was going to be a really nice place to start my journey and helping people in our community with mental health."
According to Children's Hospital Colorado, suicide is the leading cause of death for kids ages 10 to 14 in Colorado — higher even than accidental deaths. Fully a third of Colorado high school students say they consistently feel sad and hopeless, and 17% admitted considering suicide while 7% have tried.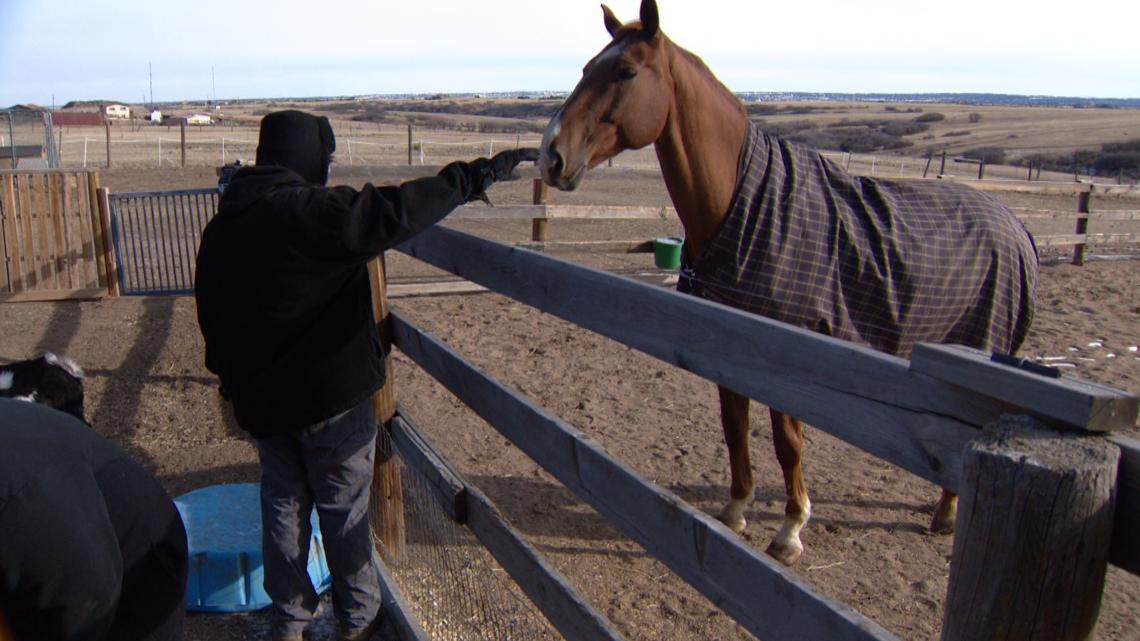 "We embrace other mental health foundations within our community," Ingraham said. "It takes more than one foundation to get the work done — it takes collaboration, and being able to let them do their work is equally important as our work here."
It's a concept that was almost lost after she faced a challenge. In December, Ingraham said, she was at the farm when she slipped on some ice. The next thing she said she remembers was waking up in the ICU three days later.
Ingraham said when she fell on the ice, she scared one of her horses and it kicked her in the chest and face.
"I was kicked in the face, but as I started feeling my body, I realized I think he got me in the chest, and it came up and I was falling back, luckily, I was falling back, and it got me in the face and all the way up," Ingraham said. "It broke every bone in my face on (the right) side."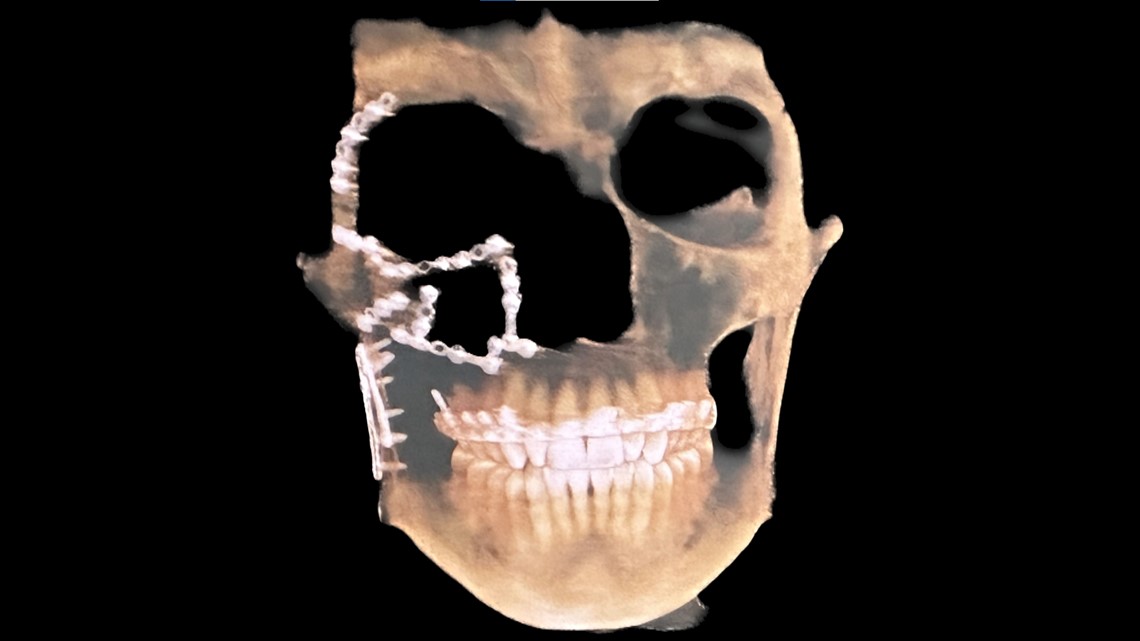 But while she was in the ICU, Ingraham believes she had a vision.
"I truly believe that day because I could feel it," she said. "My three friends that I started this foundation (for), told me that it was not my time and said you need to do this work."
Her three friends: fellow triathletes Jackie Fairweather, Steve Tarpinian and comedian Robin Williams. Ingraham said she started her foundation, Robin's Nest Charity, for them.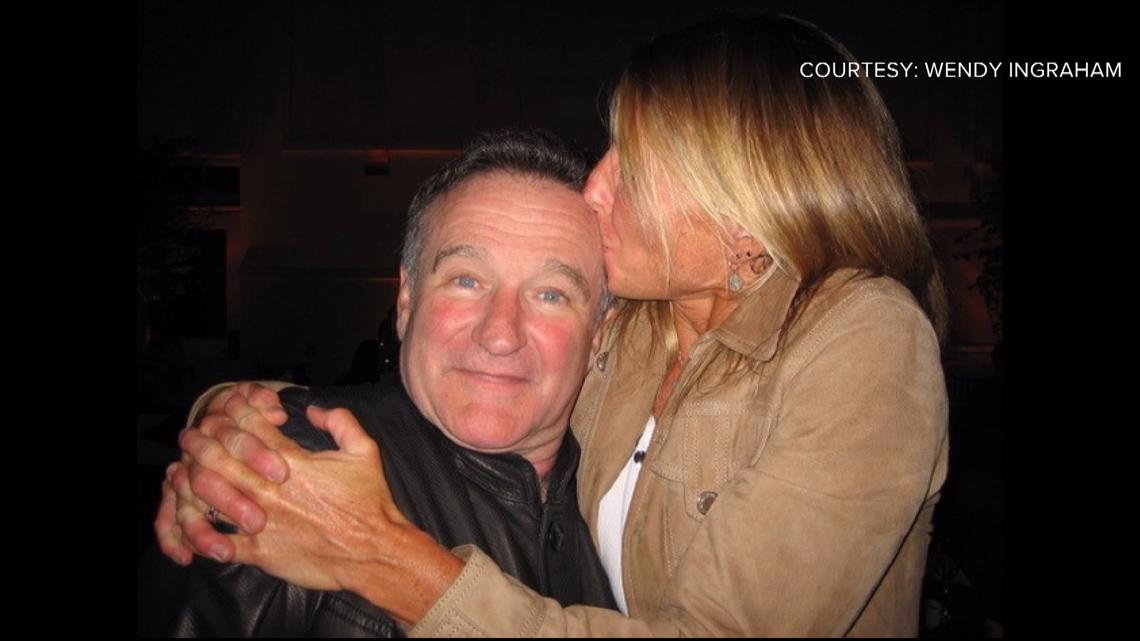 "I truly believe the day I got kicked, Jackie and Steve and Robin told me I'm not done with my mission," Ingraham said. "A very special friend, Robin Williams. We had a relationship where we would go ride bikes, and I know when he had hard days, he could be around me and he felt safe. I never extorted him in any way and let people know about him. In fact, this is the first time I've spoken publicly about his involvement and why I do this."
Now, Ingraham wants to expand the animal therapy work she's doing in Douglas County to communities that need mental health resources. The goal is to have multiple animal therapy nonprofits operating out of one large resource center in communities that need them.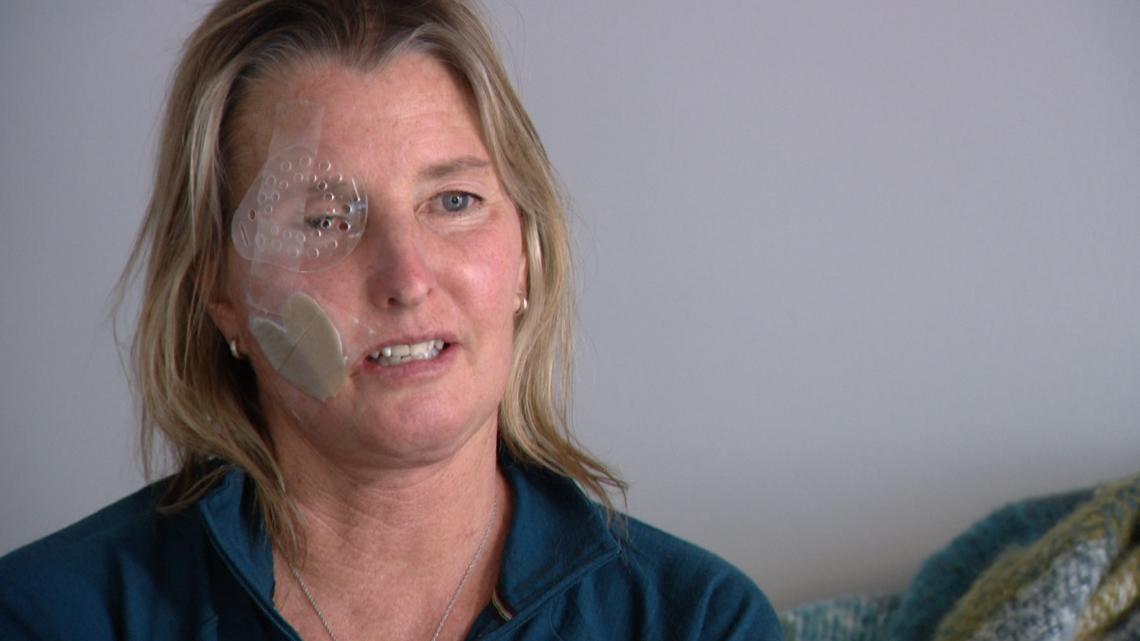 "So, let's say in Boulder there's a farm for sale, so we buy the farm, and then we put in these resources at another farm," Ingraham said. "We have the resources to come in and help them set up, build out the farm they need as a usable space and then let the other 501Cs come in and do their work."
Ingram's goal is to raise $300,000 so they can open a second facility in 2024. She said she always wants to be there to help and make a difference for teens suffering from mental health issues.
"I want to make a big impactful change for mental health," she said. "And the way people can move on with their lives into adulthood and be happy and successful."
Ingraham said even through her tragedy, she's trying to remain positive about the fortitude it takes to help her mission to help others get across the finish line.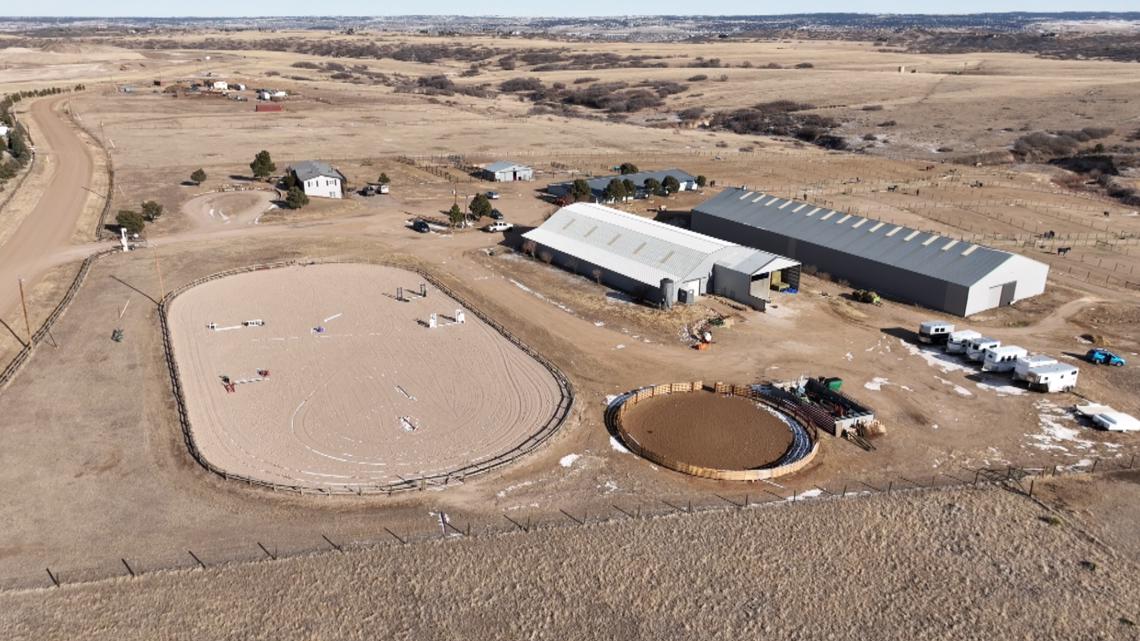 "I turned 59 January 31, and I have no more wrinkles and I had crooked teeth, and now I'll have straight teeth and I had a chronic neck pain. Now I have more mobility in my neck than I've ever had, and I think he kicked the arthritis right out of me," she said. "It's either helping them get across the finish line or starting a path to a good positive way in life and let them know their potential and their creativity and that they do matter, everyone matters, everyone no matter how big or small you contribute to this world, it matters."
For more information about Robin's Nest Charity Foundation, click here.
More reporting by Byron Reed: