DENVER — Boosted by the Nuggets victory parade and the Taylor Swift concerts that drew hundreds of thousands of people downtown, data from the Downtown Denver Partnership shows the number of average daily downtown visitors in June was 86% of the pre-pandemic level.
On average, 225,000 people per day visited downtown Denver in June, according to the High Frequency Economic Update, which details visitor counts using anonymous cell phone data. The data can determine if visitors live downtown, work downtown or are just visiting for the day.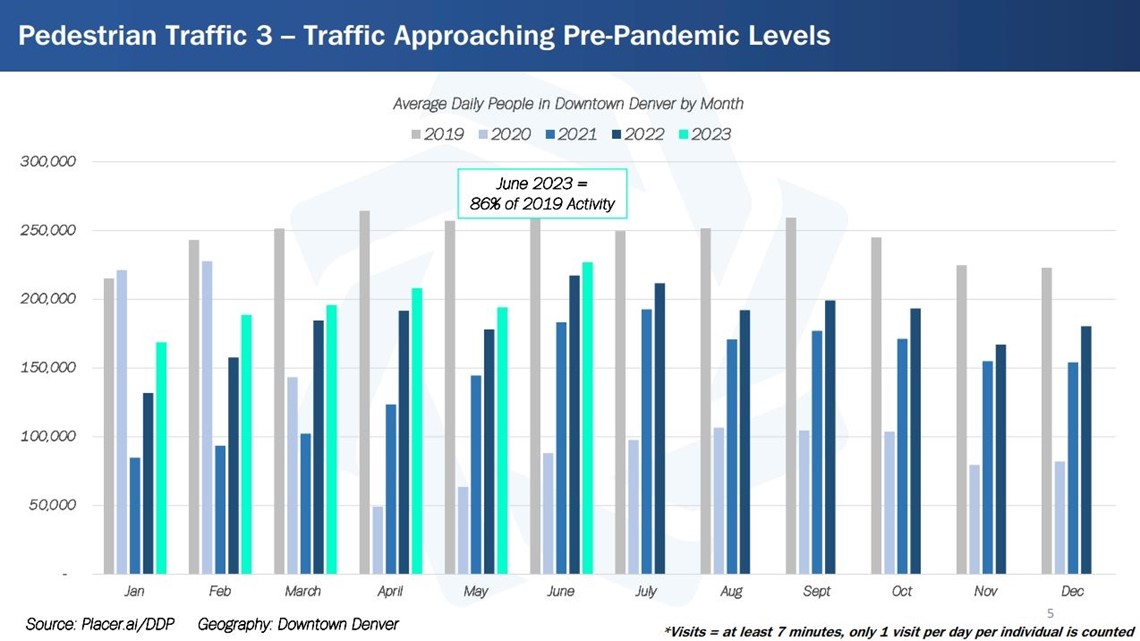 The average number of daily visitors has risen nearly every month since January, only dipping slightly in May.
"Where we're seeing even more momentum is in weekends, evenings, special events," said Kourtny Garrett, President and CEO of the Downtown Denver Partnership.
June 15, the day Denver celebrated the Nuggets' 2023 NBA Championship, the data recorded 348,367 visits, the most in the month of June. Fourth of July events on July 1 drew 339,686 people. The first day of Denver Pride drew 334,820. And the second night of Taylor Swift's two-concert series drew 322,880 downtown.
The traffic from special events is helping supplement a continual missing piece since the pandemic began – office workers. The Downtown Denver Partnership reports still only 60% of employees downtown have returned to the office – with most office workers coming downtown Tuesday through Thursday. The lowest weekday office traffic days were Monday and Friday.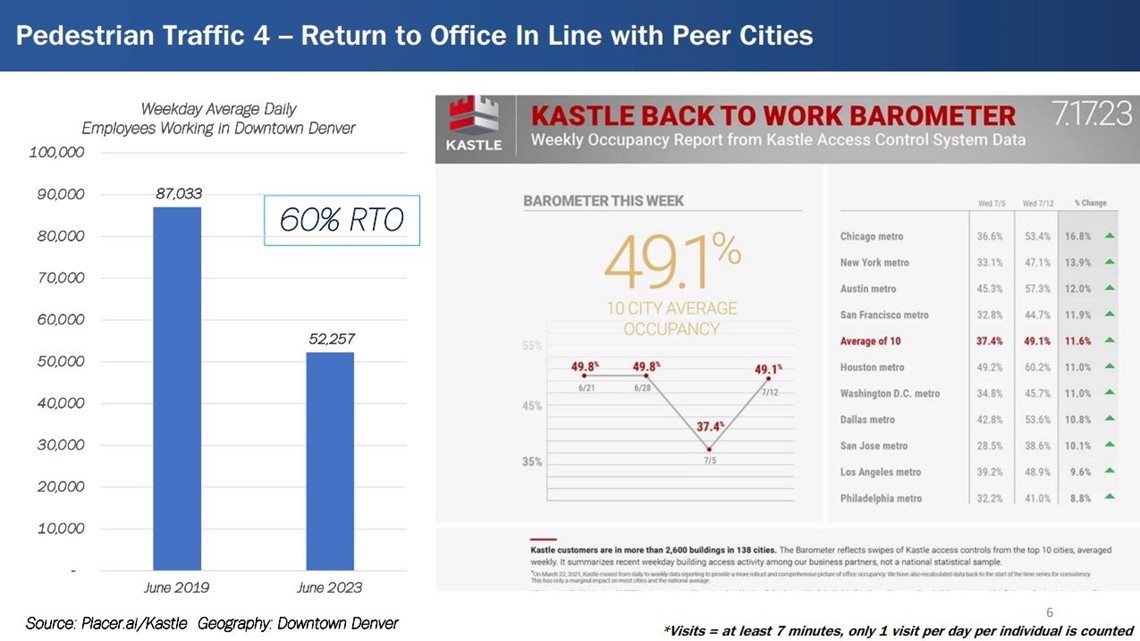 "We believe downtown will be a continued strong job market while at the same time we're growing more of those lifestyle amenities – more living, more parks and open space, childcare, education," Garrett said.
Garrett said the city has launched a pilot project to look into adaptive reuse, turning vacant office space into residential space. The city is looking for developers to come forward who are interested. The costly process will likely need financial incentives from the city.
"As we see the future of Downtown Denver we know that additional livability is absolutely needed," Garrett said.
Have a tip about this or any story? E-mail 9NEWS reporter Steve Staeger at steve@9news.com