DENVER — The suspect accused of shooting and wounding two staff members at East High School Wednesday morning has been found dead in Park County, 9NEWS has learned.
Wednesday afternoon, law enforcement found a red Volvo associated with 17-year-old Austin Lyle on County Road 68, also known as Wellington Lake Road, outside of Bailey, the Park County Sheriff's Office said. Denver police said just before 6 p.m. that efforts to locate the suspect were ongoing.
Park County Sheriff Tom McGraw said Wednesday night that around 8:15 p.m., a person's body was found in the woods about two-tenths of a mile from the car. McGraw said the person's body has not been identified.
A law enforcement source told 9NEWS the body was that of Lyle, and that he died of an apparent suicide.
Park County had issued an emergency alert for the town of Bailey and the surrounding area due to the investigation. Residents were asked to shelter in place and call 911 if they see anything unusual.
McGraw said that shelter-in-place alert has been lifted.
Police said Lyle, a current East High School student, was wanted for attempted murder for the shooting just before 10 a.m. Wednesday.
"They [Lyle] were undergoing a search, and during that search, obviously a weapon, a handgun was retrieved and several shots were fired," DPD Chief Ron Thomas said.
The two staff members, both administrators, were taken to the hospital for treatment. One of them was taken into surgery for treatment of life-threatening injuries. The second person was in serious condition but was able to talk with investigators.
Jerald Mason and Eric Sinclair are both listed as deans at East High School and Denver Health confirmed both are current patients. Denver Health said just before 5:30 p.m. that Mason is in good condition and has been discharged from the hospital. Sinclair remains in serious condition.
A student was also taken to the hospital related to some type of allergic reaction but was not hurt in the shooting, according to DPD.
As a result of the shooting, which was in an office area away from other students, East High School will be closed for the rest of the week with classes resuming after spring break.
"I just think we should definitely spread awareness about what's happening," East freshman Scarlet Cooper.
She said she was outside of the school during an off period when she saw an ambulance.
"It's really scary and worrying," she said. "Like when you go to school, you're not expecting people you know to get shot at. You're not expecting anyone to really have a weapon in the school. So it's scary to just hear about like someone just being innocent and being shot for no reason."
Denver Mayor Michael Hancock acknowledged the potential need for more security in schools.
"This should never – as a parent I can tell you – never – be a concern of a parent of whether or not their kids are safe in their building," he said.
"The police department had been working to have a presence outside of this building for quite some time," Hancock said. "I think it's clear now that we need to do even more interdiction with our police officers inside the buildings."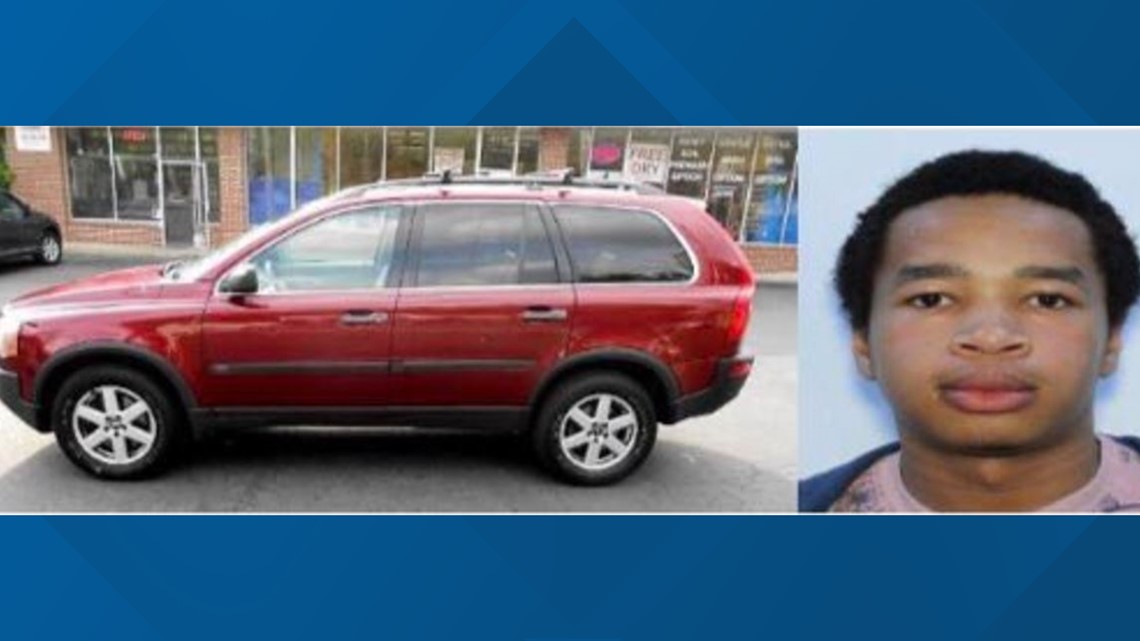 Lyle had been searched previously as part of the safety plan and no weapons were found, Thomas said.
"It's a result of previous behavior," he said. "It's past educational and behavioral experiences that each individual student may have exhibited in the past."
He also said these types of plans are "common" among all schools in DPS and other districts.
Clayton Cranford, a former SRO in California who now trains school districts across the country on school security, called daily pat-downs of a student "unusual."
"I'm sure parents are concerned, because they're thinking if a student at my child's school is so concerning that they need to pat them down every day. I mean, they definitely need to be wondering, 'Is this the appropriate educational setting for that particular student?' And I think that's, that's a discussion schools need to have with parents as well," Cranford said.
Late Wednesday, a spokeswoman for the Cherry Creek School District confirmed that Lyle had been "removed" from Overland High School in Aurora for "violations" of board policy.
Sources tell 9NEWS Lyle was charged with "dangerous weapon possession" in 2021. The case was out of Arapahoe County.
Shooting at East High School
Police were on the scene of an apartment building at 1061 Elizabeth Street in Congress Park for most of the day after the shooting. Law enforcement said Lyle lived in an apartment there with his father. It was Lyle's last known address, police said.
Officers were seen bringing bags, boxes and manila envelopes out of the apartment. They did not say what they were looking for or what they found in the apartment.
Denver Public Schools initially said in a tweet that the school was placed on lockdown due to police activity and went on to say that students were being held in their period classrooms.
As of 11:30 a.m., parents were able to pick up their students at 17th and Esplanade, the district said. Students who drove were escorted to their cars and allowed to leave. Students who ride the bus were held until their bus arrives. DPS also said they were working with RTD to increase the number of buses on the 15 line to help students get home.
"I'm deeply sorry that we're here," Marrero said. "I really really feel that we shouldn't be here, but here we are."
Watch below: Parents reunite students after shooting.
DPS said East HS will remain closed for the rest of the week and that once classes resume two armed officers will be present at the school for the remainder of the school year.
"We are looking forward to expanding that conversation into how we can re-establish a relationship with a presence at our schools, in particular our high schools," said Marrero.
In a letter to the Board of Education later Wednesday, Marrero said that he's "committing" to having an armed officer at each comprehensive high school and said he was aware that violates executive limitations, but said he's "willing to accept the consequences" of his actions.
> WATCH: Students, Parents Voice Concerns About Safety After Another Denver School Shooting

Part of the argument to remove the SROs was that they unfairly target students of color, and make them wary of law enforcement early in their lives.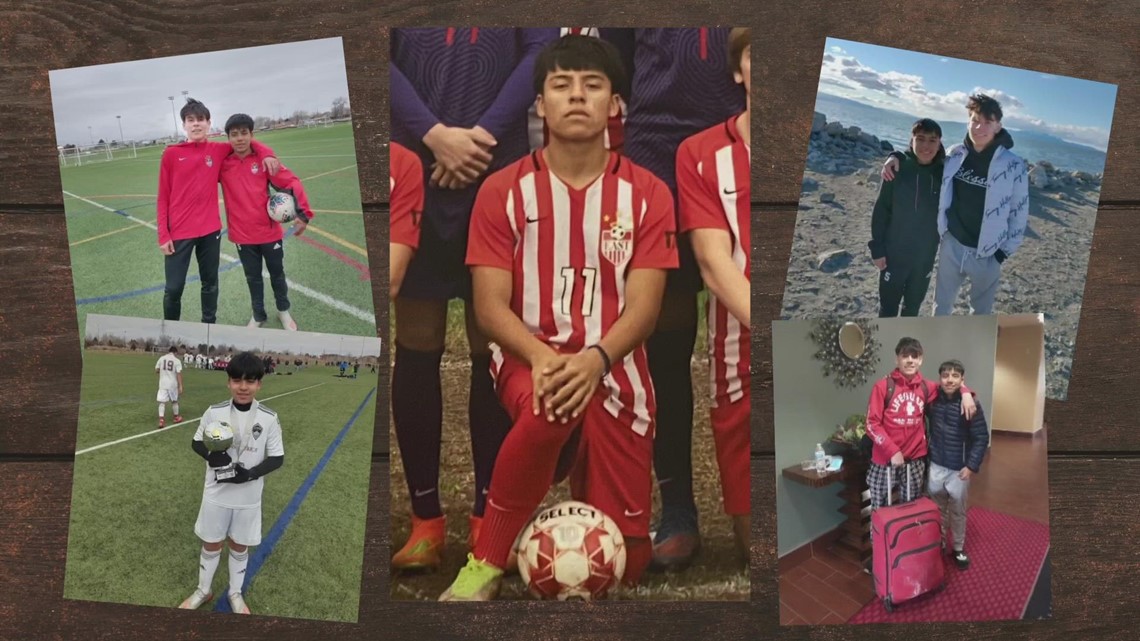 Luis Garcia, a student at the school, died last month after a shooting just outside the school. He was shot and injured while in a car at 17th and Esplanade on Feb. 13 around 2:30 p.m. He died on March 1.
Police said there was no indication that he fired any shots. Two teens who were in a different car were taken into custody later that afternoon, but neither suspect faces charges specifically related to the shooting.
Garcia's shooting prompted students to walk out, saying they were concerned about their safety.