DENVER — La organización de alivio para el hambre de la región de las Montañas Rocosas "Food Bank of the Rockies" depende del trabajo de unos 18.000 voluntarios y, como está sucediendo en muchas industrias, el banco de comida dice que está experimentando una escasez de trabajadores.
"¡Voluntarios!" dijo Selina Armendáriz. "No creo que la gente se dé cuenta del trabajo que se necesita para mantener en funcionamiento ese banco de alimentos".
Armendáriz dijo que ha sido voluntaria de "Food Bank of the Rockies" durante más de 20 años, comenzando cuando tenía 9 años. Su madre, Eden, es directora ejecutiva de Food 4 Food en la iglesia Redeeming Love Fellowship Church, ubicada en 1201 W. 41st Ave. en el vecindario de Sunnyside en Denver.
9NEWS se está asociando con "Food Bank of the Rockies" para ayudar a las personas necesitadas con asistencia alimentaria con 9Cares Colorado Shares. El banco de alimentos ha experimentado un enorme aumento de las necesidades durante la pandemia.
Los fondos donados a "Food Bank of the Rockies" ayudan a proporcionar comidas a las familias que enfrentan el hambre en 30 condados de Colorado, incluido el área metropolitana de Denver, Eastern Plains y Western Slope.
Parte de esa comida se distribuye quincenalmente en la iglesia Redeeming Love Fellowship. La despensa de la iglesia está abierta de 10 a.m. a 1 p.m. cada otro sábado del mes, pero los voluntarios están ocupados preparándose mucho antes de eso.
"Estamos descargando un camión tras otro, miles de libras", dijo Selina Armendáriz. "Tenemos más de 100,000 libras de comida, especialmente para las festividades, así que definitivamente creo que si alguien tiene tiempo de venir, incluso si es por dos horas, es mejor que nada".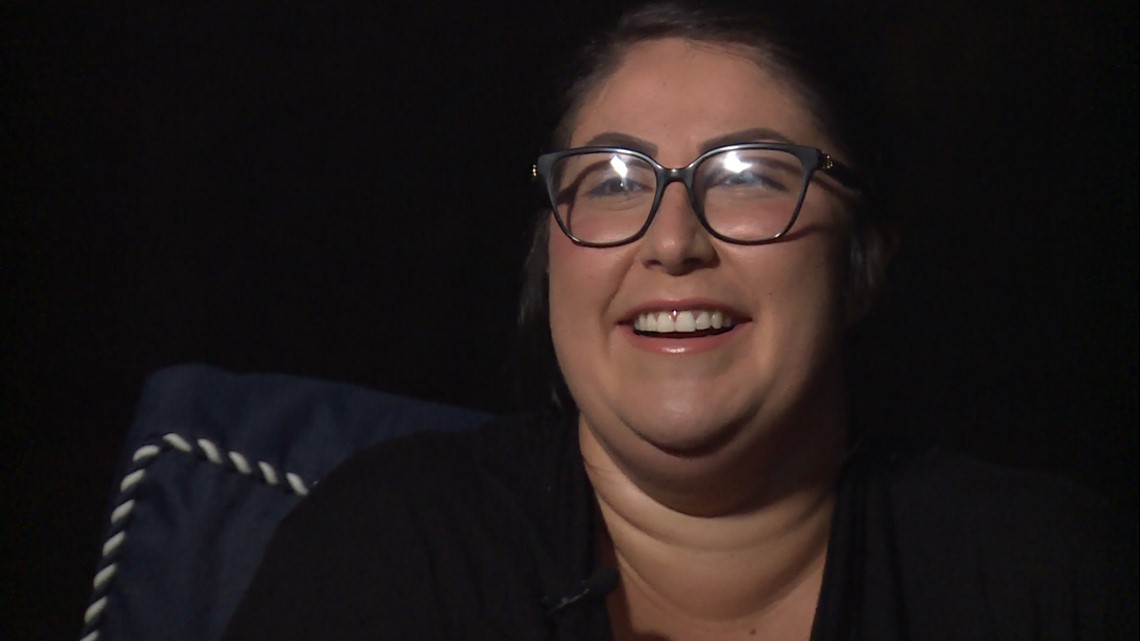 Cualquiera que lo necesite puede pasar y obtener una caja de comida, sin ningún requisito excepto una prueba de identificación, dijo.
"No es solo para familias de bajos ingresos", dijo. "Es para todos".
En cuanto a los voluntarios, Food 4 Food busca personas que ayuden a descargar camiones, llenar cajas, preparar la distribución los sábados, ayudar con las hojas de registro y ayudar a limpiar.
"No es solo un sábado en el que distribuimos alimentos", dijo Armendáriz. "Especialmente ahora durante las festividades, requiere más tiempo solo porque estamos atendiendo a más familias necesitadas".
Toda la comida que proporciona el banco de alimentos se compra a través de donaciones. Armendáriz dijo que cualquier donación, sin importar cuán pequeña sea, contribuye en gran medida a mantener el banco de alimentos en funcionamiento y a ayudar a alimentar a la próxima familia que está en la fila.
"Nunca he tenido un mejor sentimiento que ayudar a la comunidad", dijo. "Y es solo el deseo y lo que quieres, y solo me hace querer volver por más, y no veo que termine pronto".