CENTENNIAL, Colo. — With a table filled with pictures, it was hard for Jennifer Granados Cortez to pick just one favorite of her sister Aaliyah.
The same could be said when asked about her favorite memories.
"There's not just one thing I can say about her it's just…a lot," she said.
She, along with her mother and other family members, identified 16-year-old Aaliyah Granados Cortez as the one killed in a shooting in the Montbello neighborhood.
"What I just want to tell the community is that she was a great person and they robbed us from her," Aaliyah's mother, Wendy Cortez said.

According to the Denver Police Department, the shooting happened on Jan. 11 at around 6:20 p.m. at the 5400 block of Atchison way.
According to both Jennifer and Wendy, Aaliyah and Jennifer were driving from the home of one set of grandparents in Centennial, to another set of grandparents in Commerce City.
Due to a recent experience, Jennifer had avoided taking the highway between the two areas.
On that night, Jennifer said she and her sister took an alternate route and got lost when they were driving through Montbello.
When Jennifer stopped to re-navigate her directions, a person she said they did not recognize walked up to the driver's side window with a gun. She said Aaliyah reached over to try and fend off the unknown suspect when the gun went off.
Aaliyah died in the hospital.
According to the Denver Police Department, they arrested a juvenile male suspect who is being held for investigation of first-degree murder. But because the suspect is a juvenile, no additional information could be provided.

While the family looks for justice, they also want the community to know that Aaliyah had a future in front of her.
"She's loving…she couldn't stay mad at anybody for long because she wasn't a grudgeful person," Jennifer said.
Both Jennifer and Wendy explained that Aaliyah had taken a break from high school for several months in order to work more and help support her grandparents, who had encountered health issues, in Centennial.
The family also said Aaliyah wanted to someday become a nail tech, splitting her earnings from her job between supporting her grandparents and getting more nail tech supplies to pursue her goals.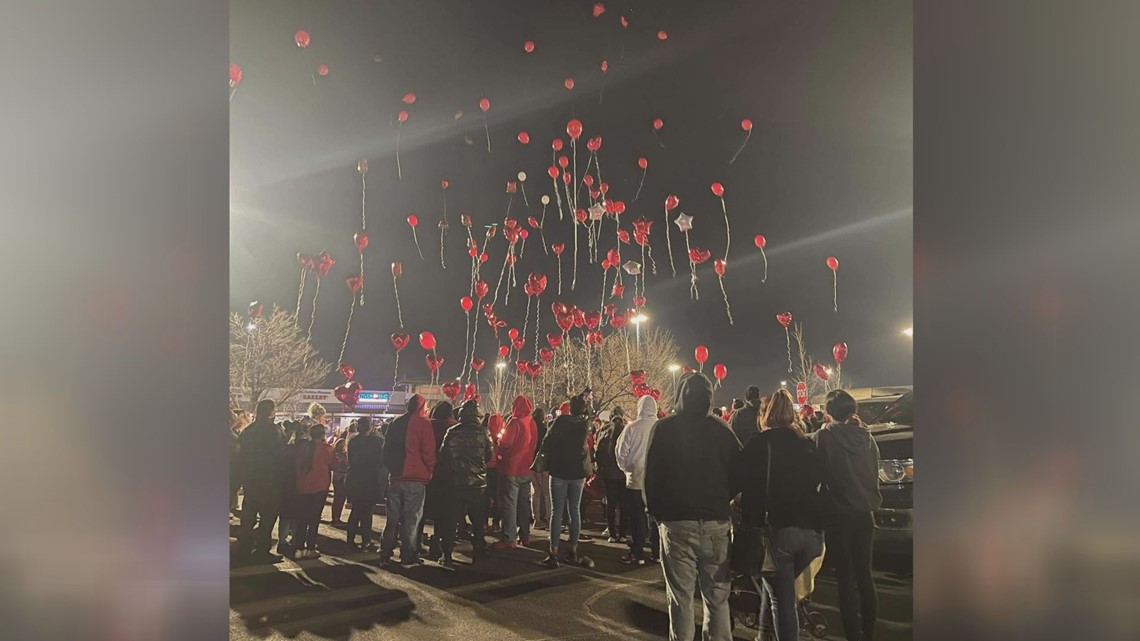 Jennifer recalled the last time they had gone to the store together for such items.
"And these last two times that we went it was the reflective nail polish -- she got a silver one and this last time she got a pink one," she said. "She would do my toes sometimes just because she wanted to."
For now, the family hopes to hang on to the good memories.