JEFFERSON COUNTY, Colo. — A family says their 10-year-old daughter is now paralyzed after an off-duty Jefferson County deputy slammed into the back of their car.
The crash report from the Colorado State Patrol says the deputy was going 70 miles per hour on Interstate 70 when he hit the car slowing down for traffic near Genesee on July 15.
Lucy Harris was sitting in the back seat with her 7-year-old brother when their mom Jennifer Harris slowed down for traffic. They were heading to the mountains to meet up with their dad Peter Harris.
The CSP report says it was a clear, dry day when the deputy drove a Chevy Tahoe into stopped traffic. He collided with the back of a car in the far left lane before hitting the back of Jennifer Harris' car in the next lane over. CSP's report said the driver was distracted.
"There was no reason to choose to put your attention to something else when you are driving a 5,000-pound vehicle," Peter Harris said.
The driver was given a citation for careless driving causing bodily injury. Peter Harris doesn't think that's enough.
"I don't think it's just merely careless. I think it's reckless. I think he chose to put his attention on something else for an extended period of time knowing what the risks are," he said. "We are not vengeful people, but we want that proper response."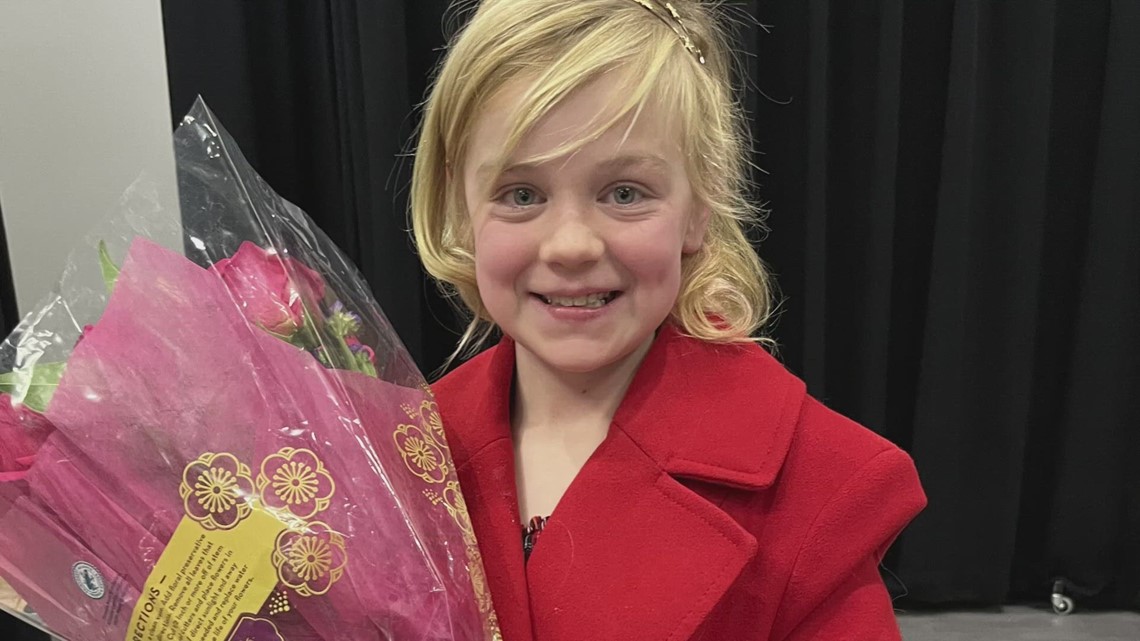 The trunk of the Harris family's car was folded inwards. Doctors told them Lucy is lucky to be alive. She's still in the hospital recovering.
Her parents said in addition to a severed spine, Lucy also suffered massive internal bleeding and a broken rib. They hope their fifth grader will be released from the hospital later this month.
"We know she is strong. We know she is going to get through this, and this isn't going to define her as a person," he said. "I know she may be listening to this one day and I want her to know I am proud of how she is dealing with this."
9NEWS Legal Expert Scott Robinson said the penalties for this kind of misdemeanor traffic offense are six to 18 months in county jail and up to a $5,000 fine.
The driver has an arraignment hearing scheduled in Jefferson County court on Sept. 14.