Audience is everything. Many performers will tell you that, and drag performer Shirley Delta Blow will tell you that while applying eyeliner. She is a multitasker.
"The audience is everything because if we didn't have an audience, this would be like me in my bedroom in junior high singing Madonna and Cyndi Lauper," Shirley said. "Twelve years old, with my hairbrush, singing 'Private Dancer.'"
Shirley rarely worries about lack of an audience. She hosts the Drag Decades show at Denver's Clocktower Cabaret every month.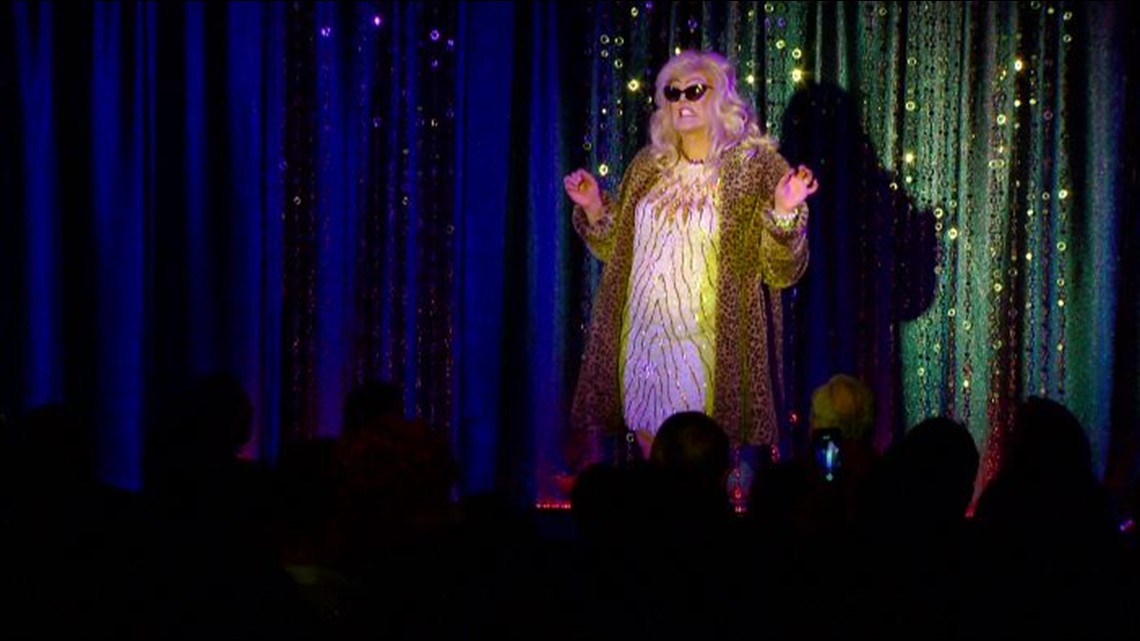 "Yours truly will be your tour guide through a 10-year romp through a decade," Shirley said. "It's really positive, high energy, and lots of fun."
Energy is what Shirley tries to bring to every show she does, but the sold out show was a little more challenging in April. She was a little tired because the audience at her day job kept her busy.
"You know it's Friday, and it was snowing today, and we couldn't go out for recess, and so they were just bouncing off the walls," Shirley said.
Shirley is Stuart Sanks' drag name, and before the makeup and glitter go on, Sanks teaches third grade at the Studio School in Thornton, where he has worked for five years.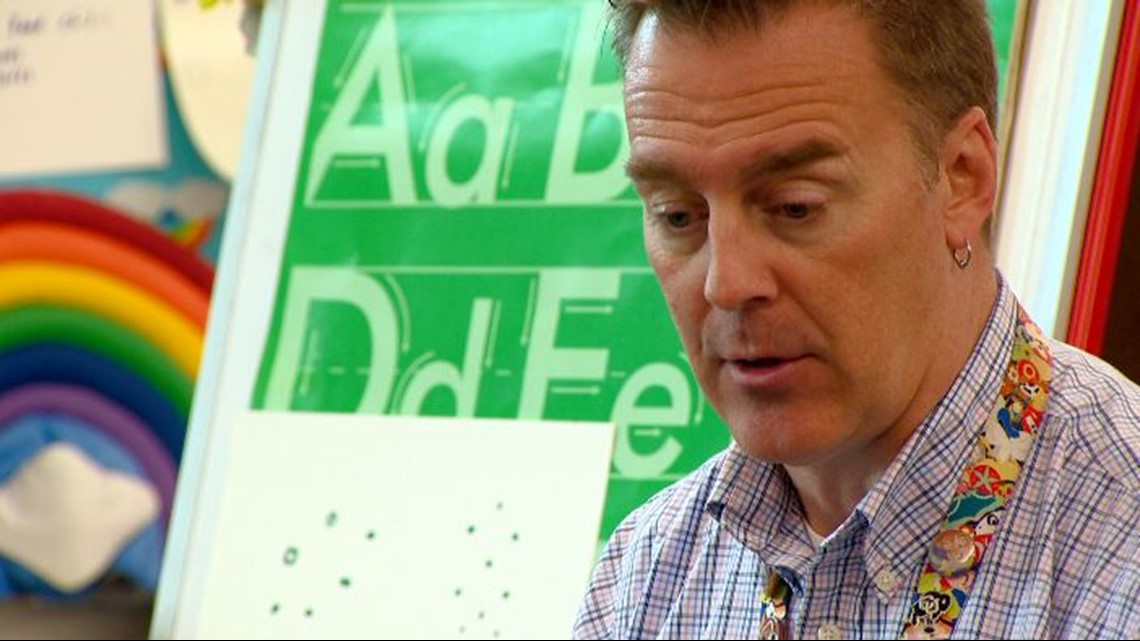 "I think an audience of third-graders can be actually more terrifying than a room full of drunk adults," Sanks said.
His students call him "Mr. Stuart" and describe him as a fun and kind teacher who can also mean business.
"He's like one of those teachers that likes to have fun with his students, but when things get crazy he gets us to settle down," said Zoey Wamsley, Sanks' student.
Third-grader Jacoby Robinette agreed.
"Sometimes we can get a bit crazy and he doesn't get rude about," Robinette said. "He just says, 'Calm down,' and he's just nice about it."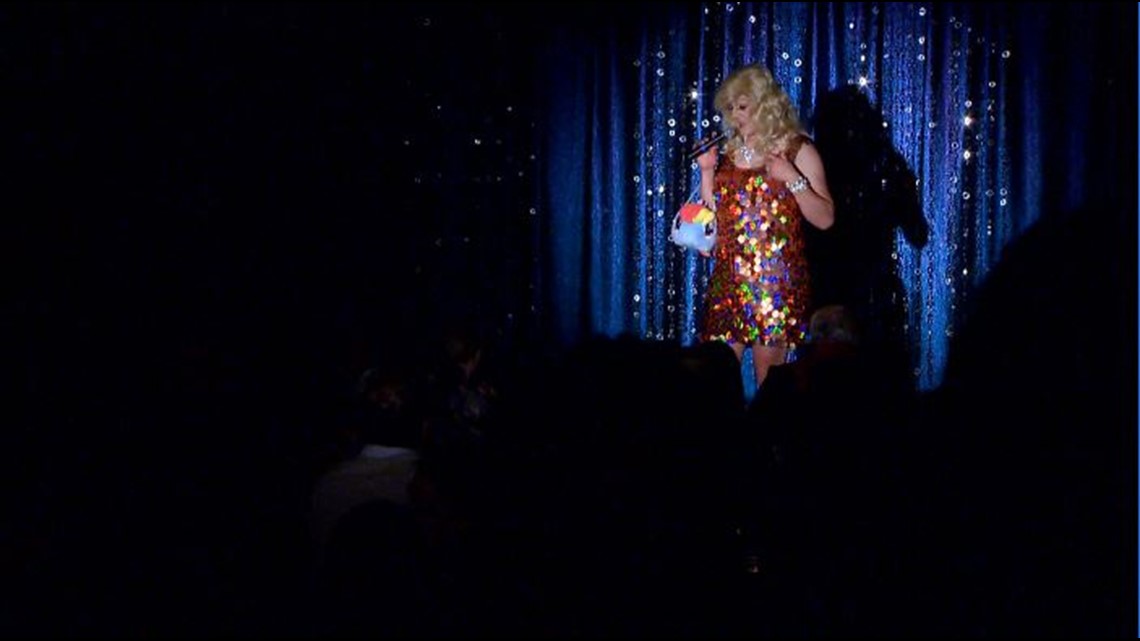 Sanks teaches everything from math to reading, but he also teaches his students about kindness and acceptance.
"I want to say to students, 'Be fully who you are, and go out in the world, and do amazing things, and you will make the world a better place -- not by being someone else, but by being exactly who you are,'" Sanks said.
Before becoming a drag performer or teacher, Sanks was an actor. He decided about 12 years ago to explore becoming an educator. He was awarded a Boettcher Teacher Residency, where professionals looking for a career move are given intensive training to become teachers. In his 12 years in the classroom, he has had students confide in him.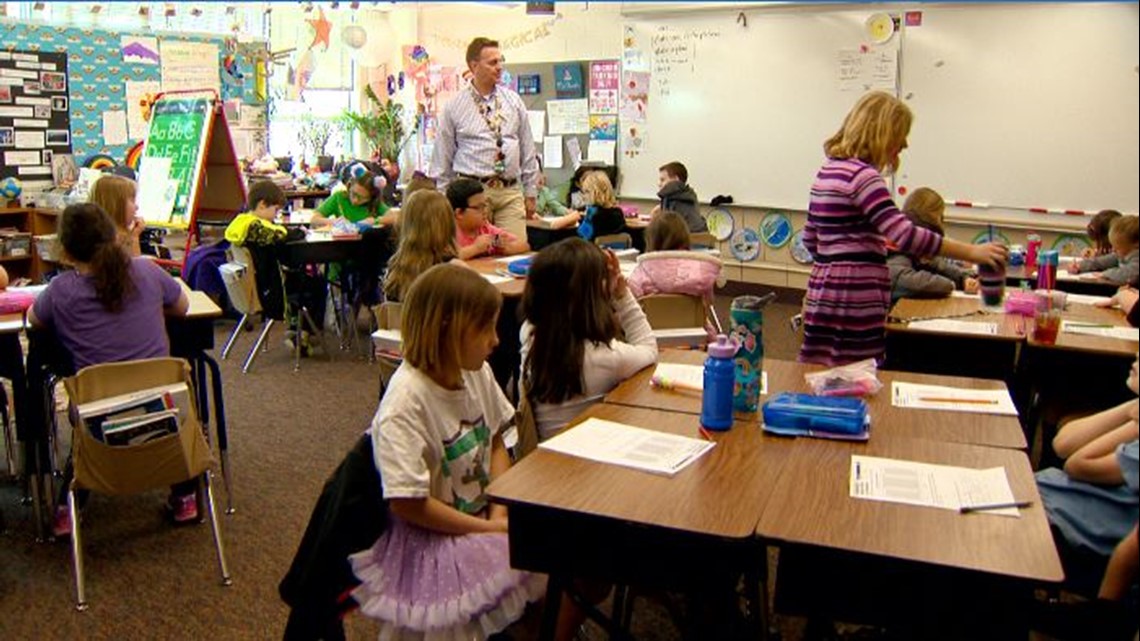 "He allows us to be open," third-grader Kameron Bush said.
Sanks said that is important to him.
"I've had students come out to me," Sanks said. "I had someone tell me they were gender non-binary."
Growing up in Kansas, Sanks said he did not always feel he could be open.
"For the most part, growing up in Kansas, it wasn't OK to be gay," Sanks said. "I felt like I was alone—like I was the only person dealing with this."
He came out to his friends at school and later his family when he was 17.
"That set me on my way," Sanks said. "It's been a process becoming who I am today."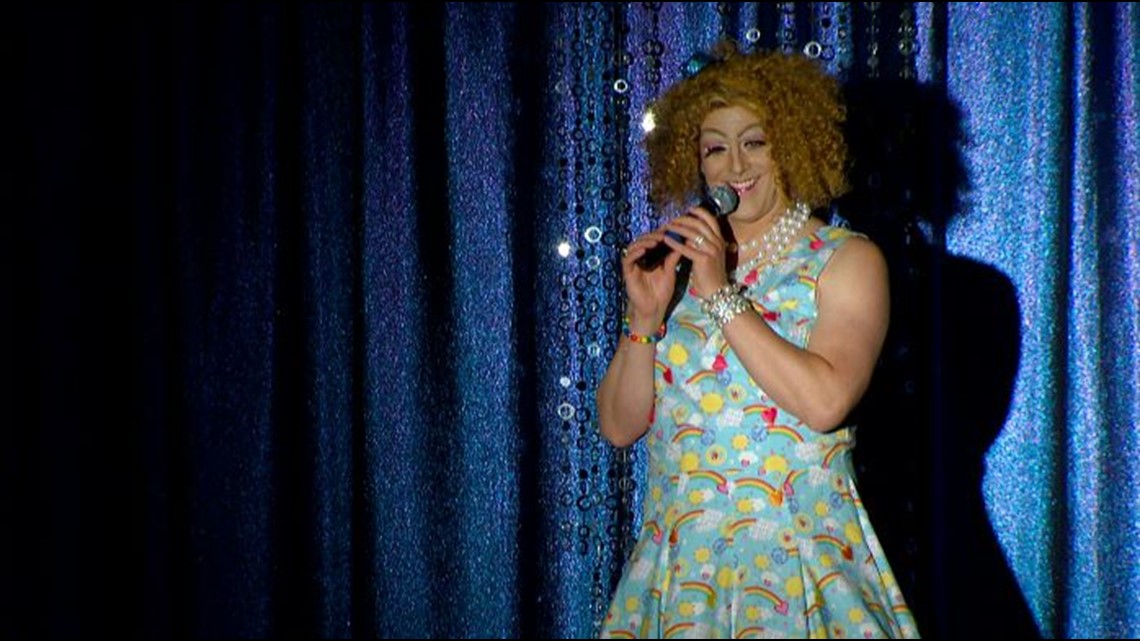 Sanks combines his drag performances and teaching job by reading to small children at area story hours. It is hard to find a seat at his Drag Queen Story Time at Denver's Book Bar.
"I want every child to feel valuable and included," Sanks said. "Not every child feels that he or she fits in.
"When I read a book, maybe there is a character or situation where they start to feel, 'I get that. That makes sense to me,' and if students can relate to characters in stories, then they start to recognize them in the real world."
As Sanks' third-graders head off for summer vacation, he will be continuing with drag performances around town, story hours, and he will also be traveling to teach other educators how to integrate cooperative learning in the classroom.
"Becoming a drag queen, and reading books to kids, and becoming a teacher -- it's all been this really fun and positive journey," Sanks said. "It takes a whole lot of work to embrace that negative energy -- let's just have some fun. Make everybody better -- make this world a better place, happier, sparklier."
To learn more about Shirley Delta Blow, and where she will be performing, go to her website