COLORADO, USA — Hollywood's strike has impacted more than programming. SAG-AFTRA joined WGA last month to stop work until a deal with AMPTP, the group that represents big production companies like Paramount and Netflix, is done.
SAG-AFTRA and WGA have asked for better pay because of streaming services and protections against artificial intelligence.
"It's like do you want to be on the side of the evil overlord who wants to turn everybody into robots or do you want to be on the side of working human beings trying to make a living," Justin Lieb asked.
Lieb grew up in Boulder and briefly went to CU. She has been in the Hollywood industry for 14 years as a production designer and set decorator. She has done work on It's Always Sunny in Philadelphia and Murderville, but lately things have been quiet.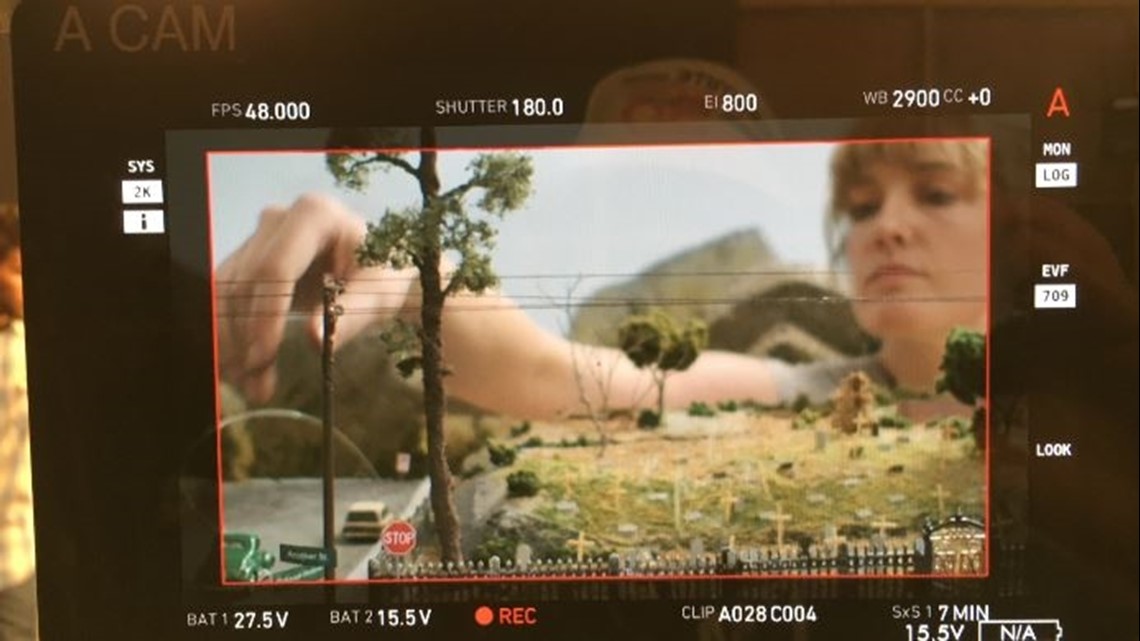 "I haven't really worked since the end of April," she explained. Lieb's husband also works in the industry and had to take a job out of town to make ends meet when the strike stopped production.
"It's been a financial strain because we have so much less money coming in than we're used to," Lieb explained. "It's much worse for many of my friends in the industry that don't have the savings that I had laid away. I think a lot of people aren't going to get through this and I've built this career over the last 15 years or so and I'm starting to really get worried that we're not able to weather it. "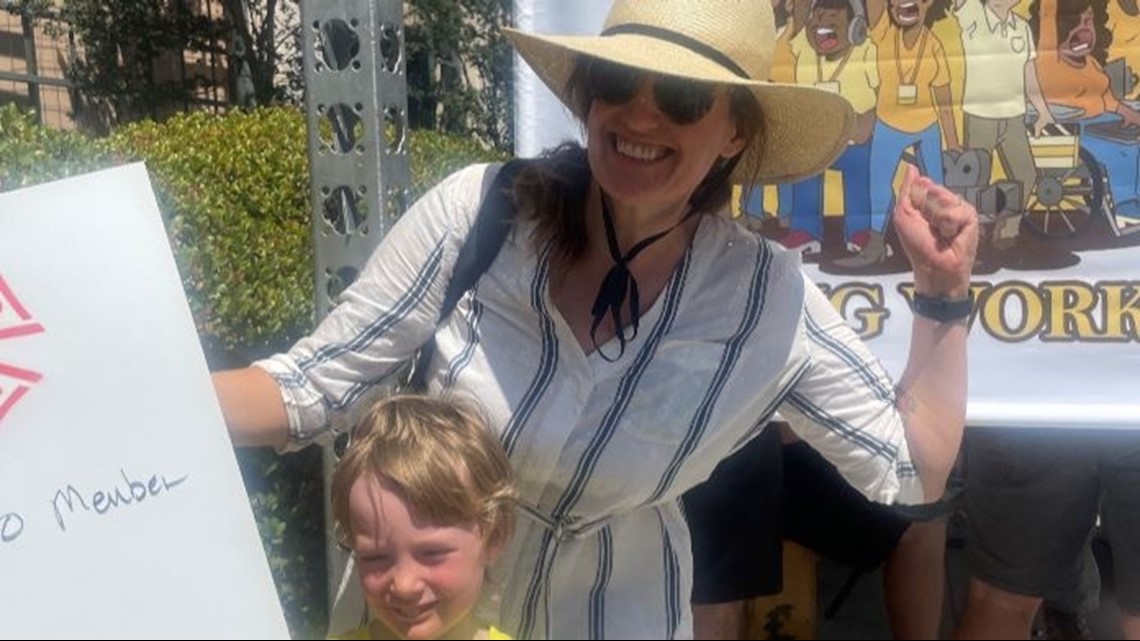 The unions for many of the actors and writers of Hollywood have been on strike for weeks. Lieb isn't part of those unions but she's with IATSE, a union for the behind-the-scene workers. Her union is not on strike but supports the ones that are.
"Their fight is our fight and really the fight of so many people all over this country and all over the world," she added.
The fight has created another, financial one. Lieb's concerns are like many others in the industry. With the lack of work, income is not what it once was.
"I think that we'll make a fifth this year of what we made last year," she explained.
Lieb's union, IATSE, is trying to help. Last week they held a food drive for those in the industry because like so many others in this country they are trying to make ends meet.
"These issues are touching every aspect of working life and working families in this country at the moment and in Colorado," Lieb said.