Jordan Steinke was sentenced to 30 months of supervised probation and 100 hours of public service.
A judge found her guilty of misdemeanor endangerment and misdemeanor assault after a five-day trial in July.
In September of last year, Yareni Rios was alleged to have brandished a gun during a road rage incident in Fort Lupton. She was pulled over by Platteville Police Officer Pablo Vazquez near U.S. 85 and County Road 36 in Weld County. Rios stopped her vehicle just past some railroad tracks while Vazquez stopped his patrol car on the tracks.
Steinke is seen on body camera footage putting Rios, who was handcuffed, into the back of the Platteville patrol car. The patrol car was then hit by a northbound freight train. Rios was seriously injured in the collision.
"As a police officer I never intended for another human to come to harm under my watch," Steinke said during her sentencing hearing. "I feel very much responsible for what happened to you [Rios] that night."
Steinke told the judge she was sorry for the decision she made a year ago that took away her badge. Her misdemeanor convictions mean she can never be a police officer in Colorado.
"I understand, recognize and empathize that Ms. Rios and her family have endured a great deal of physical, emotional, and psychological pain," Steinke said.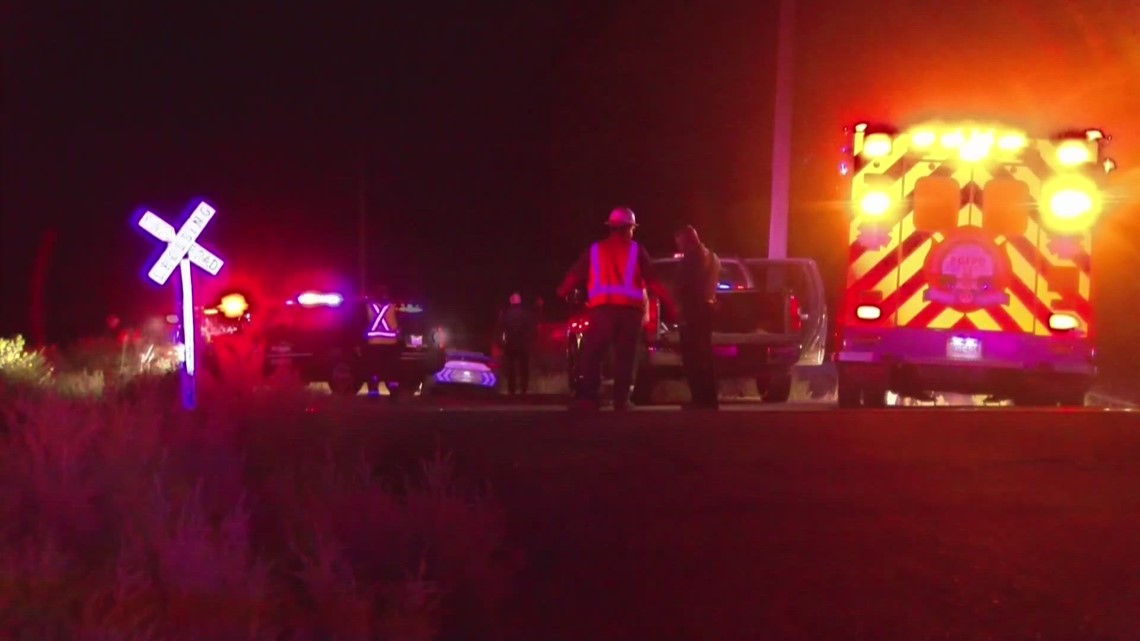 Rios survived with multiple broken bones. Her attorney said she deals with weekly doctor appointments and has suffered a traumatic brain injury as a result of this crash.
"She has communicated to me multiple times she feels very sorry for Ms. Steinke. She feels for the situation from her perspective," Rios' attorney said.
Her attorney said Rios didn't give him much guidance about what to request for a sentencing. It appeared Rios didn't have a strong opinion about jail time.
Judge Timothy Kerns on Friday said he considered jail time before the hearing, but he seemed to change his mind on the bench.
"When I came out here I was contemplating a form of incarceration that would send a message to law enforcement that in all circumstances you are accountable," Kerns said. "Ms. Rios-Gonzalez has shown that compassion and grace should win out."
Steinke was fired from the Fort Lupton Police Department after her conviction. She had been on unpaid administrative leave since charges were filed against her.
Vazquez is facing several misdemeanor charges related to the case. He was fired by Platteville Police. His next court date is scheduled for December.
Rios had originally been charged with felony menacing. She pleaded no contest to a reduced misdemeanor charge in June and was given a one-year deferred sentence and was ordered to perform 10 hours of community service. She filed a civil suit against the officers and their respective former departments. The civil case is still pending.