FORT COLLINS, Colo. — A Fort Collins company has a solution to reduce the number of cranes who die after flying into power lines.
Biologists and engineers at EDM International, a company that "works to provide innovative solutions for the utility industry," came up with the idea to put ultraviolet (UV) lights on lines.
"The lens of the human eye blocks UV light, so we can't see UV," said James Dwyer, a research scientist at EDM. "Birds can see UV. Birds see more shades of purple than people, we're just shining purple there that birds can see and people can't."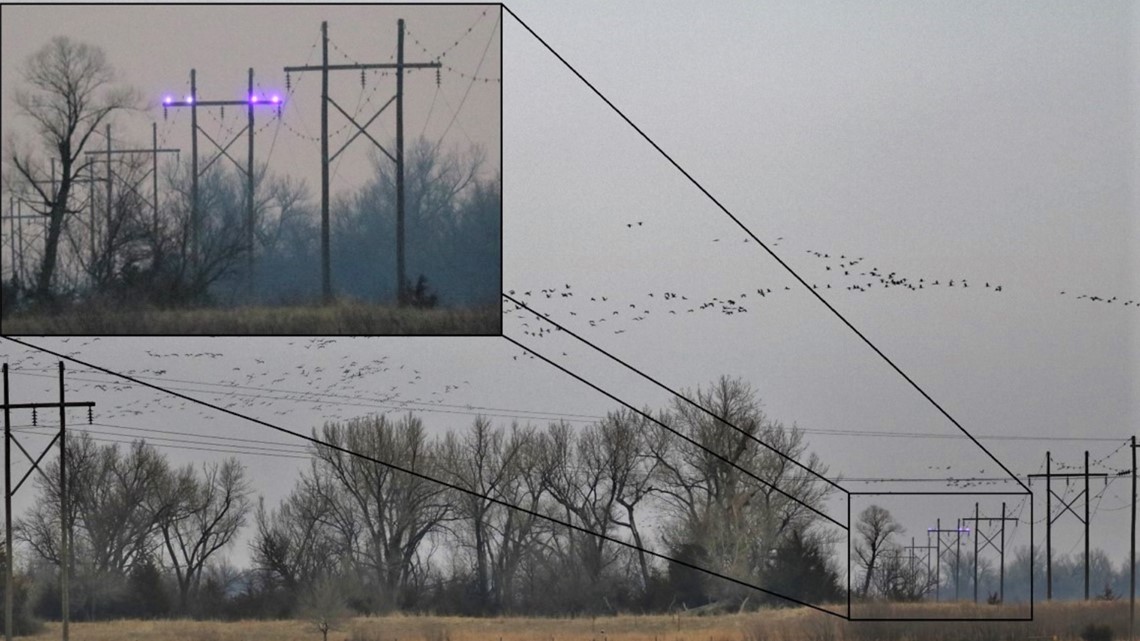 Researchers tested the new technology in Nebraska and they said it was astoundingly successful.
The UV lights led to a 98% reduction in crane deaths, according to EDM.
"We thought it might work," Dwyer said. "We had no expectation that it would work that well."
They are now looking to find other electric facilities that would like to try the tests.
One possibility they have targeted is in the San Luis Valley, an area where Sandhill cranes migrate through each year.