WELD COUNTY, Colo. — The large fire at a mountain of tires in Weld County has been extinguished about 24 hours after it first started burning, according to an update from the Platteville-Gilcrest Fire Protection District (PGFPD)
The fire near County Roads 26 and 41 was first reported around 5:30 p.m. on Wednesday, according to a tweet from the Fort Lupton Fire Department (FLPD). That is northeast of Fort Lupton and southeast of Platteville in Weld County.
By Wednesday night, crews had contained the fire by building a berm around it and had begun enclosing it with dirt.
It's was at a site called Tire Mountain, according to FLPD. It is the largest tire landfill in North America, according to the website of CH2E, the company that operates the center.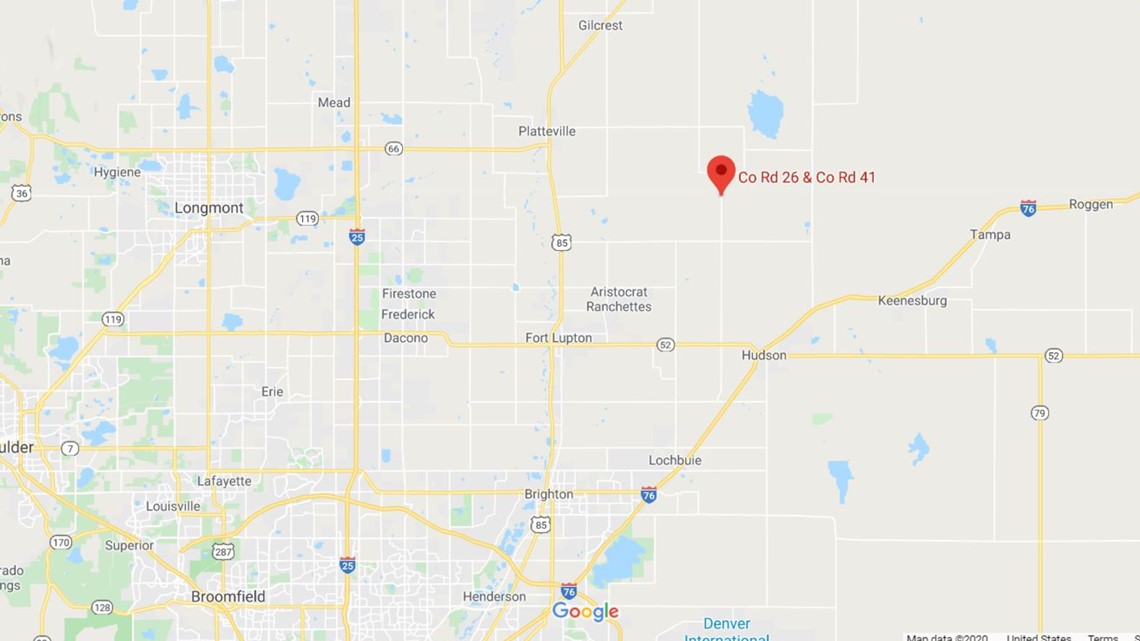 The fire eventually spread to seven mounds of tires, which Matt Concialdi, the Public Information Officer for PGFPD, said covers about five acres.
"Unfortunately with tires they burn for a very long time and they burn very fast," Concialdi said.
Tire Mountain also caught fire in 1987, FLPD said. That time, Concialdi said the fire lasted for a few weeks. He said fire crews looked at records from that fire to help them determine strategies for how best to fight this one.
There were 11 agencies and 40 firefighters on scene working to extinguish the fire, a release from the Platteville Gilcrest Fire Protection District (PGFPD) says.
There is no word on what caused the fire. PGFPD said no injuries were reported.
Photos and videos from 9NEWS viewers show the black smoke rising into the air.
Viewers as far away as Denver, Brighton and Milliken have reported seeing smoke from the fire.