DENVER — Denver schools are getting some new centers aimed to inspire students to attend college and give them the knowledge and financial resources to achieve their post-secondary.
The Denver Scholarship Foundation (DSF) installed the "Future Centers" in schools in the Denver Public Schools (DPS) district where college didn't seem like an option.
"They have an opportunity to succeed in whatever that means for them," said Obinna Onyeali, a college adviser with DSF.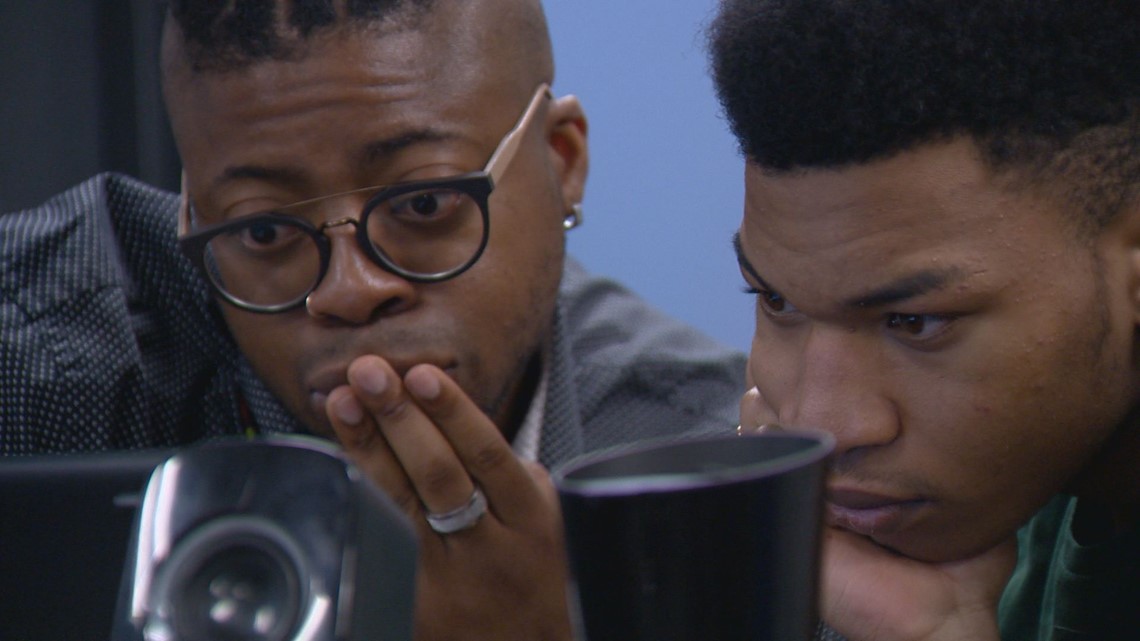 Onyeali works on the Montbello campus of Denver School for International Studies (DCIS).
He grew up close to the area and said he knows the multiple barriers students face when trying to pursue a college degree.
DSF said they hope the centers get more low income and first-generation students to start thinking beyond high school.
"Some students, they're first generation, [so] sometimes, they just don't have the support at home so they're not sure where to go," Onyeali said.
DSF began the Future Centers program with a pilot 12 years ago at three Denver-area high schools, including the Montbello campus.
Today, there are 14 Future Centers serving 21 DPS high schools and have provided $38 million in scholarships to graduates of the district.
"Just switching my mindset from high school to getting ready for college is a big step," said DCIS Montbello Senior Tyler Anderson. "Growing up, I always knew I wanted to be a vet, but I didn't know the steps that were necessary."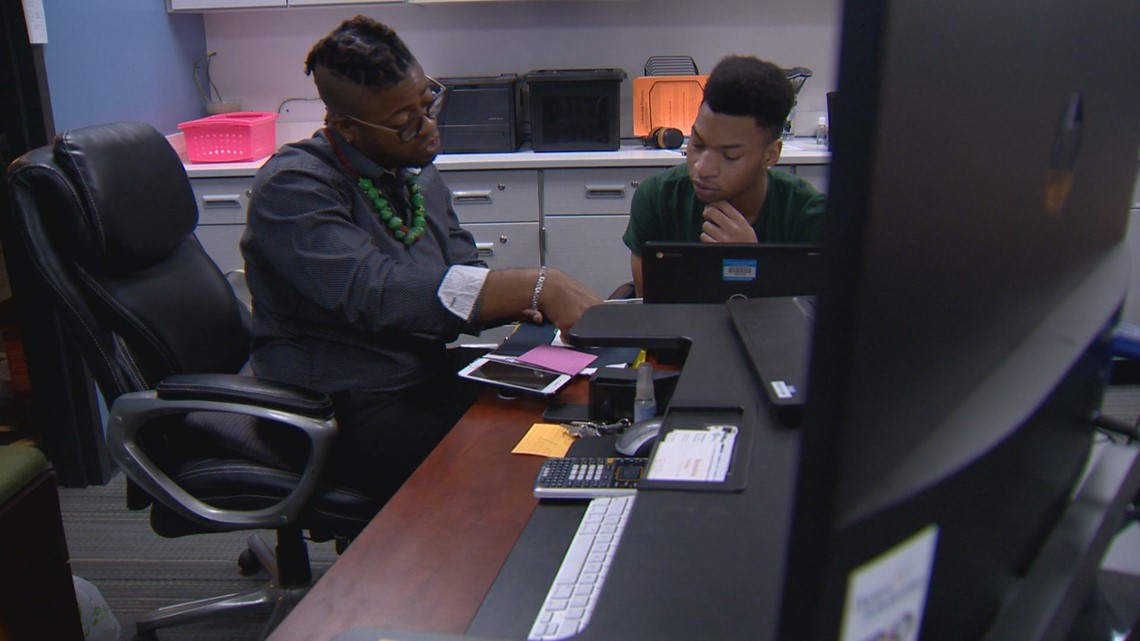 Anderson was accepted into Colorado State University (CSU) last November. He said he is the first in his family to go to college and is looking for alternative ways to pay for it.
"I don't initially have that support from my family, so me making a way out of nothing is a huge accomplishment," Anderson said.
Onyeali said it's part of his job to help students like Anderson think about what is actually going to make sense for them and still be a viable option academically.
"I wish I had me when I was in high school," Onyeali said. "It's great to know that they have somebody to support them along the way.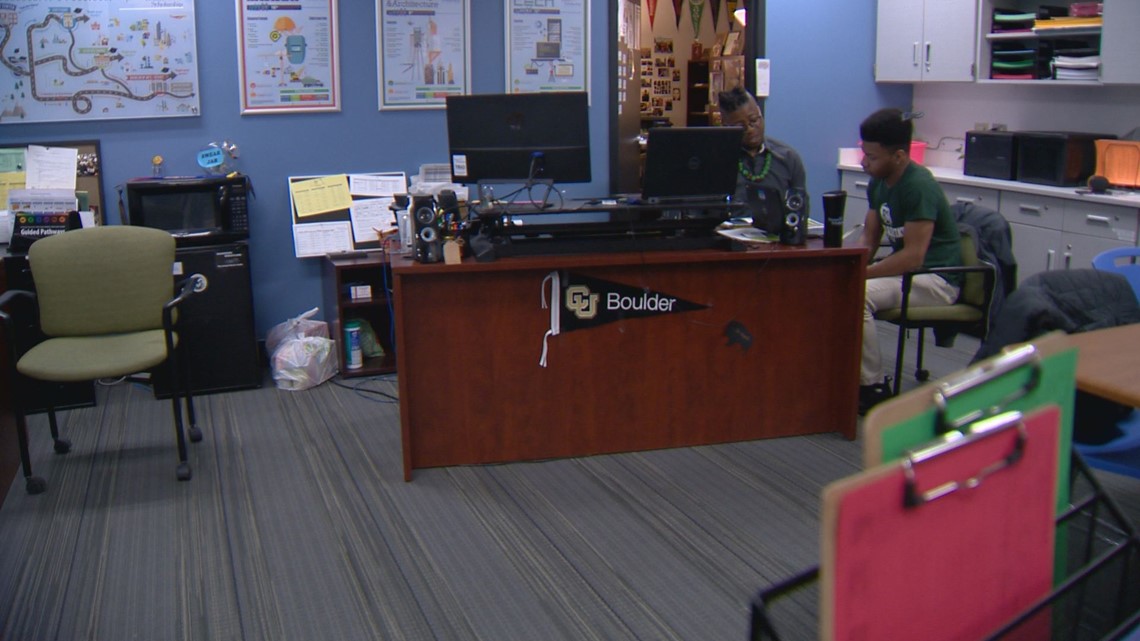 "This is the first step…there's plenty more to take but you always have to start somewhere," said Anderson.