BROOMFIELD, Colo. — A grass fire burned about 20 acres and created a thick plume of black smoke in Broomfield Saturday evening.
North Metro Fire tweeted about the blaze at Broomfield Commons, near East 10th Avenue and Sheridan Boulevard, at around 5:45 p.m.
No structures were threatened, and the fire was under control by 6:30 p.m.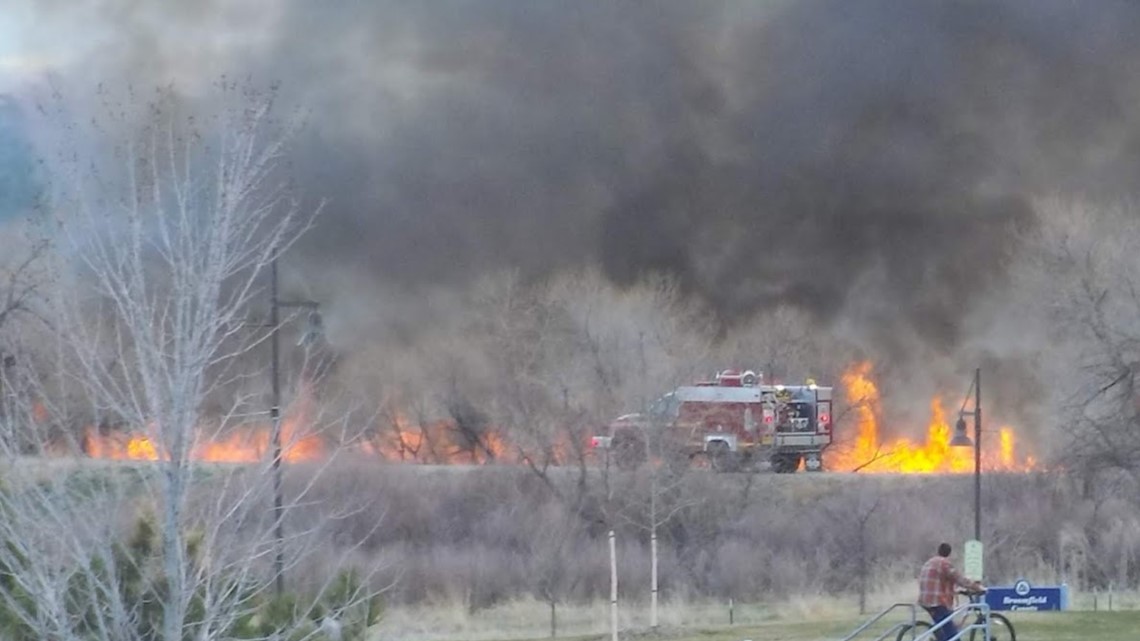 The cause is under investigation.