GOLDEN, Colo. — In the moments after a grinding crash, off-duty firefighter and paramedic Aaron Speer was focused on a young woman unconscious inside a crushed Mazda when his attention was suddenly drawn to a wrecked pickup that was high-centered on a retaining wall.
"I could see him spinning his tires." Speer, who works for West Metro Fire Rescue, said of the truck that smashed into the Mazda last Sept. 30 at Kipling Street and West Colfax Avenue in Lakewood.
Speer's recollection came as he testified in the trial of the man who was driving that truck, Todd Grudznske. He is on trial, facing 13 separate charges – including first-degree murder – in the wake of that wreck. The driver of the Mazda, 25-year-old Angela Wimmer, died a little more than two hours after the crash.
Speer was one of three witnesses who described Grudznske's actions in the minutes after his truck, traveling an estimated 58 to 64 mph, plowed into Wimmer's sedan as she sat at a red light about 12:45 p.m. on that Sunday, according to court documents.
According to police, Grudznske had a blood-alcohol level more than four times the legal limit when his blood was tested after the crash.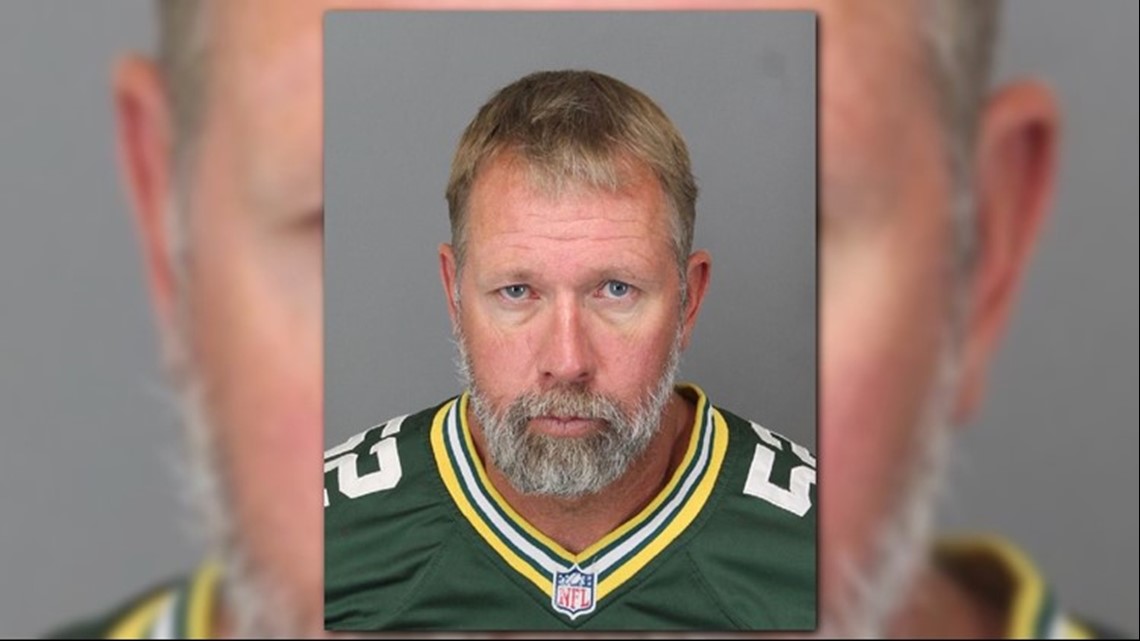 "Smoke was burning, rocks were flying – he was trying to get away," said Steve Labriola, who was at the intersection when he saw cars "swirling around in the intersection."
Labriola had moved toward Grudznske's truck amid fears the man was trying to flee the scene. Labriola testified that he yelled at the man to "shut it off."
"How did he respond?" prosecutor Ali Brady asked.
"From reverse to drive, accelerator full blast," he answered.
So Labriola shot a photograph of Grudznske's license plate, according to court testimony.
Around that time, Lakewood police officer Jason Ezell arrived on scene, and while he initially went to Wimmer's car, he moved toward the truck when he heard someone yelling, "He's trying to get away – he's trying to get away!"
"I could hear the engine revving," Ezell said. "I was yelling at the driver – turn the car off, turn the car off, put it in park. I got no reaction."
After more yelling, Grudznske shut off the truck, according to court testimony.
"He said, several times, 'I'm sorry. I'm f-----.' He said that several times," Ezell testified. "And then he asked, 'Did I hurt anyone?'"
Wednesday was the first day of testimony in Grudznske's trial, which is expected to last into at least the middle of next week.
In addition to the murder charge, Grudznske, 47, faces a dozen other charges:
Two counts of vehicular homicide and one count of first-degree assault in Wimmer's death.
Three counts of attempted first-degree murder and three counts of attempted first-degree assault, naming the other three motorists who were injured.
Felony DUI -- he had six previous drunken driving convictions on his record.
Violation of a protection order, issued in a domestic violence case, which prohibited him from drinking.
Reckless driving.
Grudznske's attorneys have acknowledged that he was intoxicated, at the wheel and smashed into Wimmer's car. But they dispute the murder charge and indicated they will aim most of their efforts at preventing a conviction on that count because it would mean life in prison with no possibility of parole.
The charging documents detail Grudznske's six previous DUIs, which happened before Colorado enacted its 2015 law that automatically makes a fourth DUI a felony. His first DUI conviction was in 2000, prosecutors said, and his most recent was in 2007.
The murder charge is highly unusual -- a 9Wants to Know investigation found that only a handful of people have previously been charged with first-degree murder in a drunken-driving crash.
Contact 9NEWS reporter Kevin Vaughan with tips about this or any story: kevin.vaughan@9ews.com or 303-871-1862.