DENVER — Drivers in metro Denver had to contend with flooded roads Saturday evening after a storm brought heavy rain to the area.
The flooding was particularly bad on southbound I-25 near 6th Avenue.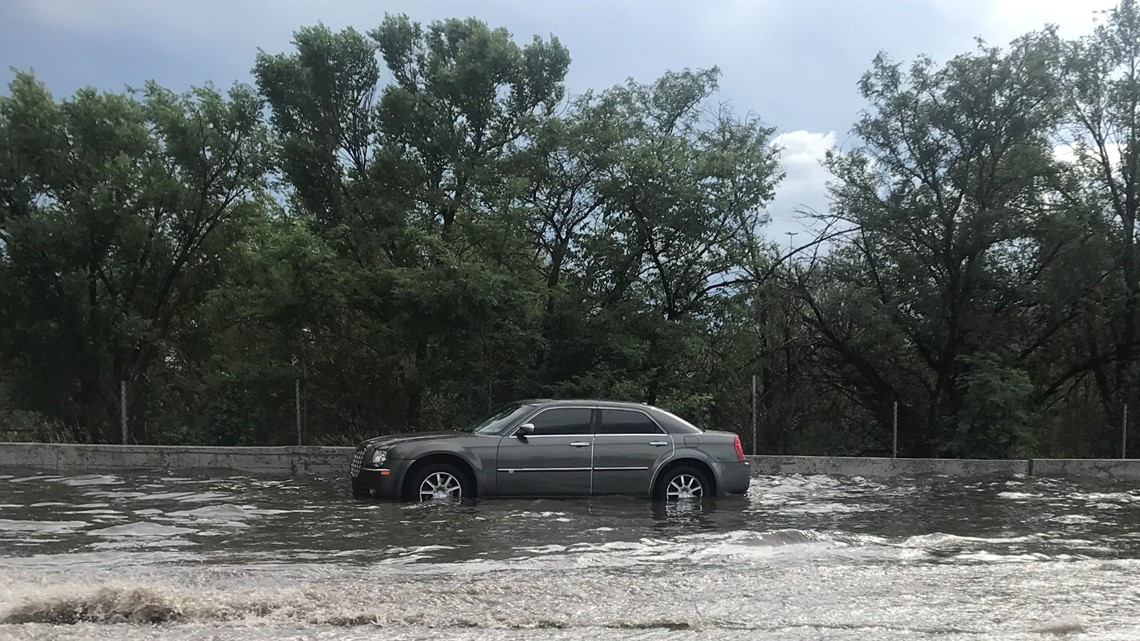 The flooding caused backups all the way back to I-70. The Colorado Department of Transportation (CDOT) tried to warn drivers.
West Colfax Avenue in Lakewood was inundated, as well.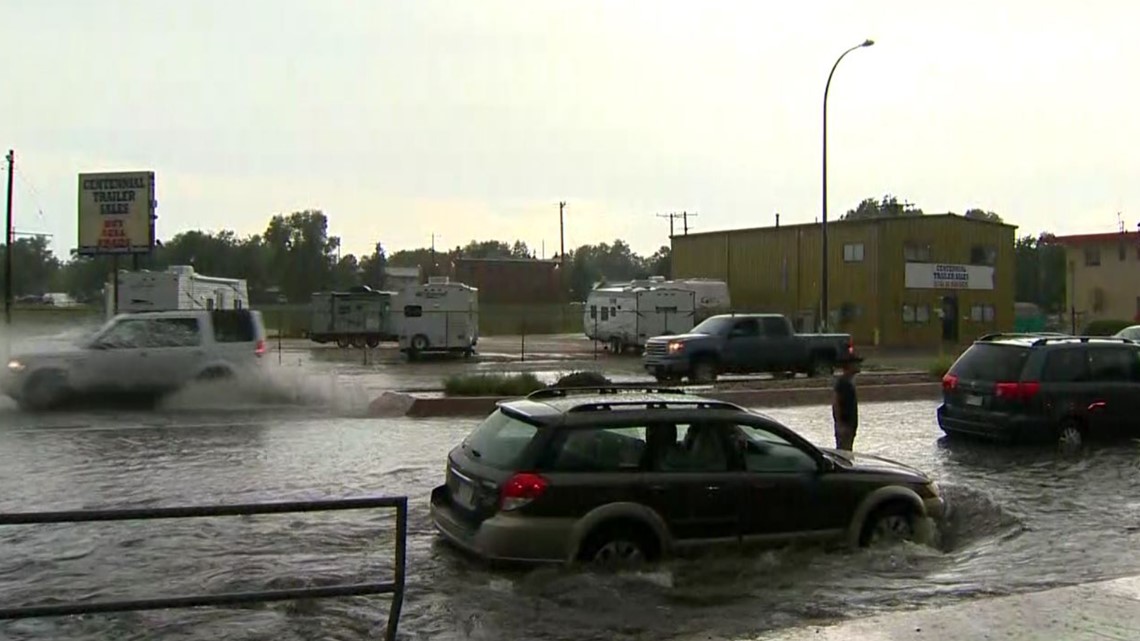 One woman was rescued by a passerby when floodwater began pouring into her car near Casa Bonita. The flooding also led to a water rescue operation by West Metro Fire Rescue in Lakewood, where someone reported seeing a person in a flooded area near West 12th Avenue and Miller Street.
But they didn't find anyone.
The National Weather Service issued a flash flood warning just after 6 p.m. It was in effect until 8:15 p.m.