"This exhibit is dedicated to five Latina, Chicana women of Colorado, who have been in the business of producing and creating art for the last 35 years," Maruca Salazar said, executive director of the Museo de las Americas.
Lucero's mural depicts a female healer performing a traditional Mexican ceremony in front of a colorful ceiba tree.
"Sometimes the only time [young people] look into it is during Hispanic Week or 'Día de las Muertos' or some of these fiestas that occur," Lucero said. "They are kind of in and out not seeking the deeper meaning and maybe they should."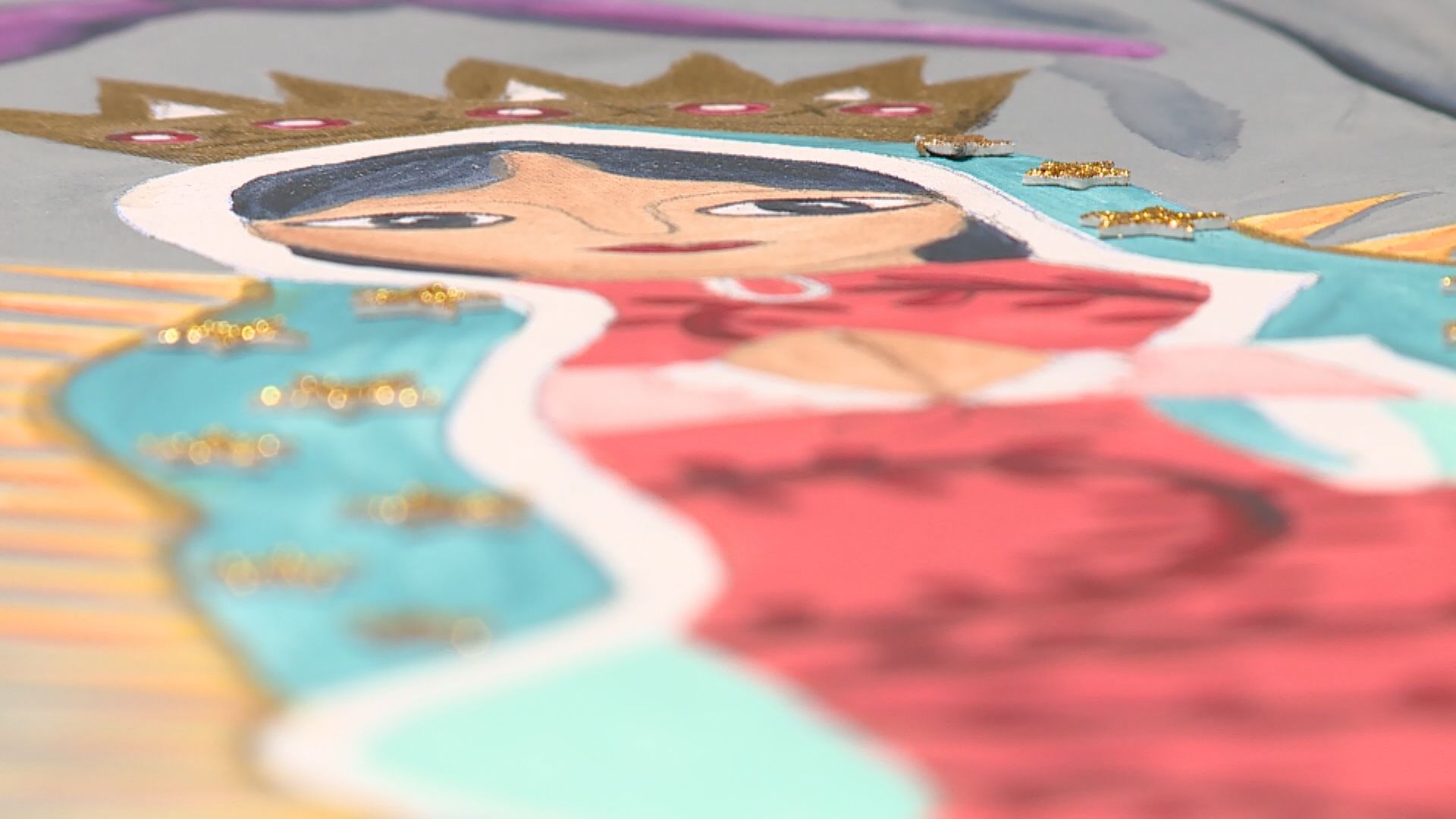 Just like Lucero, artist Judy Miranda hopes her art gets the attention of young people who want to learn more about the history of Hispanic cultures.
"If you look at the selfie station, it's kind of blank. It's like a photographer's backdrop," Miranda explains as she looks over her hand-crafted selfie station.
Miranda is an artist of all trades who will also have a display in the Las Adas exhibit. At her selfie station, viewers will get a chance to take a selfie with Juan Diego and Our Lady of Guadalupe. Viewers can also dress up in robes and costume pieces before they take their photo. Miranda wants viewers to know that Lupe can be a woman of the past of the future.
"I think she emanates femininity, the can-do spirit," Miranda raves about Our Lady of Guadalupe. "I think she is a very powerful woman. Very powerful."
Miranda is excited to mix historic times and the present day in her selfie station. "We can [go] back and forth in and out of who we are. We can be Guadalupe, we can be Juan Diego, we can be Mayan," she said.
The exhibit is a point of pride of Museo de las Americas curator, Maruca Salazar.
"We have incredible Latina artists. They have been receiving very little recognition and appreciation from the mainstream," Salazar said.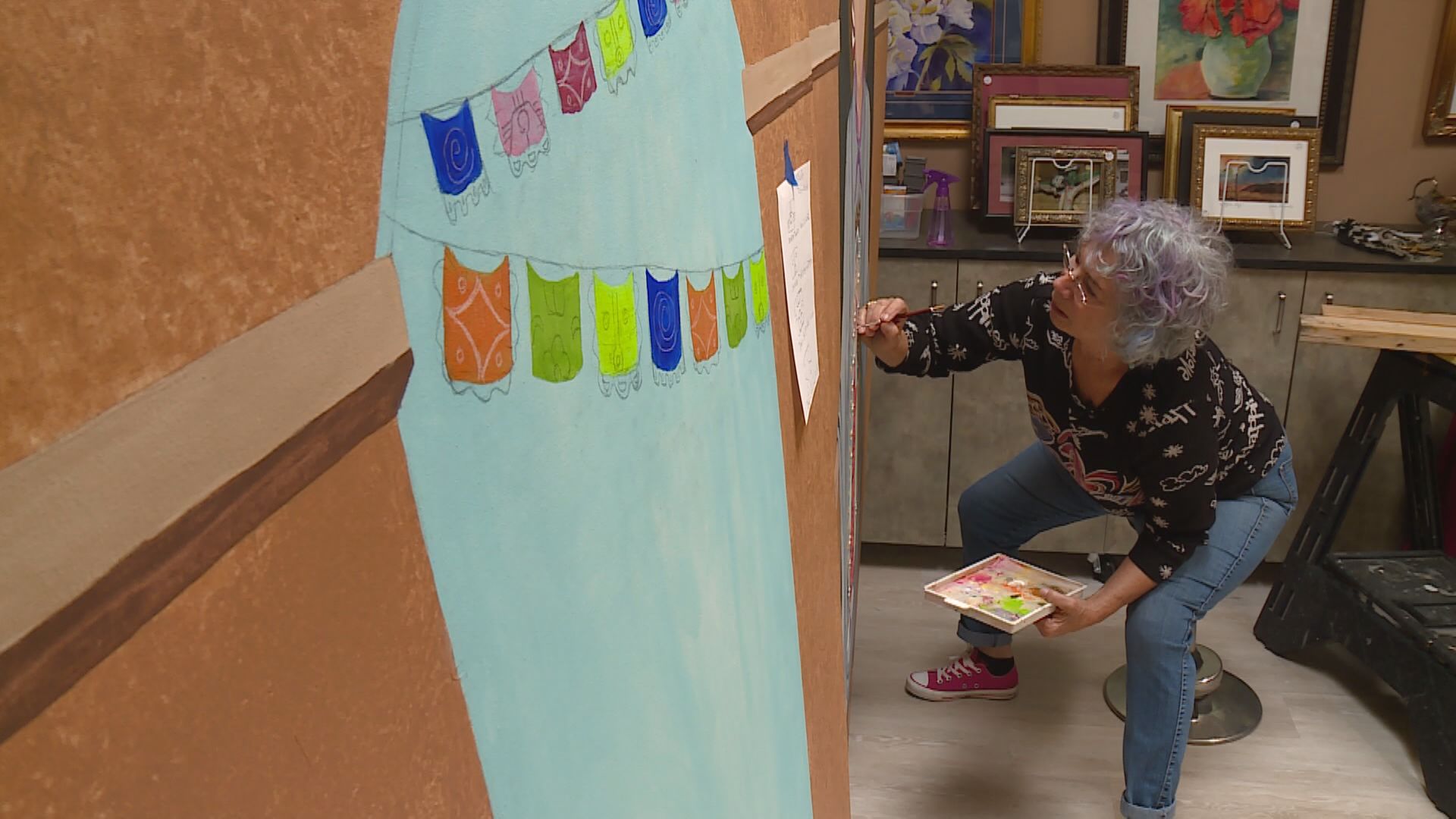 "We have been invisible for so many years. This is a good, important time in history of this country to remind the viewers of how much contributions Latino and Chicana women have provided to this great nation."
The Las Adas exhibit opens Oct. 12 and highlights several issues in the Latina community.
"Topics of violence against women. Topics of creative women of the Andes, topics of alternative medicine through healing powers of nature," Salazar said.
"We hope that young children, young women, teenage women and anybody that is affiliated with the female soul, to come and participate with us and celebrate the life and death of women of the Americas."
The exhibit runs through January 2018. For more information on the exhibit, click here