Dolores Huerta played an important part in American history, but not many people know who she is or what she did.
She's most well-known for her work during the labor rights movement.
In 1965, Huerta co-founded the United Farmworkers Union in California with another civil rights hero, Cesar Chavez.
"Cesar was an extraordinary human being. I would say a genius in many ways. He only went to the 8th grade and didn't have a high school education," Huerta said.
She's the originator of "Si Se Puede" or "Yes we can," a rally cry for farmworkers.
"You might say that the farmworkers movement was the impetus for the Chicano movement," said Huerta.
She and Chavez organized strikes and boycotts to improve working conditions and increase pay for farmworkers who at the time were making an average of 90 cents an hour.
"These were all farmworkers that were struggling to get the basic human rights," Huerta explained.
Strikers faced beatings, arrests and death, but did not fight back.
"Cesar believed fiercely in the philosophy of nonviolence that whenever one of our martyrs was killed, everybody went on a fast for 3 days," Heurta said. "I think we look at the past and we can see what we were able to do back in the 60s and 70s to change many of the laws to create a more just society."
Laws like the Agricultural Labor Relations Act of 1975, which granted farmworkers in California the right to collectively organize and bargain for better wages and working conditions. Huerta says victories like these were thanks to the people who believed in the cause.
"When you are at the front of the march like myself or Cesar, we get the recognition. We get the credit. But it took these millions of people, especially our martyrs that gave up their lives for the movement. They are the ones that should be recognized," said Huerta.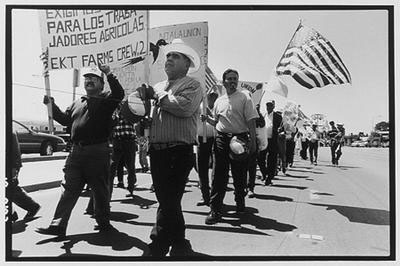 But, her life's work goes beyond labor rights. She's championed civil rights with Coretta Scott King and spoke up for women's rights with Gloria Steinem. In 2012, President Obama gave Huerta the highest civilian award in the United States, the Presidential Medal of Freedom.
This year, her place in history will be further cemented in a documentary produced by legendary guitarist Carlos Santana.
"One day I got a phone call and they said that Carlos wants to do a movie about your work with the Farmworkers Union. He had this thought that somehow I wasn't given enough credit for the work that I did in the movement," Huerta said.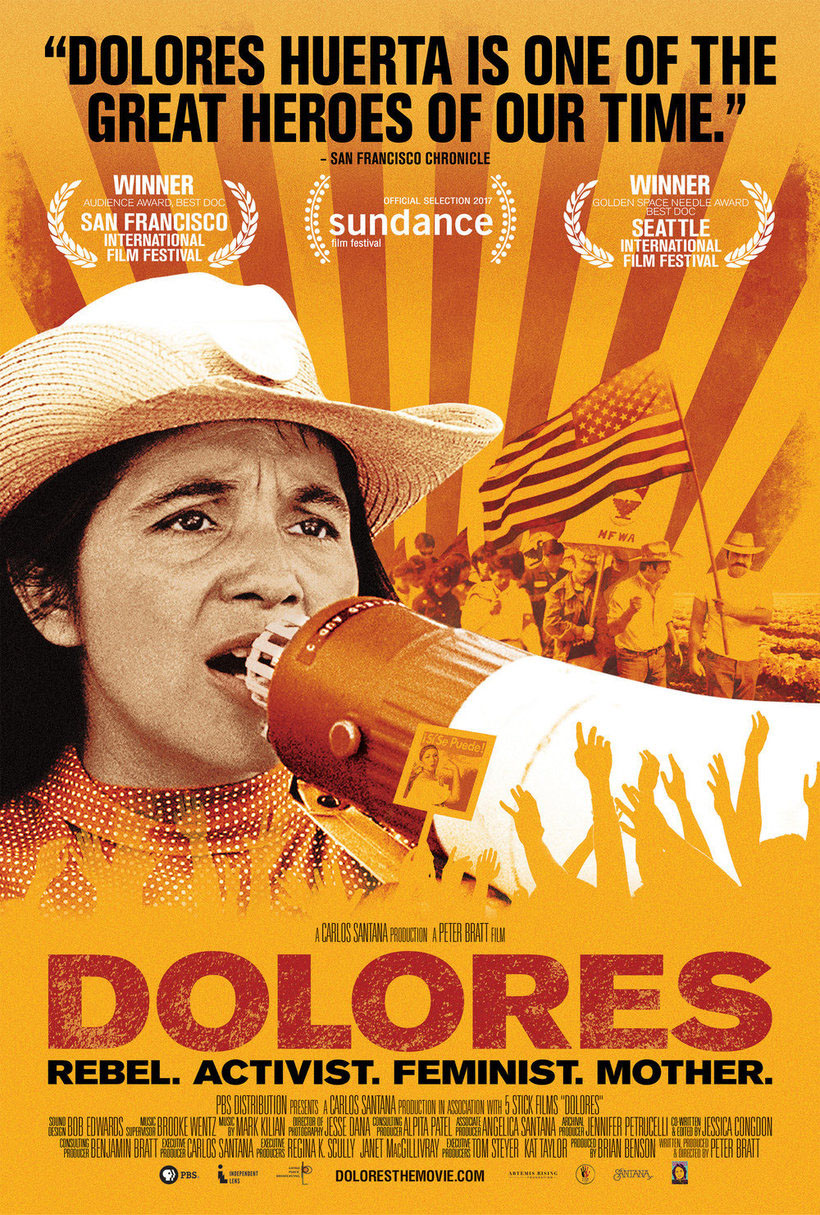 Now at 87, Huerta is not slowing down and remembers the advice her mother gave her many years ago.
"She always told me you've got to speak up. You've got to speak your mind. Don't be afraid even if people criticize you because sometimes when you stay quiet, you do more harm by staying quiet than speaking out," Huerta said.
From September 15 through October 16 9NEWS will be sharing stories of the Latino community in Colorado and beyond.
Huerta believes celebrating Hispanic Heritage Month is important for all of us.
"If we do not know our own history, if we do not know the contribution of our people, then it really damages our own self-esteem and especially for our young people because they have to face discrimination daily as they're growing up," she said. "And it makes them strong. It makes them proud. It gives them the kind of fortitude and the kind of strength they need to be able to face our world."
"Dolores" the movie opened in theaters across the country September 1st. You can find more information about screenings in Denver here: http://bit.ly/2vZbb0y.