The car was so dominant on the racing circuit, the Australians nicknamed it Godzilla, and up until Aug. 1, 2014, you couldn't even drive one legally in the U.S.
The Nissan Skyline GTR is now street legal in the U.S. and there's one sitting in Matthew Carley's garage in Arvada.
"Not only is this an iconic car overall, but it also holds a special part in history," Carley said, standing beside his beloved 1989 Nissan Skyline R32 GTR.
Matthew Carley has owned more than few cars in his lifetime.
"Mustangs, I've had Camaros, I've had a bunch of Mopars," Carley said. "I went through a little BMW phase for a while."
Name your price – Carley still won't sell his rare Skyline GTR.
"Most people haven't seen one of these in person," Carley explained. "They've seen them on TV, they've seen them in the movies [and] they've seen them in video games."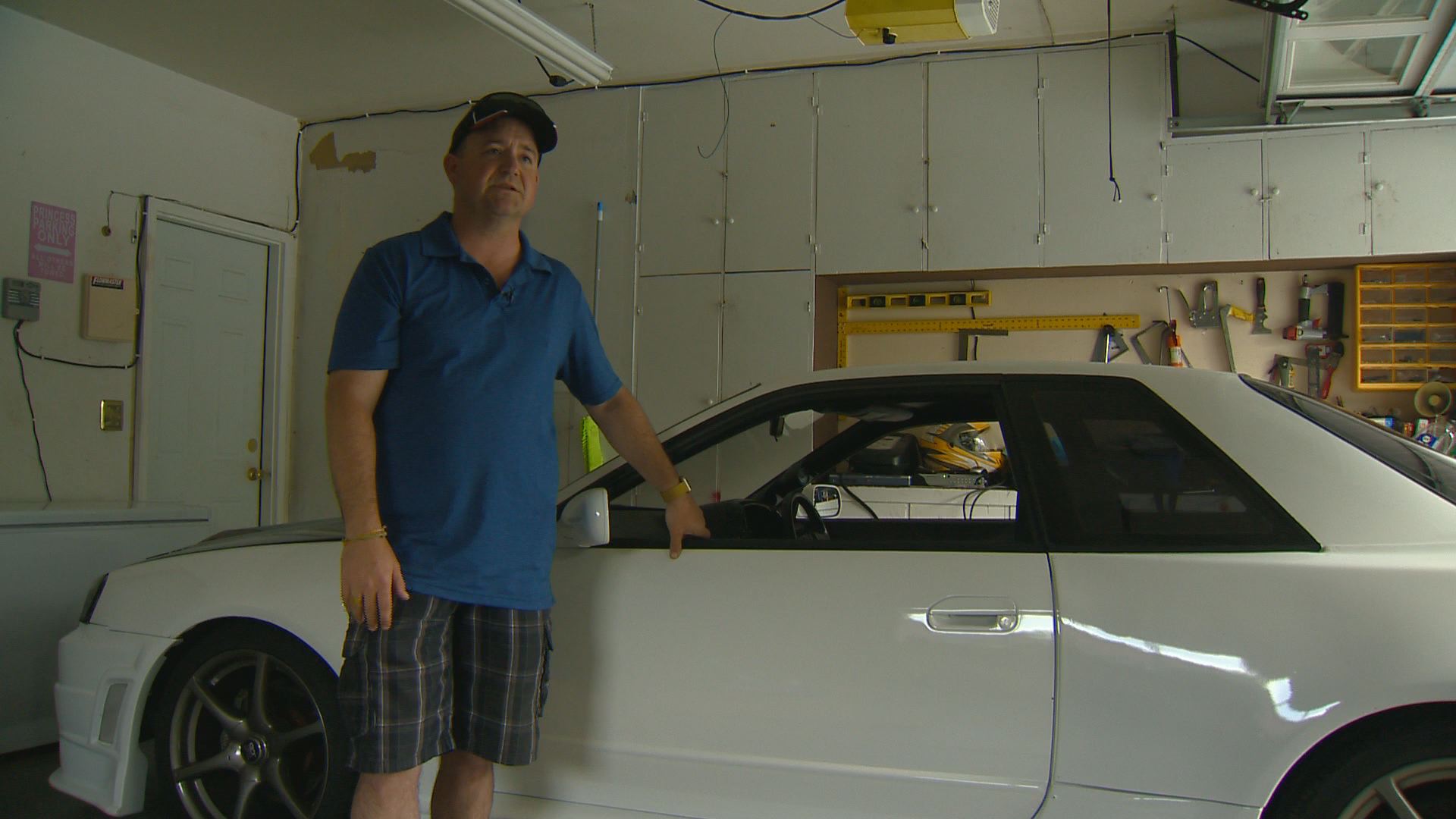 Until recently, Carley said the Nissan Skyline GTR was illegal to drive in the U.S. because it didn't meet emission standards.
"The vehicles were never imported into the U.S.," Carley said. "They didn't meet U.S. EPA standards or [Department of Transportation] crash test standards."
After 25 years, the car became exempt from those standards, and Carley bought the first legally imported Nissan Skyline R32 GTR from Montu Motors, a Tampa, Florida car dealer and importer specializing in Japanese imports.
"With my line of work, I wanted to make sure everything was done legally," said Carley, who also goes by Officer Carley. "I'm a police officer with the city of Wheat Ridge. I've been with them for 15 years now."
A YouTube video Montu Motors posted of Carley in uniform standing next to and talking about his Nissan Skyline GTR has been viewed more than 310,000 times. It's been shared on Facebook, too, and has well over 2 million views and comments from dozens of people who get a kick out of Carley's day job.
"Cops are people," said Carley, who's still trying to make sense of all the attention he's gotten recently. "We have hobbies. We have families just like everybody else. We like cars."
Carley just likes his cars particularly fast. He's taking his Skyline GTR to the shop later this week to get some upgrades, and ultimately a boost in horsepower.
"Right now this car puts out 310 horsepower at the wheels" Carley said. "310 [horsepower] is fun, but it's not my in-state goal. I'm looking for 500 to 550."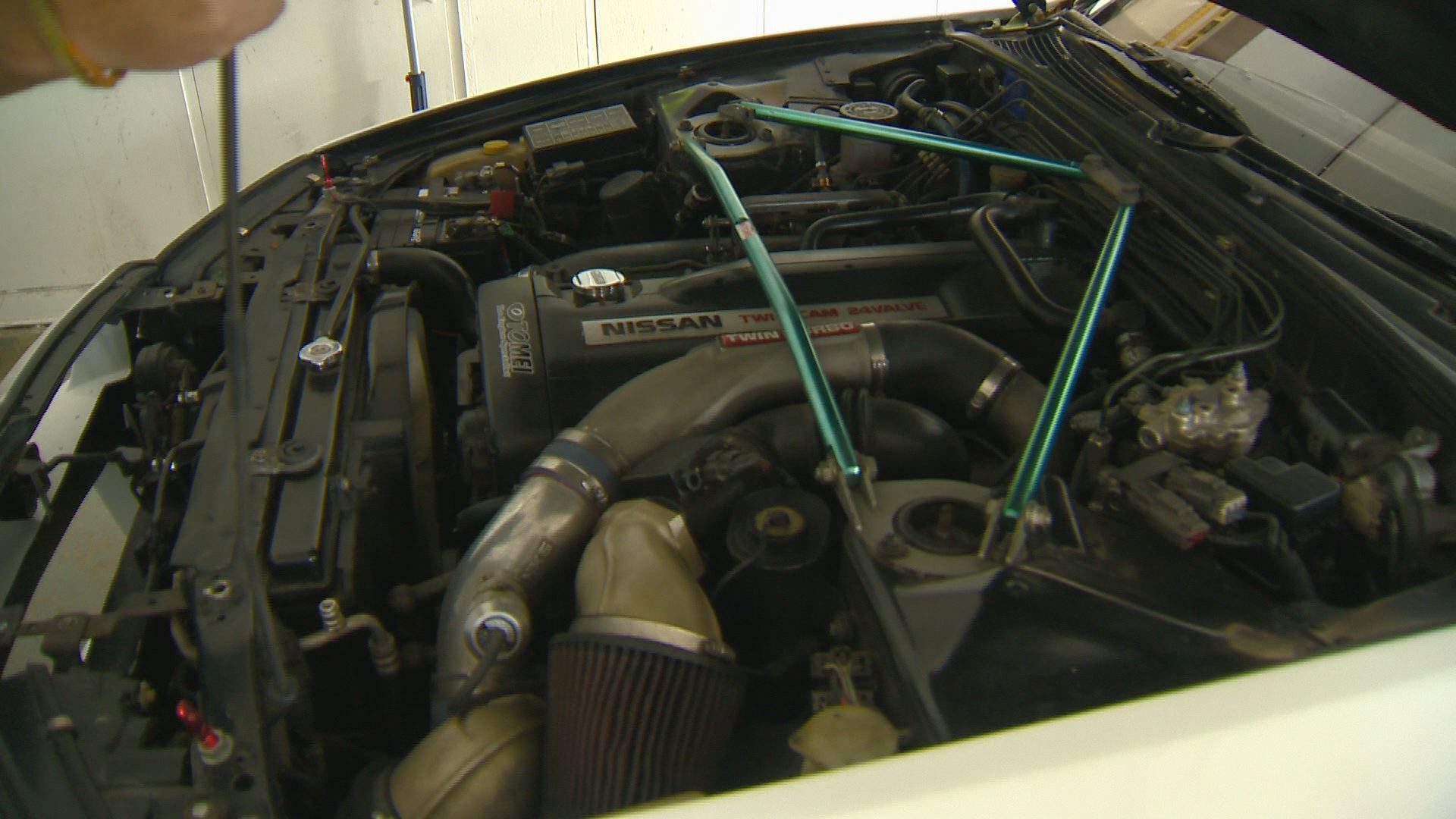 Once he's done with the next round of power upgrades, Carley said he'll take his car out to Bandimere Speedway and High Plains Raceway to get his adrenaline fix. Carley is also adamant about one thing; he will never sell his 1989 Nissan Skyline R32 GTR.
"This is the car that I will have until my last days on earth and it will go on to one of my kids," he said.