Colorado prison officials have transferred scores of killers and rapists to other states and refused to tell victims and their families where they are -- despite a constitutional amendment and state law that were designed to guarantee those answers, a 9Wants to Know investigation found.
Instead, state Department of Corrections officials and Gov. John Hickenlooper have repeatedly refused to disclose the whereabouts of inmates despite the following language of the Victim Rights Act, passed by Colorado voters in 1992 and codified into state law the next year:
Upon written request of a victim, the department of corrections or the public or private local corrections authorities shall notify the victim of the following information regarding any person who was charged with or convicted of a crime against the victim:
(a) The institution in which such person is incarcerated or otherwise being held;
Governor Hickenlooper's chief legal counsel told 9Wants to Know that language only applies to transfers to community corrections and would not apply to the Interstate Corrections Compact.
The result: more than 100 Colorado inmates -- including some of the state's most notorious killers -- are being held in what is essentially now a secret prison system.
Others disagree, including a former legislator who helped write the law.
"I do not understand how a bureaucratic decision can override a victim's constitutional rights," Jeanne Faatz said, a longtime Republican legislator who was the prime sponsor of the victim rights law.
Legal experts contend the law is clear: victims are entitled to know where an inmate is serving time.
But 9Wants to Know found numerous questions surrounding the secret prisoner swap and the rights of victims:
Department of Corrections officials have contended repeatedly they don't have to disclose the whereabouts of the inmates because the transfers are "temporary." However, 9Wants to Know's investigation found 23 of these inmates have been held out of state for more than a decade while one Colorado killer has been behind bars in another state since 1980.
In one instance, the murder of a young woman in Colorado Springs, the state's decision not to release information about the secret locations of prisoners has sparked a huge inconsistency. One of her killers has been transferred out of state; the other hasn't. Information about the inmate held in Colorado is available on the corrections department's website -- but the victim's father has been rebuffed in his efforts to find out where the other killer is being held.
Hickenlooper has argued Colorado can't release the whereabouts of the prisoners because it's not allowed by the agreement with other states that governs the Interstate Corrections Compact. But 9Wants to Know found numerous other states in the program tell the victims the whereabouts of inmates they transfer. In some cases, victims in Arizona are even consulted before prisoners are transferred.
"They're just lying, the Department of Corrections is lying," Rich Orman said, one of the prosecutors of the Aurora theater shooter. "In fact, according to their definition of any prisoner being held anywhere in DOC for any placement, it's always temporary. If they were right, they would never have to notify of any movement anywhere for any purpose."
And on top of all that, there's this reality: The families of prisoners in the secret system get to know where they are.
In the Colorado Springs case, Lucas Salmon helped kidnap, rape and murder 22-year-old Jacine Gielinski in 1997. His family has always known which prison he's in. Gielinski's dad, Bob Luiszer doesn't.
Salmon's brother told 9Wants to Know the family can write, visit and email him.
"Not to be able to communicate with him in some ways would be a relief, to know that it's basically over, it's done," Salmon's brother said. He asked 9Wants to Know not to name him, since he's unwillingly related to a killer.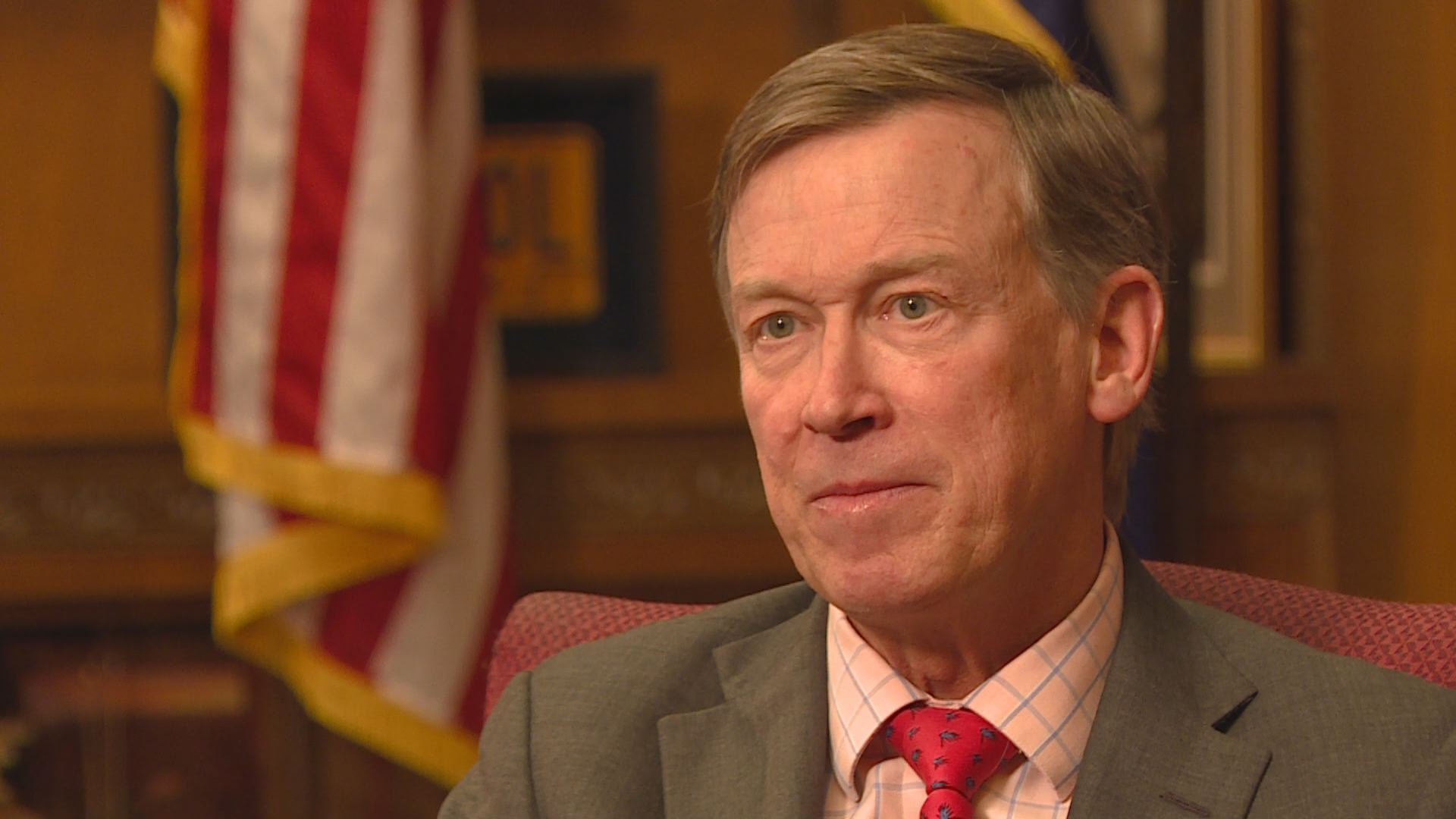 "But we still get to communicate with him is honestly something that we value, we are glad for it," Salmon's brother said. "It's a bit of a paradox."
"Seems like they (inmates) have more rights," Luiszer said. "Ours kind of seem to get less. We certainly want to know. It's kind of a peace of mind to know where they are at."
Over a 10-month period, 9Wants to Know repeatedly asked Hickenlooper and DOC Director Rick Raemisch for on-camera interviews to discuss the state's interpretation of the Victim Rights Act and the use of the prisoner swap. Both have declined. 9NEWS was able to ask the governor limited questions on the subject during other scheduled interviews.
"We're not doing this because we think it's fun," Hickenlooper said in January of this year. "These are people's lives. Our prison guards, they've got families and wives and we take it very seriously to keep them safe."
That reasoning didn't wash with George Brauchler, the district attorney for Arapahoe, Douglas, Elbert and Lincoln counties who prosecuted the Aurora theater killer. Brauchler is also running for the Republican nomination to replace Hickenlooper in 2018. Hickenlooper is term-limited and can't run for a third term. 9Wants to Know interviewed Brauchler months before he announced he was running for governor.
"These statutes say that victims, for whatever reason they choose -- largely peace of mind -- get to ask their government about where people who committed crimes against them or their loved ones are housed," he told 9Wants to Know. "This Department of Corrections has gone out of its way to say we don't care -- our interests trump your interests, and if the law doesn't support it, we're going to pretend the law doesn't apply."