Tyrone Henry, a 35-year-old homeless man, was the most arrested and cited man in Denver, according to a 9Wants to Know and Rocky Mountain PBS analysis of Denver police and court records from 2011 – 2015.
Officers ticketed Henry 64 times and he spent 174 nights in jail over 5 years, according to court records. He racked up medical bills for detox and emergency room stays.
In all, Tyrone Henry cost Denver taxpayers over $154,000, according to 9Wants to Know's calculations using cost estimates provided by the city finance department.
Most often, his records showed he was cited for public intoxication.
"I've been drinking since way back," Henry told 9Wants to Know. "Hey you know what? Me being a homeless person out here, you know what I do, I'm doing what I want to do."
More than 60 percent of his court records reflected charges related to alcohol, mostly drinking in public. Henry has also been charged with trespassing, urinating in public, and use of a controlled substance.
"This is life out here," Henry said. "Me, I drink."
Out of 98 court cases in Denver dating back to 2000, Henry faced just one assault charge.
He spends most of his time along the Colfax corridor, where he frequents liquor stores and has something of a social group.
One officer in particular also seems to recognize him.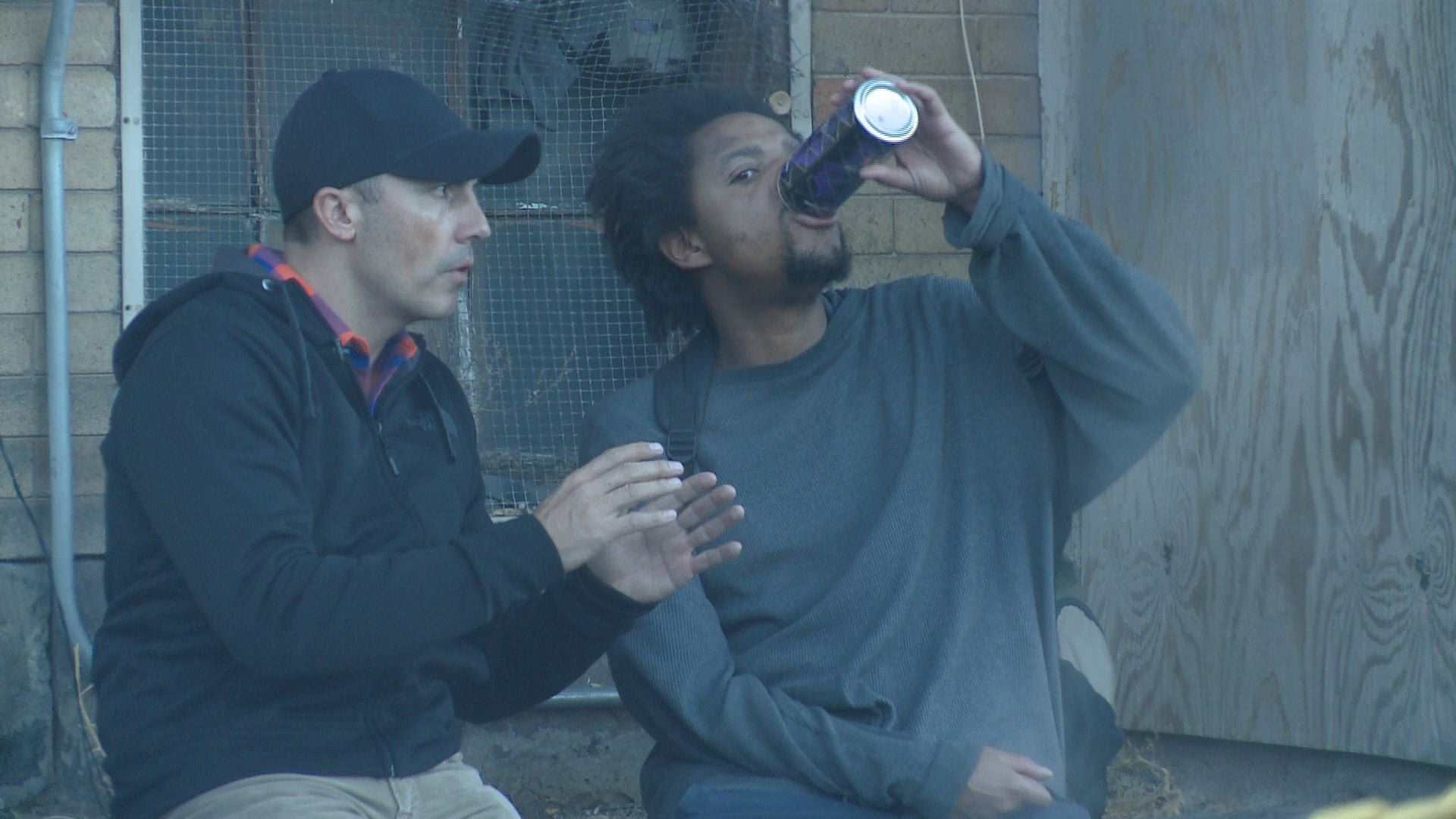 9Wants to Know found that Denver Police Officer Jarrod Foust cited Tyrone Henry 34 times since 2013 – 30 instances related to drinking in public.
9Wants to Know obtained dozens of probable cause statements related to Henry's arrests. Most read like this:
"The probable cause of the arrest of the above-named individual is as follows: On 08-22-16 Det. Stewart, Ofc. Vonfeldt, and Cpl. Foust were working plain clothes fare evasion for RTD. At approximately 1615 hours, officers observed a party on the sidewalk on the northwest corner of E. Colfax Ave. and N. Franklin St. drinking from a 24 oz. can of Red Dog beer. Upon contact, the party was identified and cited for public consumption of alcohol."
Public consumption doesn't usually lead to jail time – but Denver police records reflect Henry was often jailed due to his failure to appear in court.
Henry's citations were only a fraction of the public intoxication tickets Foust has handed out.
From Jan. 1 2013 through September 2016, Foust has issued 3,892 citations – 3,191 of which were related to the public consumption of alcohol. That's more than 80 percent of all citations written by Foust since 2013.
Most often, the people Foust arrested were transient or homeless, or used a homeless shelter as their address.
Foust would not comment on this story, but Denver Police spokesman, Sonny Jackson, said arrest records tell only part of the story.
"It's not just arresting, he's been offered help numerous times," Jackson said, referring to Henry's case.
"The day he left jail he was offered help. It's not just arresting him. It's not just arresting him."
Foust does not work on DPD's Homeless Outreach Unit. Only three officers do.
Same department, different approach
The Homeless Outreach Unit is a specialized team of police officers who try to connect homeless people with resources that could help them find work, food, shelter and treatment.
"Basically, I go every day just making sure the homeless citizens that live in Denver are not sick," Officer Steven Hammack said, part of the Homeless Outreach Unit. "Normally I'm not going to make an arrest … I'm not trying to push him out of here, I'm trying to get him to utilize their resources."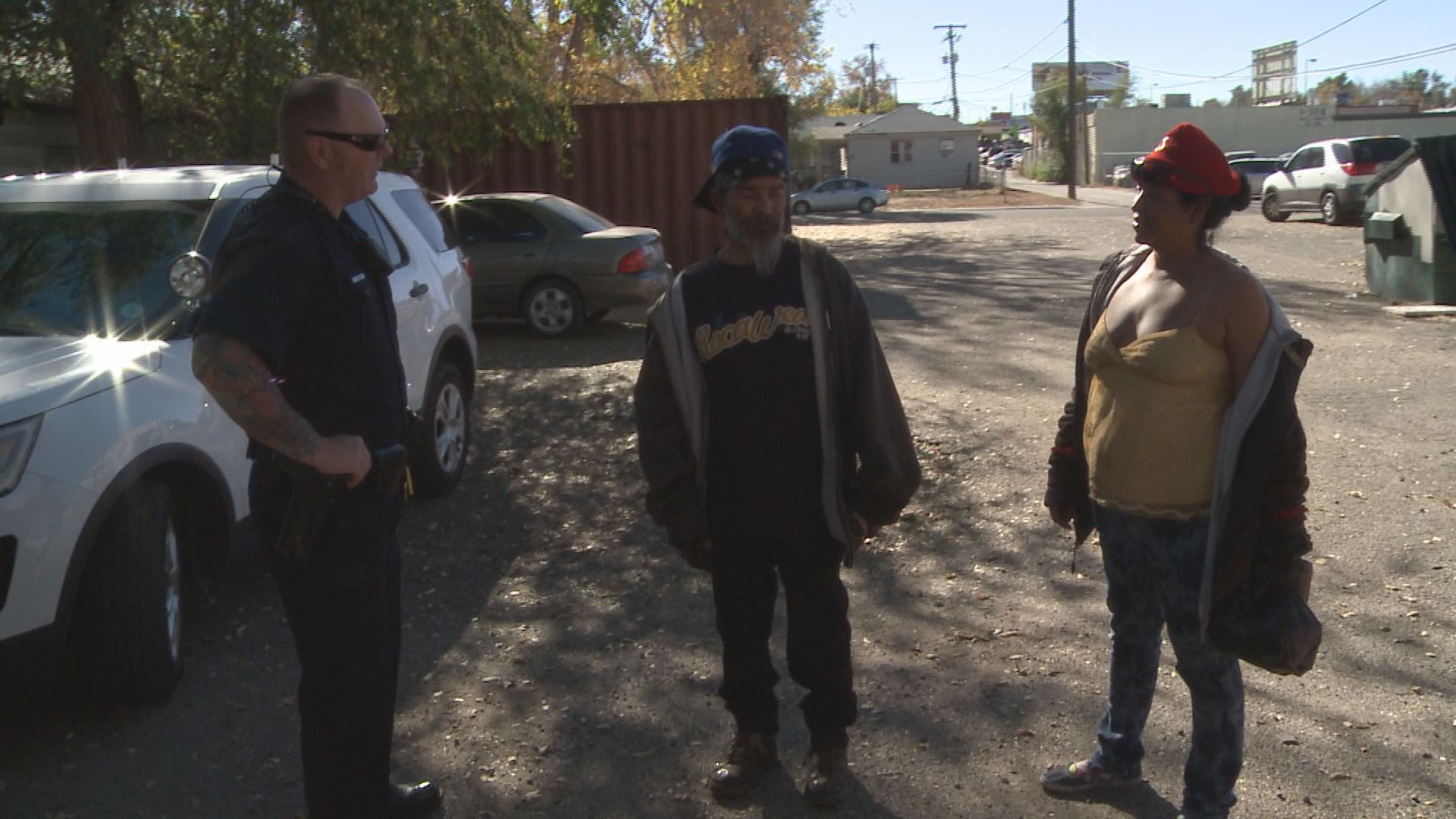 Hammack is also a Crisis Intervention Training instructor, and hopes that he can shift the philosophy of the entire police force to better interact with people suffering from addiction or mental illness.
"If I can get the entire department to do what I do to a point, it would help us a ton," Hammack said.
But the kind of discretion that Hammack seems to show isn't reflected in Foust's records.
Scott Reed, a spokesperson for RTD, explained that when officers are working for RTD, as Foust frequently does, they just have to deal with the nuisance at hand.
"When someone continues to perform illegal acts in public; threatening our passengers, endangering our facilities, and kind of breaking our facilities, that has to be enforced," Reed said. "Police are obligated to act appropriately."
Jackson says that even the citations and arrests can help some people, though they don't appear to change behaviors in Tyrone Henry.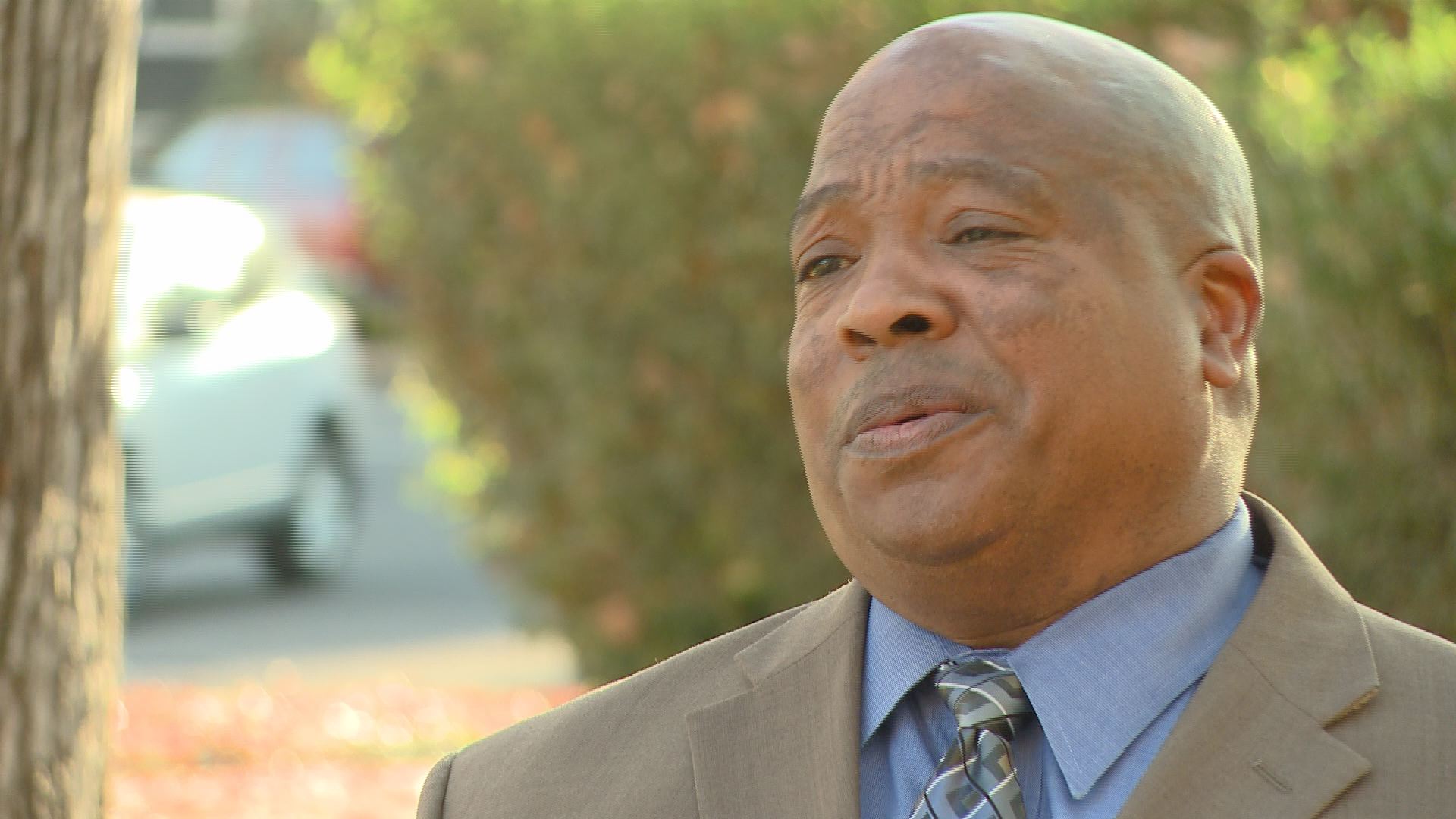 "We realize that you can't arrest yourself out of problems," Jackson said. "We are always looking for a better way and we have a lot of citizens out there who are in crisis and there are some that we can help – we are willing to help them. We really want to help them."
Denver police work closely with the city's Office of Behavioral Health Services, and said that they are considering adding mental health specialists to their team of officers who patrol the RTD corridor.
"They are looking at that as a possibility," Jackson said. "You can't sit back and say that we have it all figured out, it is a fluid situation."
For Henry, life on the street is the only life he knows.
"You know this kind of life – to go to a liquor store every single day, and wake up and drink and go to sleep every single night, I tell you what… It ain't the best life but, it's the life that I'm doing," Henry said. "I'm choosing to be this way."